October 21, 2021 Laurier e-News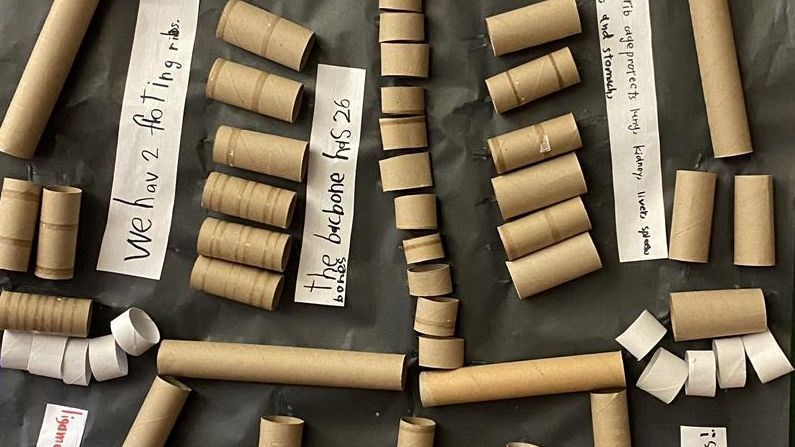 Division 10 Student are learning about bones!
Dear Laurier Community,
Tomorrow, Friday October 21st is a professional development days for school staff and school is closed for students. I hope the next three days give an opportunity to rest and relax and enjoy some family time.
Halloween At Laurier!
Friday, October 29th is Halloween at Laurier! Our staff members will be organizing meaningful, educational activities inside and/or outside of the classrooms to celebrate this event with their students, while remaining within the health and safety protocols. Please do not send any homemade and communal treats (e.g. cakes, cupcakes, popcorn, candy-apples etc.) to school. We would discourage the sharing and distribution of any foods and treats at school, and we make every effort to minimize contact and avoid crowding when distributing commercially prepared, pre-packaged, and sealed treats sent to school. Students can come to school in their Halloween costumes. Please click on the following links to access the expectations for Halloween at Laurier and the BCCDC Halloween guidelines for trick or treating during Covid-19:
In preparation for Halloween 2021 at Laurier
BC Centre for Disease Control Halloween Guidelines
November Conferences:
Goal Setting Conferences will take place during the first week of November. These meetings offer an opportunity to parents and teachers to discuss student's work at school and the upcoming goals. Students are expected to attend the conferences with their parents. This school year, the meetings will be done remotely due to the pandemic. You will receive an email from your teachers with a link to book a date and time for your conference. We are not sending any paper home for these conferences. Please remember that your child(ren) are dismissed on Wednesday, November 3rd and Thursday, November 5th at 2:00pm. It is important that students are picked up at 2pm, as teachers will start their conferences shortly after. We are looking forward to this new way of connecting with all of you!
Upcoming dates: