About Us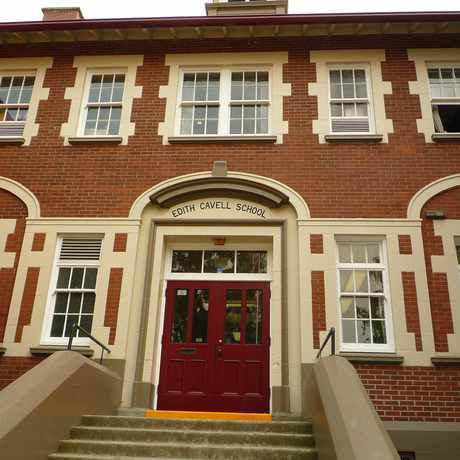 Welcome to Cavell Elementary!
Edith Cavell Elementary has more than 300 students in Kindergarten to Grade Seven. The school is located in a diverse yet stable neighbourhood in the Douglas Park Area. The school was named "Edith Cavell Elementary" after a British nurse and heroine named Edith Louisa Cavell. Our school is committed to supporting engaged learners and fostering a caring and inclusive school community.

The motto of our school is 'Cavell Cares'
- Take care of yourself
- Take care of others
- Take care of this place
Cavell students, staff and parents work together each year to create a rich, positive learning environment for all. Staff and parents work as active partners within our school with a particular focus on increasing opportunities for our students.
Better Together!