New Building - Tennyson 2020
Welcome to our Tennyson 2020 Webpage!

The purpose of this page is to provide information and updates, including photos and plans for our new building and site.  The main building's entrance will move to Maple Street.  The first two levels contain classrooms and spaces for school use.  The third floor has been leased to the City of Vancouver, for the purpose of Age 0-4 childcare.  The current modular building and yellow portable will remain, and will be leased for out-of-school care, as will the multipurpose room.  We hope that you enjoy watching the progress!

Invitation for Public Consultation of 10th Avenue Corridor Plan
In 2015, the City began to consult the community about improvements to the 10th Avenue Bikeway to make it safe and comfortable for people of all ages and abilities.
The next segment of 10th Avenue that the City plans to upgrade is between Trafalgar Street and Burrard Street, with a goal of improving neighbourhood livability and access to the Arbutus Greenway, schools, businesses and other organizations along this stretch of 10th Avenue. The proposed upgrades will:
Improve comfort and accessibility for people walking and cycling, especially around busy sections like schools
Address safety concerns for all road users, especially at key intersections
Accommodate vehicle loading and access needs of adjacent schools and businesses
Protect the street's healthy and mature tree canopy
Manage on-street parking to support access to homes, schools, businesses and other organizations on 10th Avenue 
10th Avenue will also serve as part of a critical detour route for the Arbutus Greenway during the construction of the upcoming Broadway Subway Project, an extension of the Millennium Line SkyTrain.
We want to hear from you!
Please drop by our public open house to meet with project staff, learn about the proposed design options, and provide feedback that we can use to develop a final design.
Date:               Thursday, February 7, 2019
Time:               3:30-7:30 pm
Location:         Kitsilano Community Centre, Snowy's Lounge (2690 Larch Street)
Can't make it?
Share your feedback through our online survey.
vancouver.ca/10th-avenue-segment-1
For more information:
Please visit vancouver.ca/10th-avenue-segment-1
Or email 10thavenue@vancouver.ca

General Progress Update (Jan 18, 2019)
In general, the project continues to progress, with much of the foundation laid.  The site is waiting for the City to connect it to city hydro, which they have said will be done by the end of January (there has been a permitting process involved). Despite this, the many construction workers are making good progress.  A big thank you to our families for working to avoid parking/driving in the construction zone, and for safely navigating closed sidewalks.
Photo Update (Jan 8, 2018): Here you can see the foundation for the gym, multipurpose room, and a learning commons/classrooms.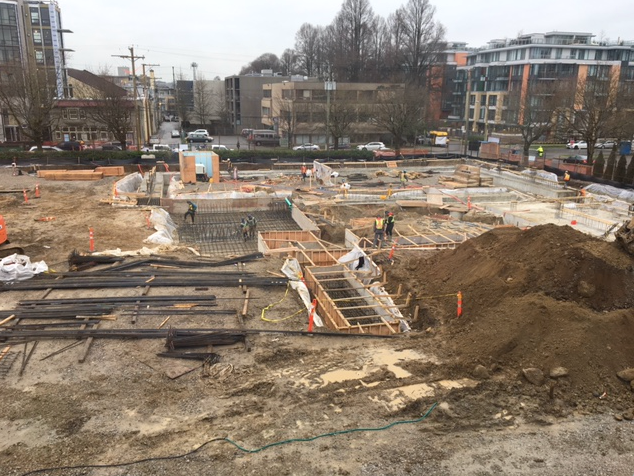 Our Building Design Renderings :
Take a look at the architect renderings for both the interior and exterior of the new building (including interior layout plans):
https://www.vsb.bc.ca/schools/...

Tennyson Plan
Here is a plan for the grounds of the new lot.  If you'd like a bigger version, here is the link:
https://www.vsb.bc.ca/schools/...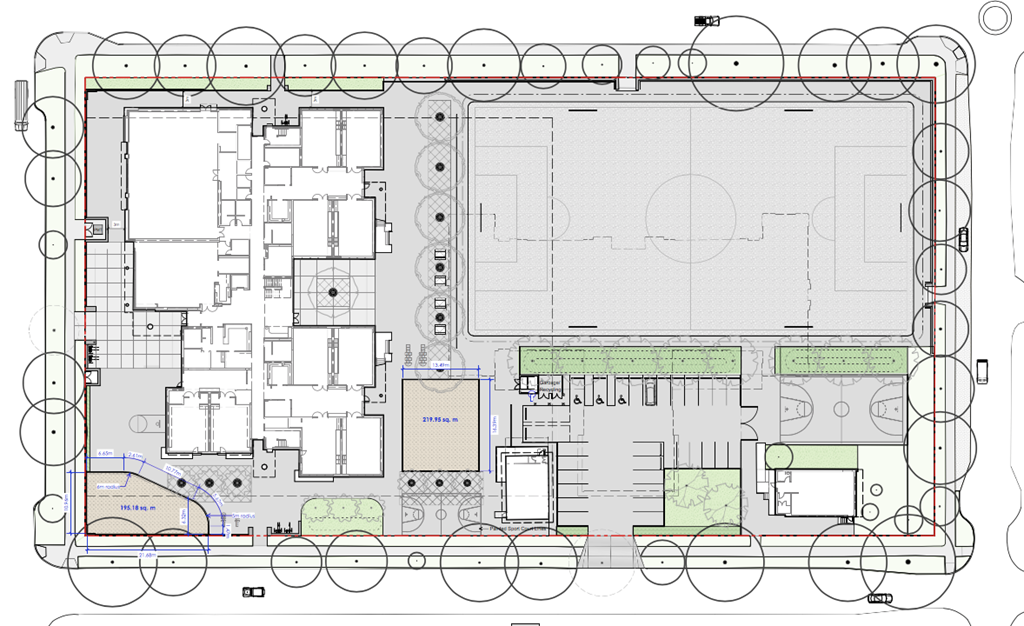 Tennyson Construction Parking Plan
Here is the parking plan.  Please note the flaggers and closure of parking spots on 10th and 11th.  We encourage families to park several blocks away (south of 12th, and use the crosswalk at Cypress is a good option), and to generally avoid 10th and 11th.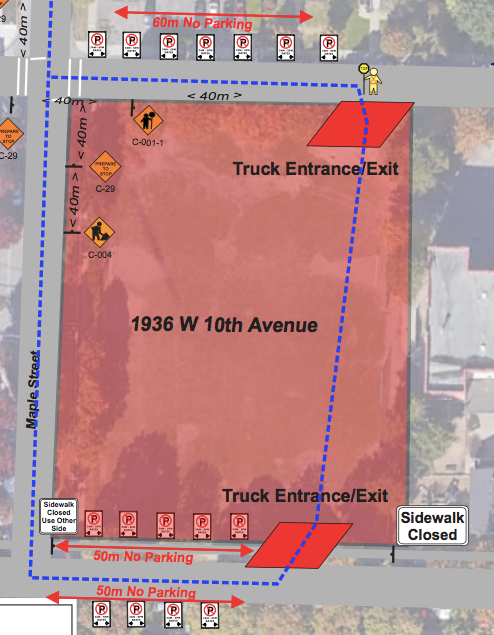 Tennyson 2020 Board
Come check out our Tennyson 2020 Board in the school foyer - there is a colour board showing the colours and textures for the new building.