February News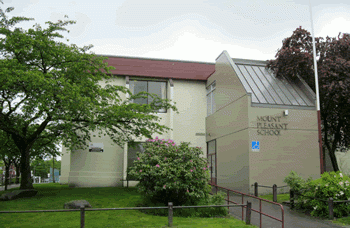 Hello Mount Pleasant Parents and Caregivers,
We hope the first part of 2023 has gone well for you and your families.
Thank you everyone that showed up to yesterday's PAC meeting. It is always good to meet as a community and bounce ideas off each other about improving our childrens' school experiences.
Please have a look at our PAC website https://www.mtp-pac.ca/ to find out more about activities and how to get involved (if you are not already a regular attendee).
Here are some news items and upcoming events:
Early Dismissal & Parent / Teacher Conferences this coming Wednesday and Thursday
This coming Wednesday and Thursday students will be dismissed at 2 pm to allow parents to meet with teachers. If you have not yet signed up for a conference time-slot please contact your teacher. This is a great time for families to see the good work that has been accomplished so far and set some goals for the coming half of the school year.
Coyotes in the Neighbourhood
We have had reports from families (thank you very much) that there have been coyotes in our neighbourhood. The City of Vancouver promotes safely co-existing with coyotes. As a part of this the school will be looking at some educational opportunities for our students about coyote safety. If you do see such an animal please report it to the city (call 311) and let our school know. For more info see our city's coyote website at https://vancouver.ca/parks-recreation-culture/urban-coyotes.aspx#:~:text=Coyotes%20are%20not%20native%20to,boundaries%20between%20humans%20and%20animals
Professional Development Day Friday February 17
There will be no school for students this coming Friday. This is a district wide professional development day. Staff will be in workshops. Upcoming there will be one more Pro-D day on April 24th.
Gate Closures to North and East of School
In the past few years at Mount Pleasant we have seen an increase of non-school activity on school grounds. We have requested to have the gate to the east and north of our gravel field closed off and this will be done in the coming weeks. If you are a family living east of us please go around our field (either south along 8th Ave. or north along 6th Ave.) to reach the school. Thank you for your consideration and patience.
Pink Shirt Day February 22
On Wednesday February many students will be wearing Pink Shirts to mark anti-bullying day (wearing a pink shirt is not a requirement, everyone can participate in this day). This year the provincial Pink Shirt campaign's motto is "Lift Each Other Up because moments of kindness, empathy and understanding can mean so much to children impacted by bullying. For bullied kids, it can be hard to know where to turn. But a helping and supportive hand can make a world of difference!" (from the Pink Shirt Day website http://pinkshirtday.ca ). At Mount Pleasant there will be lessons, artwork, and activities in the next little while that will emphasize the importance of kindness and safety among all students. Another good resource for students, staff and families is the Mount Pleasant School Code of Conduct. Our code can be found on our website at https://www.vsb.bc.ca/mount-pleasant/page/3285/code-of-conduct
Spring Fling March 3 (PAC Event)
This will be another smaller-scale event (after the Halloween movie night in October). The plan is to show a short movie followed by a dance to let kids burn off energy. For more information please see the minutes of meeting on the PAC website https://www.mtp-pac.ca/
Upcoming events
February 15-16 Parent Teacher Conferences / Early Dismissal 2pm
February 17 Professional Development Day (No School for Students)
February 20 Family Day (Provincial Holiday)
February 22 Pink Shirt Day
March 3 Spring Fling (after school PAC movie event)
March 9 PAC Meeting
March 13-24 Spring Break
April 24 Professional Development Day (No School)
We hope you have a good weekend.
Jonathan