Mount Pleasant Spring Fling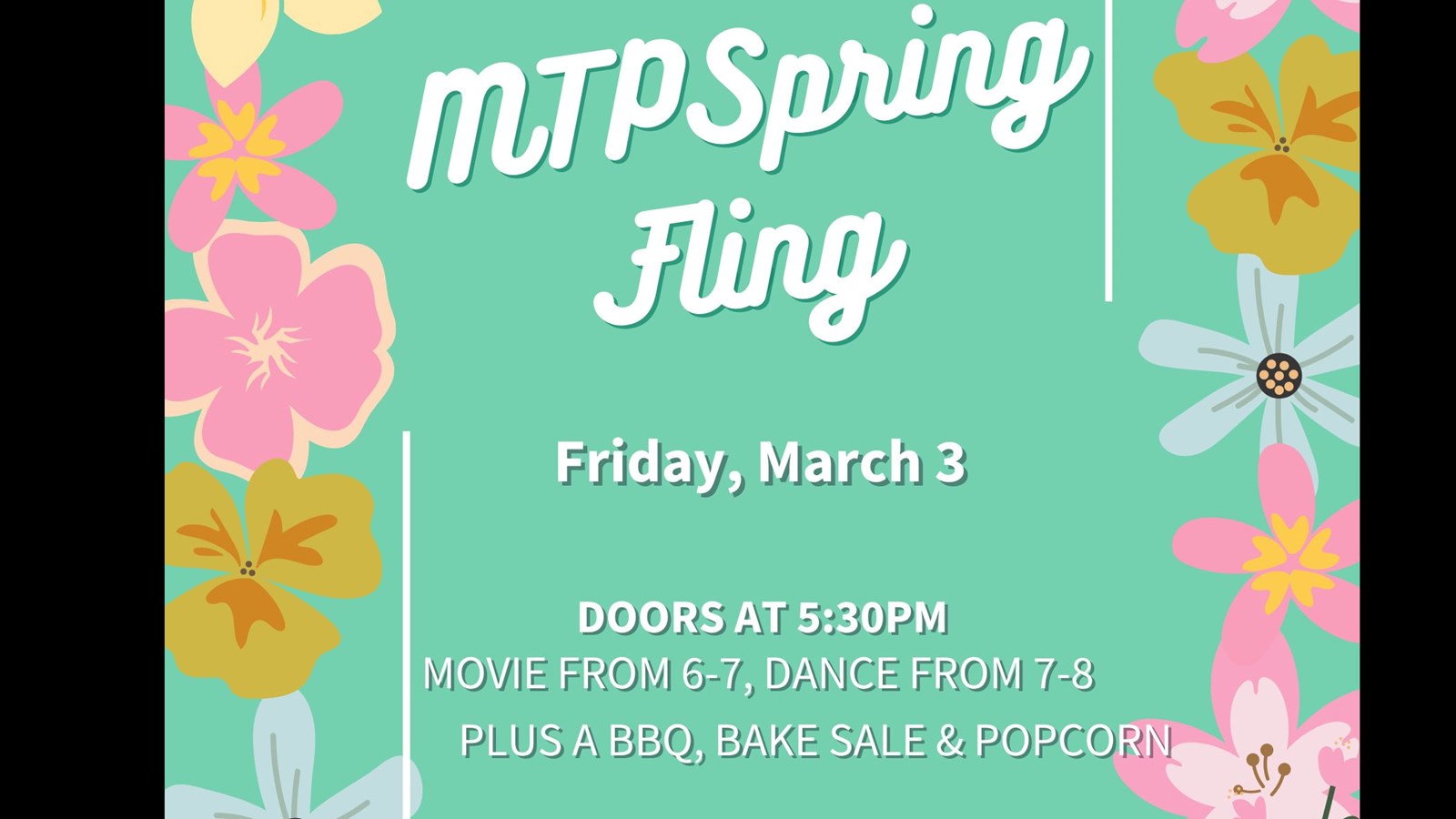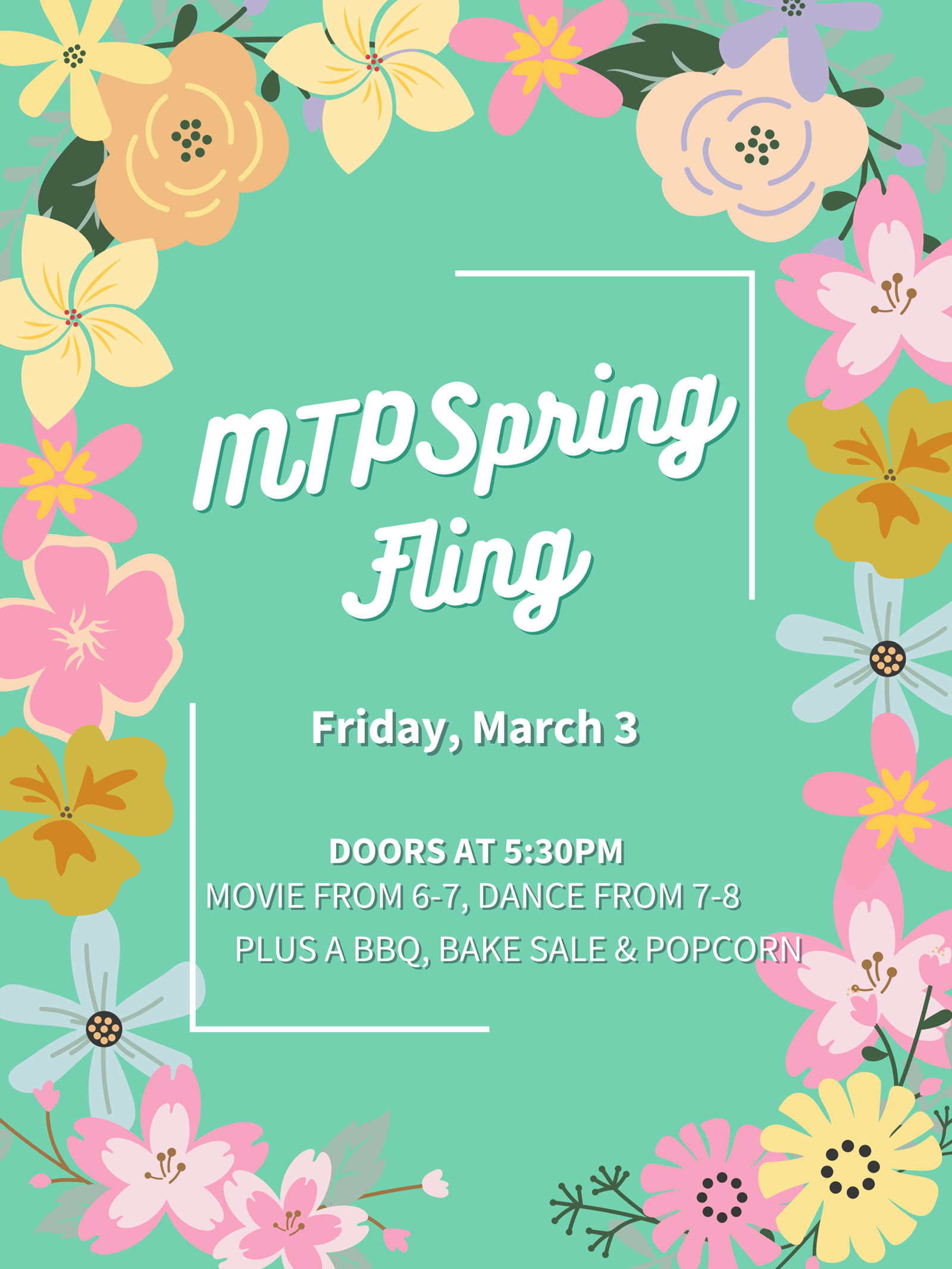 MTP families are invited to attend the SPRING FLING on Friday, March 3rd, organized by the PAC. There will be a short, 1 hour movie followed by a dance party to help kids burn off all that energy! We'll have a BBQ with hot dogs and veggie dogs, chips and juice or water plus a bake sale and popcorn!
Siblings are welcome but parents/caregivers must remain on site and supervise their children.
Doors at 5:30; movie starts at 6pm, dance at 7pm. Hope to see you there!