School year end message from Board Chair and Superintendent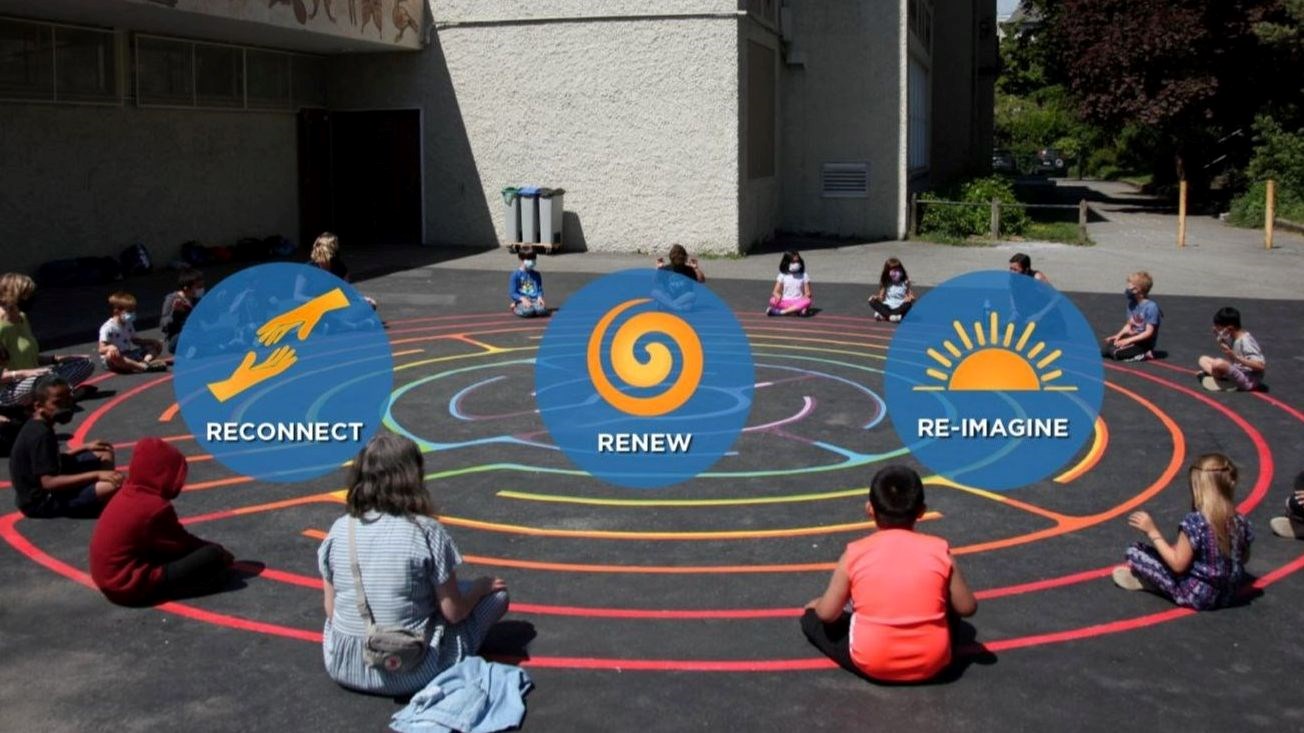 Dear Families,
Every school year is special and unique and certainly, the 2020-2021 school year was no exception. We want to thank you for navigating and adapting to the changing landscape along with us. We want to acknowledge our school-based staff, who once again, showed remarkable versatility and leadership ensuring students remained connected to their schools and engaged in their learning throughout the year, despite nearly continuous changes in circumstances. You have our utmost gratitude.
Our graduating students are embarking on a path that is different than anyone could have imagined two years ago. But we are confident they are prepared to meet the challenges ahead with enthusiasm and vigour. More importantly, we see an authentic urgency in students at all levels who are welcoming the responsibility of bringing about societal change as they grow. Changes that, frankly, have been needed for generations and have now erupted into our collective consciousness.
Typically, the year-end letter is a time to reflect. While there were many good things to celebrate, there are so many better things to come. After over 15 months of the 'new' normal, the end is nearly here. This gives us hope. It fills us with optimism. It sparks an excitement for the chances to reconnect, the opportunities for renewal and growth, and the prospects to reimagine our post-pandemic world.
The following ideas will shape our work for the reopening of schools:
Reconnect – We are all looking forward to the moments when we can purposefully and intentionally connect with those in our communities. Relationships are what make a community. Schools are a network of interwoven relationships with parents, support staff, administrators, students, and teachers and they become a community together. As you reconnect with one another, we encourage you to do so safely and with grace and respect for individual journeys through this time.
Renew – Every challenge can be viewed as an opportunity. The opportunity we have is to make each of us better and to support those around us; if we have learned one thing, it is that we are not alone in facing our challenges. We are committed to working to improve the mental health of our school communities, to providing additional supports wherever possible and to listen to those who raise their hand and ask for help. We were pleased to expand the learning opportunities for our staff to help them manage the unprecedented learning environments in which they found themselves.
Reimagine – As we look ahead to the future, we are taking the opportunity to make improvements, try new things and adapt to the changed reality in which we will be living. Some key examples of how we are reimagining our system are:
Building and expanding on our earlier work, the Vancouver School District and Board of Education will be reviewing our strategic priorities and developing an educational plan for the next five years. It is important to reflect on the current and changing landscape of Vancouver and the students who learn here and to develop a strong plan that will ensure strategic navigation of the changing world and opportunities ahead.
Engaging thoughtfully with our community, particularly Indigenous, Black and People of Colour (IBPoC) students and their families, staff, members of IBPoC communities at large, and other VSB stakeholder groups and partners to help us develop a vision and yearly goals to address racism and resulting discrimination. We are working on an Indigenous Equity Action Plan and are in the midst of an Anti-Racism and Non-Discrimination engagement process.
Learning about Indigenous ways of knowing and being continues to be a priority. District-wide cultural projects, resources, leadership opportunities and celebrations are just a few of our focuses but we know there is more we can and will do and will integrate more experiential learning opportunities. We continue to look forward to strengthening the District's relationships with the xʷməθkʷəy̓əm (Musqueam), Sḵwx̱wú7mesh (Squamish) and səlilwətaɬ (Tsleil-Waututh) Nations.
Adopting a semester system for all high schools starting in September. We believe this change will allow us to deliver the best education to our children and remain flexible and adaptable.
Learning on and from the land was a necessity during the COVID-19 pandemic. More instructional time outdoors meant we safely learned and gained experiences that will help and guide us as we continue to find ways to learn outside of the classroom. From outdoor educational spaces to a more respectful approach and understanding of Indigenous values, experiences and histories of all Indigenous peoples, we began to understand the importance of the natural world and our relationship to Mother Earth. We will continue to take advantage of these opportunities and give our students different experiences to enrich their education.
We end this school year and letter with our thanks to you. We remain committed to our students and their success and extend our best wishes to all for a fun, safe and healthy summer break.
Suzanne Hoffman,
Superintendent of Schools