Celebrating Indigenous peoples through the arts on National Indigenous Peoples Day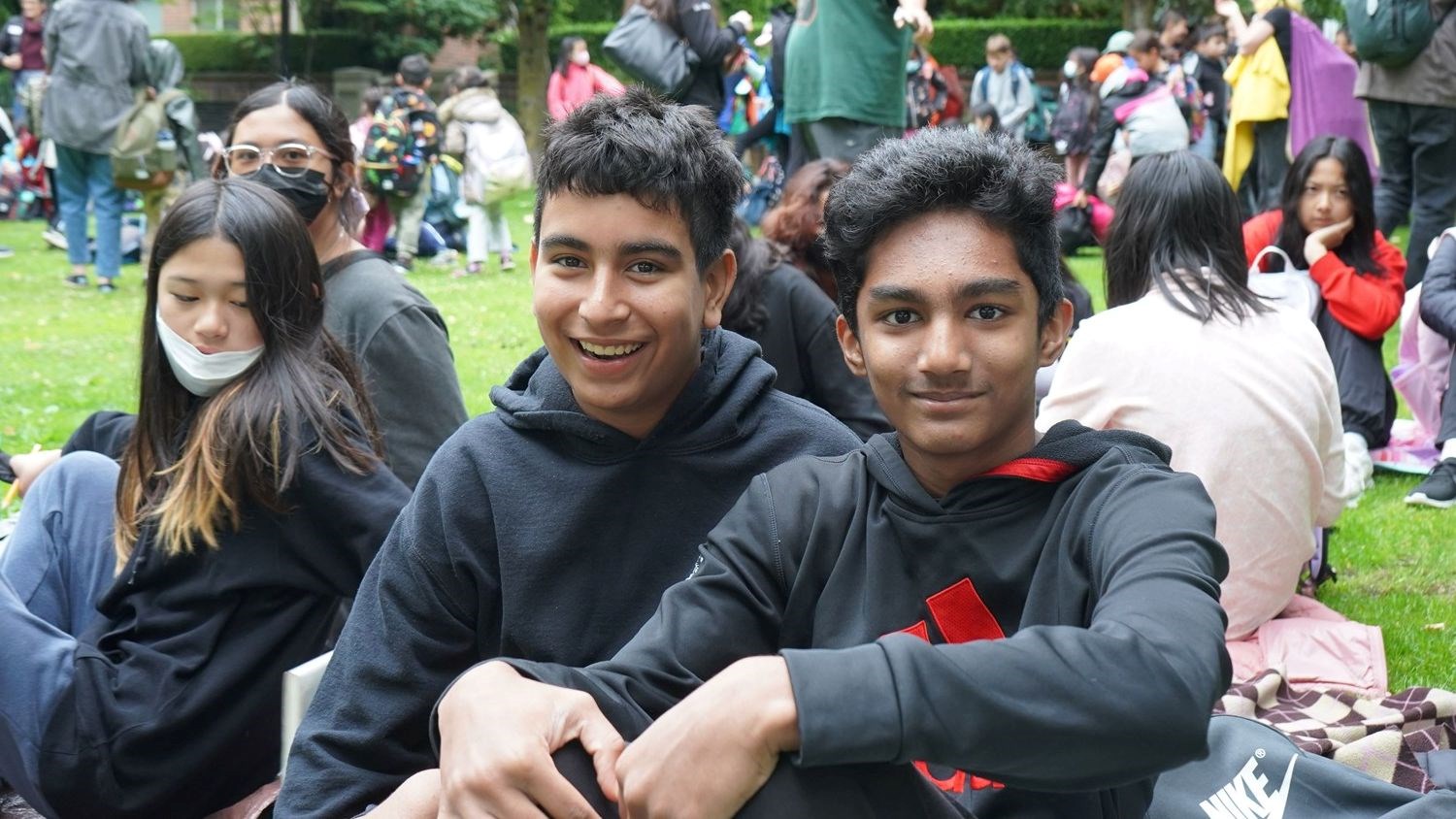 On June 21, 2023 hundreds of students, staff and community members gathered outside the VSB Education Centre to celebrate and honour the rich cultures of Indigenous peoples.
This year, the occasion was celebrated through performing arts, with 10 acts by a variety of traditional and contemporary Indigenous performers who shared artistry from around the world. Artists included Tsatsu Stalkqayu's Coastal Wolf Pack, Métis singer Andrea Menard and the Te Tini Maui Māori Cultural Performance Group.
According to Chas Desjarlais, acting director of instruction for Indigenous Education, this was a day to celebrate Indigenous cultures, traditions and languages. "It brings Indigenous peoples together. Our cultural identities are affirmed, not just for one day, but hopefully every single day. It's a beautiful day for all students in the VSB."
While it was a day to celebrate Indigenous Peoples in Canada, it was also a day for many non-Indigenous students to learn directly from Indigenous peoples. "This is the generation of reconciliation," said šxʷwəq̓ʷəθət Crosstown Elementary teacher Cara Lauden. "These kids have had the chance to learn from Indigenous people their whole school lives."
Guests at the event were invited to enter a 30-foot teepee painted last year by Anishinaabe and Ojibwe artist Sharifah Marsden. Marsden chose reconciliation as the theme of the design. On the top, the purple flower represents a "forget me not" and on the bottom, handprints from VSB students and staff paid tribute to the children who never made it home from residential schools.
VSB Indigenous Education department staff also debuted the Drums Across the World video, featuring song, story, dance and teachings honouring Indigenous histories, knowledge and cultures from around the world. In previous years, on Indigenous Peoples Day, the department compiled videos for Drums across BC, Drums Across Canada and Drums Across North and South America.
This year was the culmination of a multi-year legacy project which began with a vision received by district vice principal Davita Marsden. After a 1000-day fast, Marsden saw totem poles landing on the grounds of the Vancouver School District. Today, prominently displayed on those very grounds stand two Musqueam welcome figures, one male and one female, signifying gender balance and equity. In the middle of the two posts is a reconciliation pole symbolizing the unification all Nations.
With these physical monuments, along with teachings about Indigenous histories, traditions and cultures embedded into the curriculum, Indigenous peoples not only have a place of prominence on District grounds but also in the hearts and minds of countless VSB students.