Library / Learning Commons
Welcome to our Library!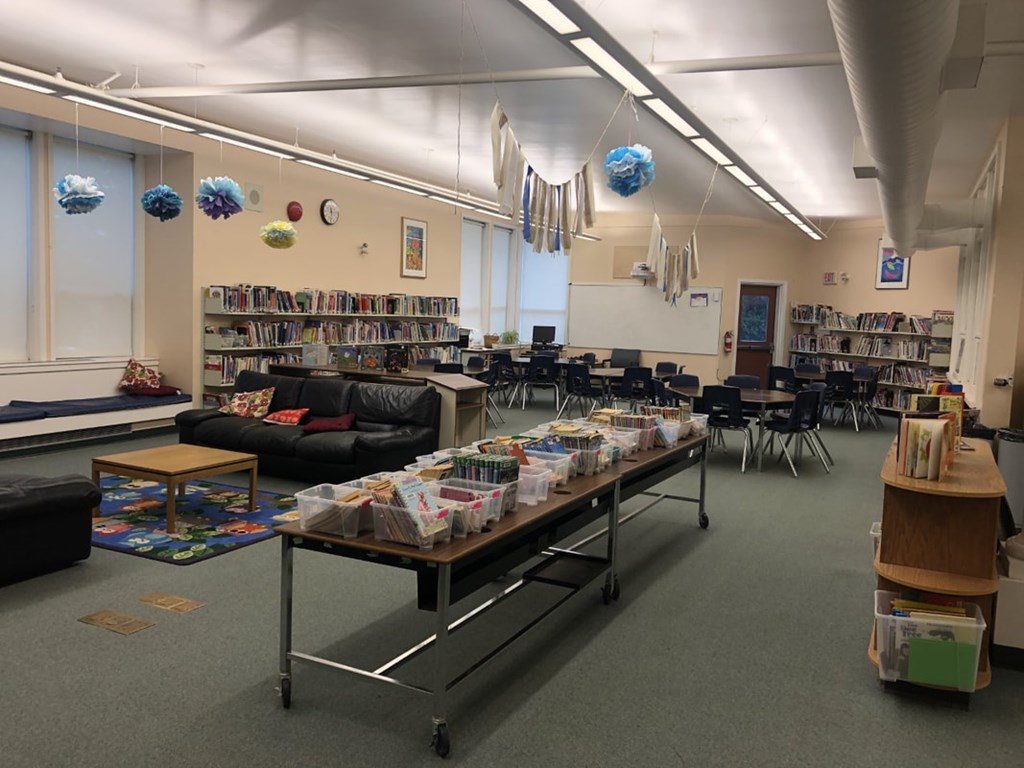 LIBRARY HOURS

This year we will go back to having book exchange in the mornings before school from 8:40-8:55. Students can access the library at this time from the outside door to the right of the main entrance of the school.
Students will also have an opportunity to check out books through the week during their library period.
Books can be taken out for 2 weeks, and renewed by visiting the library. Having books that are overdue means that you won't be able to take out any more books!
Students can check out 4 books at a time.
Talk to Ms. McKnight about putting holds on books that you'd like to read!
To keep track of what books you have checked out:
Go to library.vsb.bc.ca
Click on David Oppenheimer Elementary School
Use your student number to Log In (same process as logging onto a computer at school)
Click on your name to view the menu and choose "Checkouts"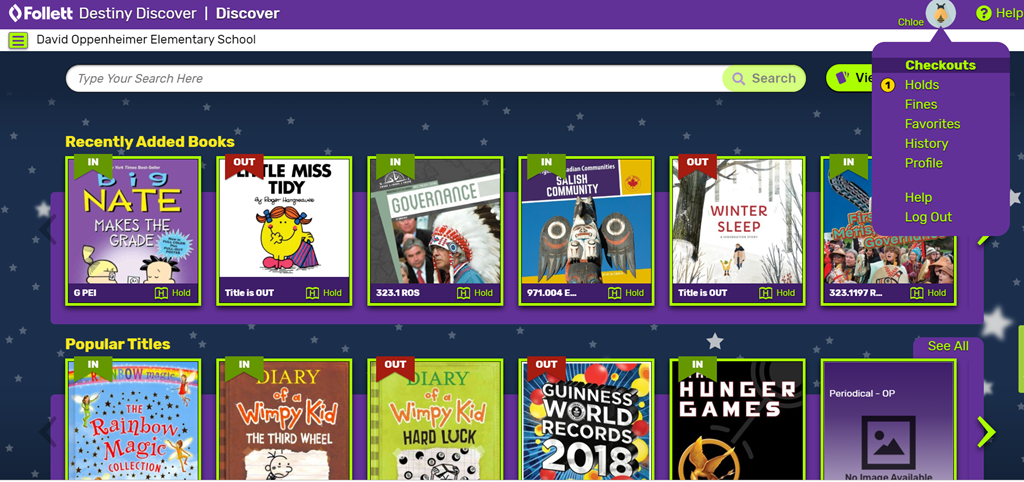 This will show you all the books you currently have checked out, and also tell you the due date. You can also use this menu to check if any of your Holds are available.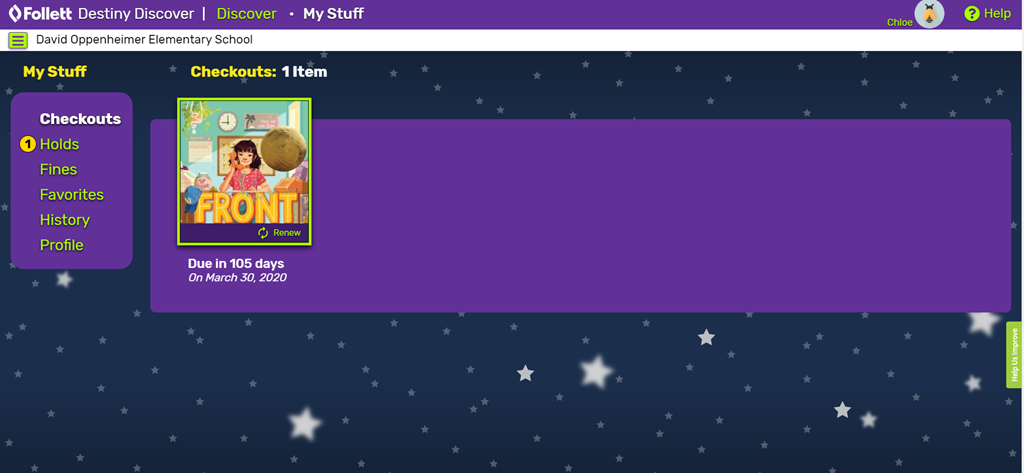 You can also use the library website to browse the school "Catalog" to find books you'd like to read and see which books have been recently added to our library!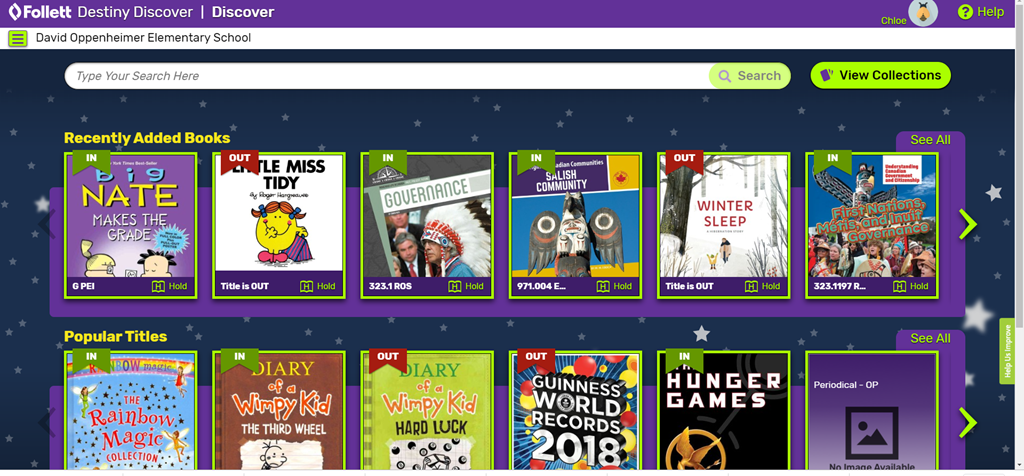 Students can access digital databases paid for by VSB from home or any device - BookFLIX, Starfall, National Geographic Kids, World Book, etc.
Once logged in, select "Destiny" from the drop down menu: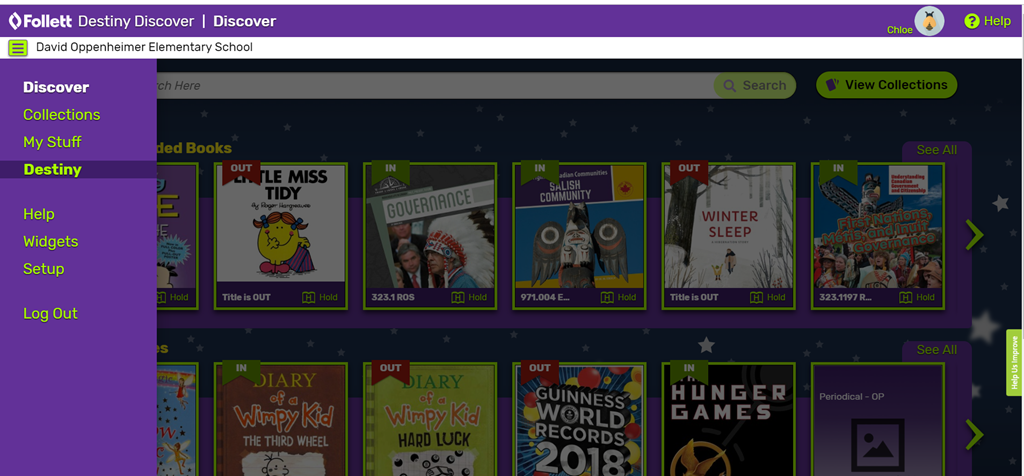 This will bring you to the database homepage: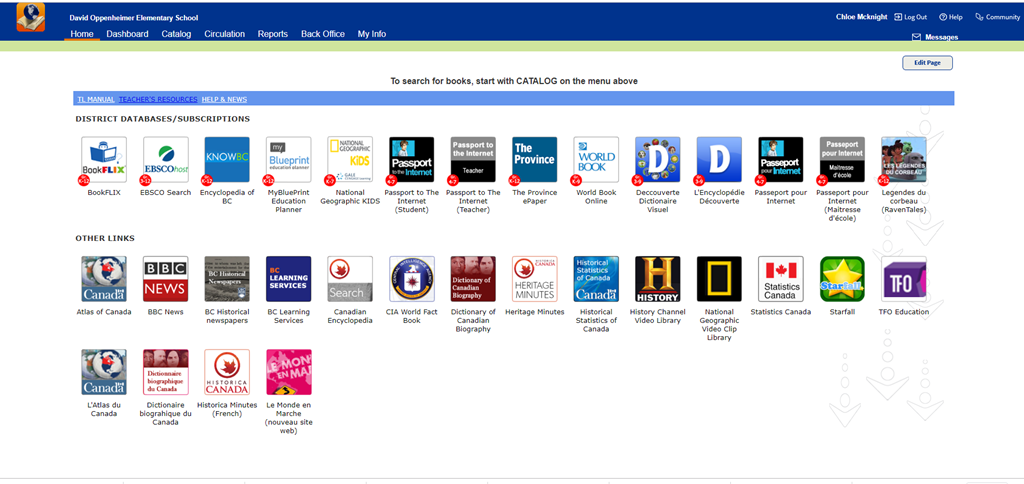 If you are at home, some databases may require you to sign in. Ask Ms. McKnight for the username and password!
Resources from Vancouver Public Library to access at home
Families can access the VPL digital resources online. The Digital Kids collection can be accessed here. The collection includes eBooks, audio books, access to video databases like National Film Board and more
In order to access these resources you do need a VPL card. If you don't have one you can sign up for a temporary card here which will provide immediate access to all digital resources