Fundraisers and Donation
WAYS TO DONATE
Tax receipts can be requested for donations of $20+ 
KEV (Cash-On-Line):  In a few easy steps Parents/Guardians can choose to make a donation to the school via Cash-On-Line and receive a Donation Tax Receipt at the same time.
Log in to KEV (Cash-on-line)
Choose: Make a Donation
Choose: Donation Amount (check one or enter other amount)
Choose: Fund Destination: (look for E-Lord Nelson) or if wanting to donate to the Lord Nelson PAC, look for E-Lord Nelson PAC)
Please enter a Message to School Board in order to direct your donation to the appropriate account.  For example your message could say "donate to the Nelson Walkathon"
A donation Tax Receipt will be emailed to you upon completion of your cart checkout.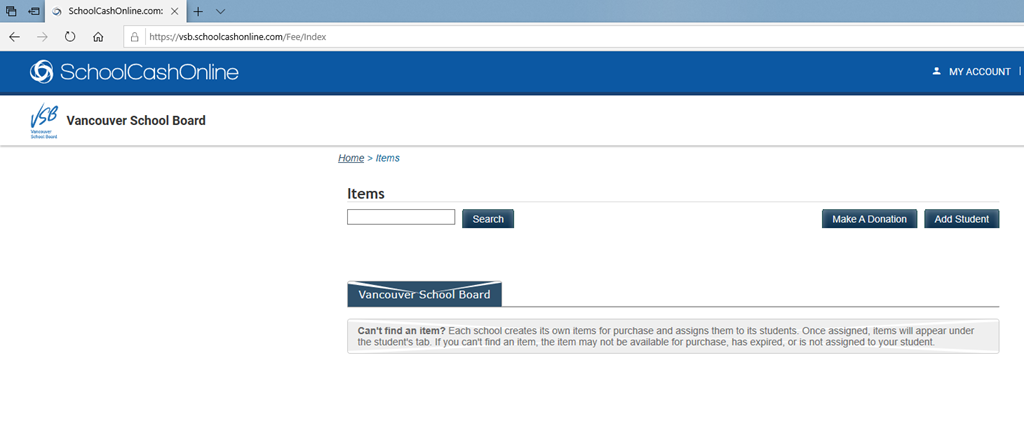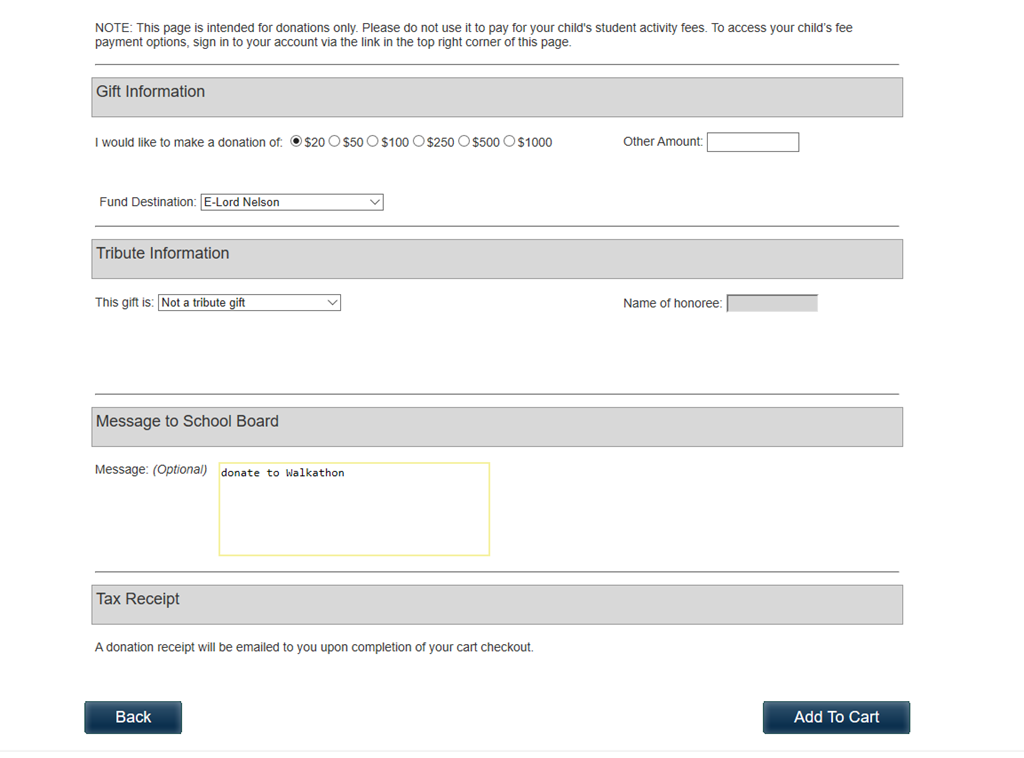 Cash or Cheque:  Cash and Cheques (made payable to Lord Nelson School) can be dropped off at the school office anytime during the school year.  If requested, a tax receipt will be processed for donations of $20 or more and mailed out (one to two month turn around time).

YEARLY WALK-A-THON FUNDRAISER
Our yearly annual school fundraiser is the Walk-a-thon.  This typically takes place in the early Fall.  This is a special event when the whole school gets together, has a lot of fun, and helps raise money for our school.  The funds raised go towards programs in our school such as technology, literacy, physical education and science.  In addition, funds go towards assisting in special class projects and school wide events.
DIRECT DRIVE
This is a great way to donate to the school.  As mentioned above any funds raised go towards programs, projects and events.