New episode of After The Bell: Indigenous Matters: Advancing truth and reconciliation and Temperature in classrooms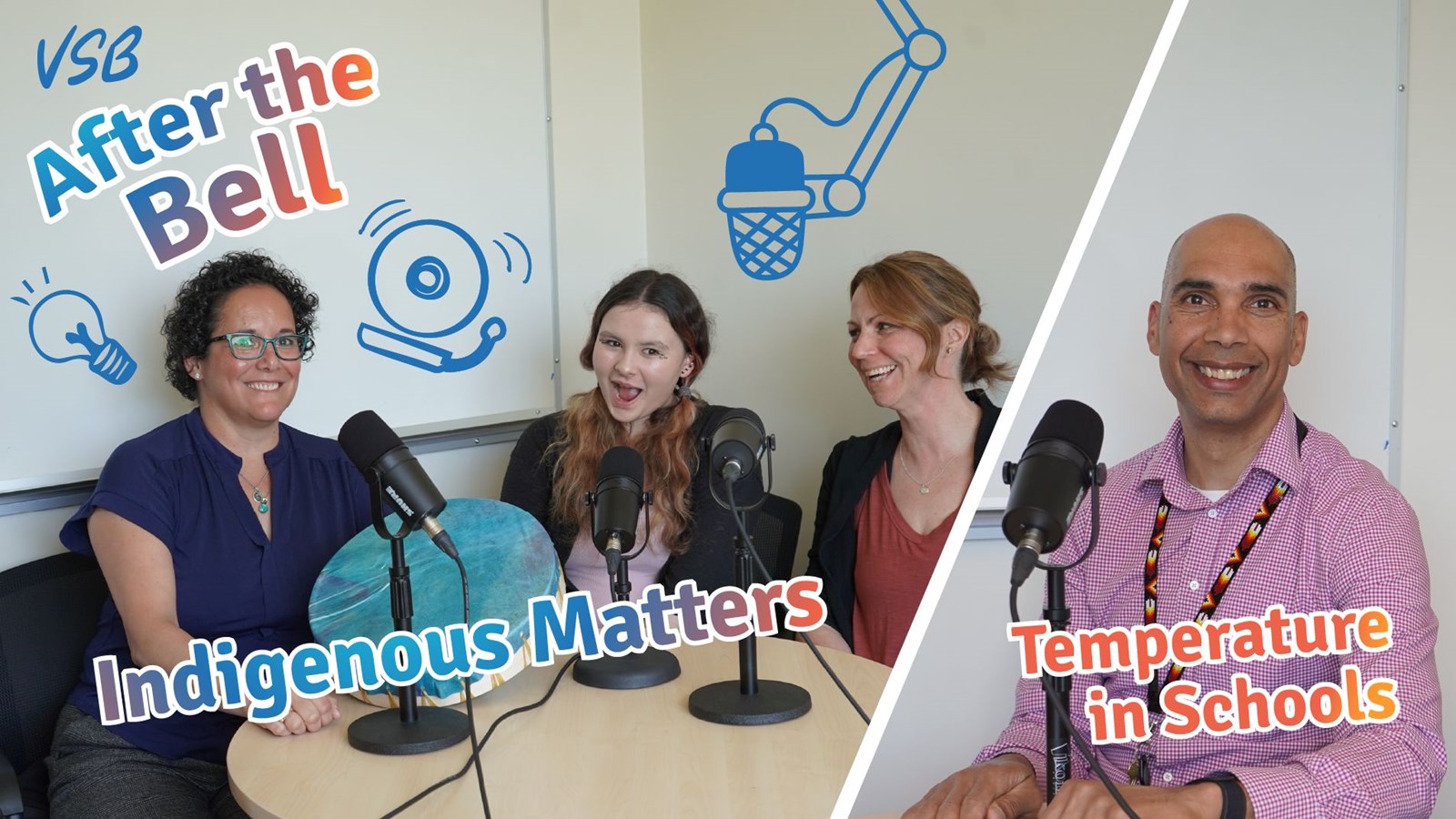 As we approach National Indigenous Peoples Day on June 21, this month on the podcast we talk about Indigenous matters. One of the three goals of the Vancouver School District's Education Plan outlines an effort to continue our reconciliation journey with First Nations, Metis and Inuit by increasing knowledge, awareness, appreciation of, and respect for Indigenous histories, traditions cultures and contributions. Achieving this goal, however, does not rest solely with the District's Indigenous education department.
Instead, the goal puts the onus on all educators including those who are non-Indigenous to help bring Indigenous knowledge and practice into the classroom. To tell us more about how this is done, we are joined by Stacey McEachern, a teacher at Eric Hamber Secondary; Prairie Anderson, a grade 10 student from Lord Byng and Acting Director of Instruction for Indigenous Education, Chas Desjarlais.
For Matter of the Month, we're diving into a pressing issue that's been making headlines in our community: the lack of air conditioning in schools. With unexpected extreme hot weather hitting our region, families are expressing concerns about their children's comfort and well-being. Let's explore the situation in the Vancouver school District and discuss what we are doing. Joining us today is Hans Loeffelholz Director of enterprise risk and safety management compliance
If you enjoy this episode, please subscribe to our podcast and leave a review. Your feedback helps us improve and create more content that you'll like.
We release episodes monthly, on the last Thursday of every month. We'll catch up with you then!