In gratitude for community partners!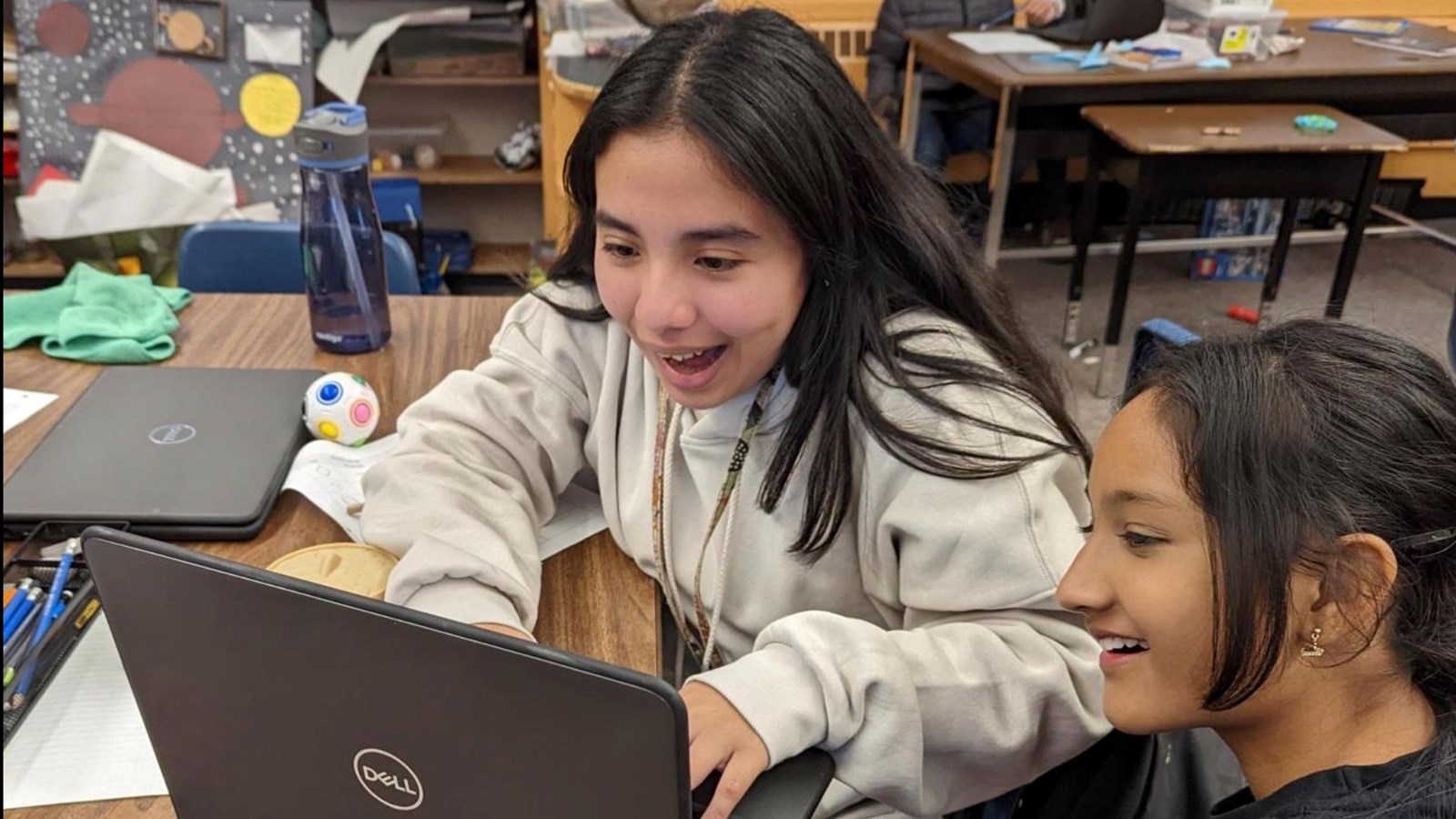 October brings falling leaves, crisp days, gatherings and much reflection and gratitude. Join us this month, the season of thanksgiving, as VSB acknowledges and shares appreciation for the dedication of community members who work to make schools more welcoming, inclusive, safe and vibrant learning environments. Their compassion, dedication and hard work make a meaningful difference for the students we serve!
Helping people find a place in their new home!
The South Vancouver Neighbourhood House (SVNH) is a community-based charitable organization that works to connect people and strengthen neighbourhoods in south Vancouver. Their work focuses on the development of harmonious relationships among community groups of different cultural, economic, religious and social backgrounds. SVNH has been a partner with VSB since 2004. As a full-service agency that serves people of all age groups, they also support newcomer families and youth through direct service collaboration and settlement support services as well as provide wrap around support for students and their families.
Recently, SVNH offered Youth Welcome Circles at Killarney, John Oliver and David Thompson secondary schools. They also provide newcomers with volunteer opportunities and provide leadership and community development opportunities helping them build strong connections in their new communities. SVNH also provides services for migrant workers and international students as well as Indigenous-led workshops, training and gatherings, helping to bring to life the Indigenous cultures, histories traditions, and ways-of-knowing and -being that form the fabric of Vancouver.
In addition, SVNH collaborates with VSB community schools initiatives in both secondary and elementary schools. At the secondary level, these include the Green Team (an environment-focused school club and lunch hour program), INSPIRE (a social program for self-identifying girls) and Future leaders (an employment program) as well as youth first aid training. The partnership makes possible a homework club, Cultural Buddies (a newcomer lunch program) and Global Citizens (an environment-focused school club and lunch hour program) as well as School's Out (a mentorship program) for students in elementary schools.
J, a student in Grade 6, says they enjoy participating in the Cultural Buddies program because it is a change from all the regular schoolwork and it helps them stay motivated knowing they will meet new people and play different type of games.
Inspiring creativity – for good!
Belief in the power of art is something Arts Umbrella holds dear. Art, the organization says, is powerful enough to change children's lives in incredible ways. Through their partnership with the VSB, the non-profit has provided students in Vancouver with arts education programming since 1998. Their Community programs in schools reach about 4,500 VSB students. Programs include Stage Coach (a theatre arts program) and Van Go, (a visual program) that see nearly 3,500 students participant annually. The organization also annually offers open stage drama for 55 students at three schools. It also runs Creative Journeys, a full day program at Granville Island focusing on both art & design and theatre class that sees approximately 700 students participate each year. In addition, the VSB community schools department collaborates with Arts Umbrella on out-of-school programs including dance, theatre and visual arts that sees 250 students from 18 schools participate.
"Thank you so much from coming to teach us the Arts Umbrella theatre class," says one participant from Fleming Elementary. "We loved it all," they said, from playing a spy to a grumpy old man, from being an eagle to a baby learning to walk, and many more roles played by students.
Fueling growing bodies and learning minds!
For a decade, VSB students who experience food insecurity have been supported by the Vancouver Firefights Charities (VFC) through the provision of nutrient-dense fools to fuel their learning. Because no one should feel ashamed of being hungry, VFC provides food and supports discreetly, minimizing the stigma students in such a challenging circumstance may face. Through VFC support, students in more than 55 schools and program sites have healthy food through the Snacks for Kids program. Their support also sees bi-weekly deliveries of fruits and vegetables to students in 10 schools, and students at eight schools and program sites receive fresh prepped meals in collaboration with Glowbal Restaurant Group. Off-duty firefighters deliver 1,000 meals a month to students thanks to this partnership!
Britannia Secondary School principal, Rose MacKenzie, sees first-hand the impact of VFC's meal deliveries. "Our homework club so appreciates the delivery of these fresh meal every month," she explains. Well fuelled bodies and minds are a cornerstone for student learning, well-being and development.
VFC is one of the District's several longstanding partnerships, explains Matt Redkwich, manager of business development. "Their unwavering commitment to support food security for VSB students is an essential component for after-school programs."
Another longstanding partnership benefiting students for more than decade is that with the Vancouver Sun Children's Fund Society. It's Adopt-a-School program took roots in VSB's Seymour Elementary school in 2011, and since then it funded countless programs to meet the needs of students here in Vancouver and across the province. The Adopt-a-School program provides funds through grants to schools for food and nutrition support and necessities such as clothing. It also provides literacy and technology resources, youth mentorship opportunities and activities such as sports, creative arts, field trips and more! Last year alone, 35 applications by schools were granted, valuing more than $530,000 supporting students. Through these grants, students received support with nutritious meals, technology, necessities like winter and holiday hampers, books and activities spanning from field trips, camps, learning through play initiatives and pottery programs.
Also through Adopt-a-School, $300,000 was provided to purchase technology hardware supporting students' learning in eight schools and program sites. The impetus for placing technology into the schools came from a Vancouver philanthropist concerned that students whose families cannot afford PCs or tablets — or have WiFi at home — would find it difficult to cope in a world that requires them to be technologically fluent. The donor – who wishes to remain anonymous – approached the Vancouver Sun Children's Fund board and offered to implement a program that would help remove such barriers students. The funding will also see a four-year tech plan to support students in schools with things like charging carts, keyboards and other tech equipment needed by students.
Since 1981, the Vancouver Sun Children's Fund Society has supported children-in-need throughout the province and its Adopt-a-school program has granted more than $8 million to countless schools and community groups. For their unwavering commitment and ongoing partnership to create better conditions for students' learning, representatives from the society were presented with a superintendent's tribute at the September meeting of the Vancouver School Board.
"We applaud Adopt-a-school's dedication to the betterment of schools and community, and for continuing to make a lasting difference for students," says Helen McGregor, superintendent upon presenting the tribute to the society's representatives, Gillan Shaw, Gerry Bellet, Michelle RoeBuck, Wendy Porter and Harold Munro.
Adopt-a-School support will continue. Once again this year, grant requests are open and schools in Vancouver and throughout the province. Through the grants, students learning and their well-being will continue to be advanced, thanks to the decade's old community partner and its donors!