About Us
On behalf of the staff and students at Norma Rose Point School, please accept our warmest welcome.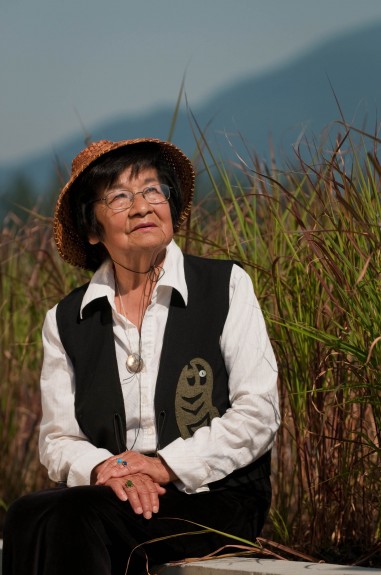 Norma Rose Point School is located on Musqueam land,
within the University Endowment Lands, neighbour to the University of British Columbia (UBC) and part of the University Hill Secondary and Elementary Family of Schools.
Due to a growing UBC community, the school temporarily opened in portables September 2011 to accommodate overflow students and launched its new state of the art building September 2014.
This K to 8 school, the first of its kind within the Vancouver Board of Education, serves
two learning communities – a K to 5 stream and a grade 6 to 8 stream
, at an eventual
capacity
of 860 students. In September 2014, the school launched with 500 K-8 students.
The school is appropriately named in memory of a Musqueam Elder, Ms. Norma Rose Point (affectionately referred to as Rose Point), for her outstanding lifelong contributions to First Nations education, establishing
the first pre-school on a First Nations reservation.
She was also a "tireless advocate" of Indigenous education who worked for many years with the Vancouver Board of Education, Musqueam and the UBC Community.
In December 2012, she was awarded the Diamond Jubilee Medal posthumously for her lifelong contributions to Indigenous education.
The staff and Parent Advisory Council are committed to working with our community in helping each child enjoy a positive and challenging educational experience. We look forward to serving this school community well!
Henry Peters Andrea Greenhalgh
Principal Vice-Principal


Image Courtesy of GHM Architects
We look forward to serving this school community well!