Fundraising Campaigns
The Big Kick-Off Fundraiser for 2022 / 2023 was a Great Success!
The final total is in!
Thanks to all of your generous donations we raised a record setting $7875 which exceeds our target goal of $5000! This is the highest amount we have ever raised in this fundraiser!
All of the funds raised will go directly to the school to purchase resources on their Wish List. These include science presentations, drumming lessons, technology funding (App purchases), visual journals, butterfly kits, field trips, and more.
Thank you to the entire Lord Roberts Annex community for your continued generosity, enthusiasm, and support!
Ongoing Fundraising Campaigns
You can now support your LRA PAC through the following affiliate shopping links. By shopping using these links, the PAC receives a percentage of the sales back. To those who have already shopped through our links - THANK YOU for your support!
FLIPGIVE

When you do your online shopping through the FlipGive portal, the PAC receives a percentage of the sale.
There are many retailers and gift cards available on the site (including those for groceries, clothing, books, restaurants, gas stations, and travel). The PAC will also receive an extra $5 with your first purchase through FlipGive!
Join our team at: https://flipgive.app.link/teams/join?joincode=SXLMCJ
MABEL'S LABELS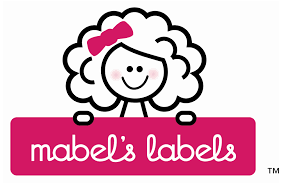 The PAC receives 20% of all sales on Mabel's Labels. 
Go to: http://campaigns.mabelslabels.ca  and type in "Roberts Annex PAC"
Thank you again for your continued support!