Laurier e-News - April 17, 2020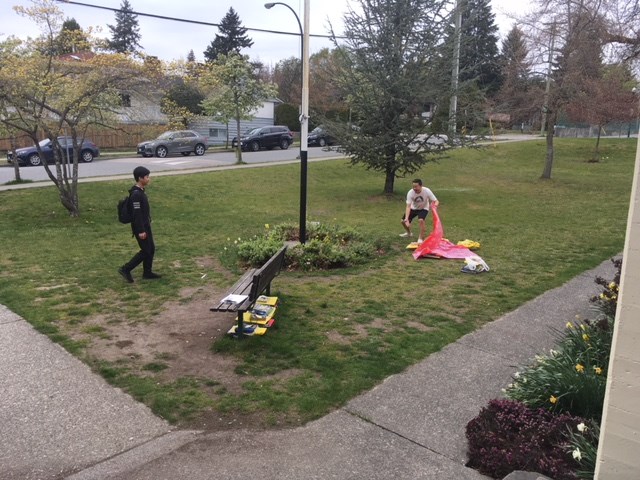 Dear Laurier Community,
As we are ending the third week of our remote learning, I wish you all a restful weekend. I hope we all have a chance to shift from the virtual world and enjoy the beauty of our surroundings in these wonderful Spring season!
 In the last three weeks, our focus has been on Health and Safety for everyone in our community, connection and communication with our students and families and the ongoing learning of our students. These goals will continue as we move forward in this new journey.
 Remote Learning happens when students and school staff cannot meet in a traditional classroom setting and are separated by distance, as we are currently experiencing. Our staff members have been in touch with you through different modes of communication. Our teachers will continue to share with you the learning plans for each week and interact with their students in a variety of ways through their learning platforms, video chats, recorded videos, phone calls and emails.
We appreciate your support very much, as we know that many of you are working from home and helping your children with their school work at the same time. Our school staff is very aware of and understanding of the current circumstances and the time and effort each family is committing to assist our students with the required work. When teaching and learning from distance, it is very important that our staff members are able to connect and communicate with you regularly. We would appreciate that their emails, phone calls and other modes of communication are responded to in a timely fashion, so that they can plan their students' personalized learning accordingly.
I would like to remind everyone to visit our District Website with the latest information on Covid-19 and continuity of learning:  https://www.vsb.bc.ca/lord-kitchener/page/11761 .
As we are ending another week in our last term of the school year, I wish you all health and happiness. I know that our school and parent community are the source of hope, determination and resilience for our students, as so beautifully described below:
"We are the silver lining in any and every dark cloud we could ever find.
There is no need to go looking for the light when you bring it with you."
~ Tyler Knott Gregson
As always if you have any questions, please do not hesitate to contact me.
Warm regards,
Armin Samiei
Principal