More than a job – a place that keeps you young: Michael Lemaire on working as Head Custodian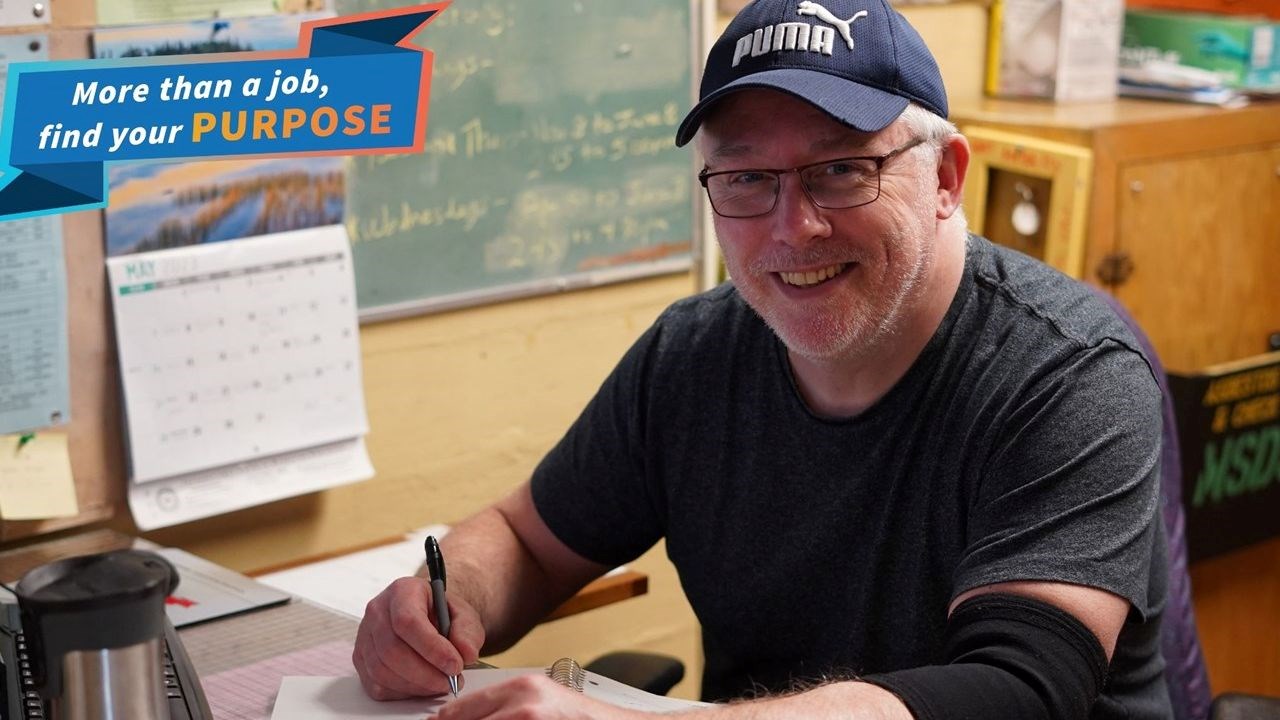 At General Brock Elementary School, Michael Lemaire is responsible for opening the school each day and ensuring it is ready, clean, and safe for staff and students. A fifth-class power engineer, he has been a Head Custodian for 14 of the 23 year's he's been with VSB.
"It's probably the best job I've ever had," he says. "The main thing for me is that the VSB lets us do our jobs. They're great that way. We have autonomy, and that's the way it's been for my entire career. And if I need them, they're there for me. It's great to be recognized for being responsible and for knowing what you're doing. They have confidence in me."
Michael's workday usually begins at 6:30 a.m., when he turns on the lights, gets everything going, and makes sure the boilers and handling units are working properly ahead of the 7:00 a.m. school opening. During the day, there are custodial duties to handle, such as cleaning and keeping up the school, and taking care of any small repairs. He'll check the grounds for garbage and other objects that may pose a danger to students and staff, and later in the morning he'll set up the lunch tables in two rooms.
"In this position, we also have to have some proficiency in electrical, carpentry and plumbing so we can handle smaller jobs, though we leave the bigger jobs to our skilled tradespeople," Michael says. "We also need to trouble shoot and diagnose issues in the HVAC system to ensure it functions properly."
He also enjoys interacting with staff and students.
"I've always loved kids, so being in a school, you also have the opportunity to meet so many from different backgrounds," he says. "You can be having an off day and one of the students in kindergarten or Grades 1 or 2 will come up and tell you all about something exciting — just being the way they are — and it just brightens your day. It really does keep you young."
In his spare time, he is a serious scale model builder of planes, ships, and armour kits — like his father and grandfather before him.
"It's an artistic outlet, and the technical aspect allows me to problem-solve," he says. "I'm always making improvements. It's a good way to clear your head."
Explore Custodian and Building Engineer roles at the VSB:
Custodian 5th Class Power Engineer Certificate or Higher (On-Call)
More than a job, find your purpose at the VSB with positions in education, trades, office admin and more. Explore job postings here.