School History
Unlike many of the Vancouver Schools, Grandview was not named after any famous Canadian. It was named for the view obtained from the heights arising on the eastern shores of False Creek. Early surveyors noted what a 'grand view' of the creek and inlet could be obtained from this vantage point.
Grandview Elementary was opened in September 1926 with Mr. H.B. Fitch as its first principal. The new school was made of concrete and frame construction and was of the latest design. VSB architects had made a study of several California schools and had modelled the new school on their findings. Large spacious hallways and stair wells together with well-lighted classrooms were a dominating feature of the school. The building consisted of 12 classrooms, a medical room and a principal's office. A cavernous basement located beneath the central core of the building and almost two stories deep (23 steps down) houses the heating and ventilation systems. It wasn't until 1954 that an auditorium and gymnasium was added which included a kitchen and built-in cafeteria tables and benches.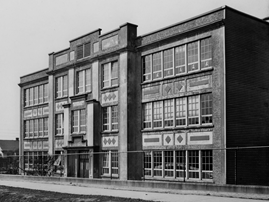 In November 1963, Grandview Annex was added to accommodate pupils from Kindergarten to Grade 3 to help relieve pressure on Laura Secord, Lord Nelson and Grandview Elementary. At the time, the population of the annex (now Queen Victoria Annex) was 260 students, plus 460 from the main school for a total of 720 students.
Until the 1940's, the population of Grandview became quite stable and the Commercial Drive business area became well established. Many immigrant families began to move into the area. Dominant among them were Italian, Portuguese and German.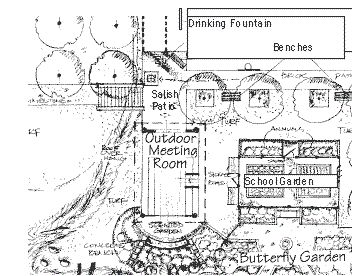 In early June 1991, a potlatch was held at the school gymnasium to honour the addition of the Indigenous name "¿uuqinak'uuh" (pronounced oo-keen-a-coo), a Nuu-chah-nulth word meaning literally "grand view".
Currently, Grandview/¿uuqinak'uuh has 8 divisions from Kindergarten to Grade 7 and a school population of around 140 students.