Our Schools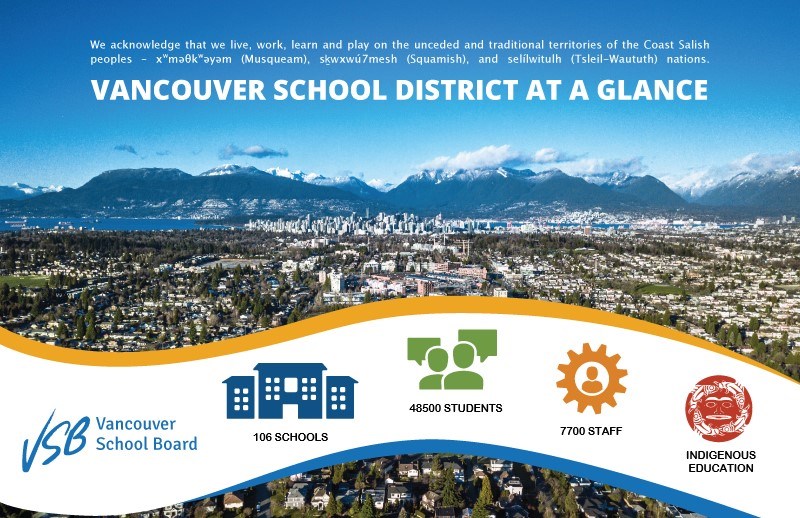 The Vancouver School District is among the most diverse public school systems in Canada with an annual enrolment of approximately 48,500 students in Kindergarten to grade 12. In addition, the Vancouver School District provides educational programs and services to full-time Adult Education students.
The Vancouver School Board has 18 secondary schools and 89 elementary schools. VSB elementary and secondary schools follow the linear system.
It is our collective responsibility as a school district to ensure the highest quality of learning experiences for all students, with a focus on student engagement, learning and development in a safe, inclusive environment.
The VSB offers a great variety of educational programs to students in a number of elementary, secondary, and adult settings. In addition, summer school is available to VSB students.
Elementary School – Kindergarten to grade 7. This includes students from ages 5 to 12. *Note: It is Vancouver School Board policy that international students under the age of 13 must live with a parent or immediate family member.*
Secondary or High School – grades 8 to 12. This includes students from ages 13 to 17.
Adult Education – upgrading and completion of grade ten to grade twelve graduation requirements. Students in adult education are generally 18 years of age and older. Often students attend adult schools when they still have a few courses to complete and are too old to take them in a secondary school.