Recognizing the value of every learner: Professional development with Jo Chrona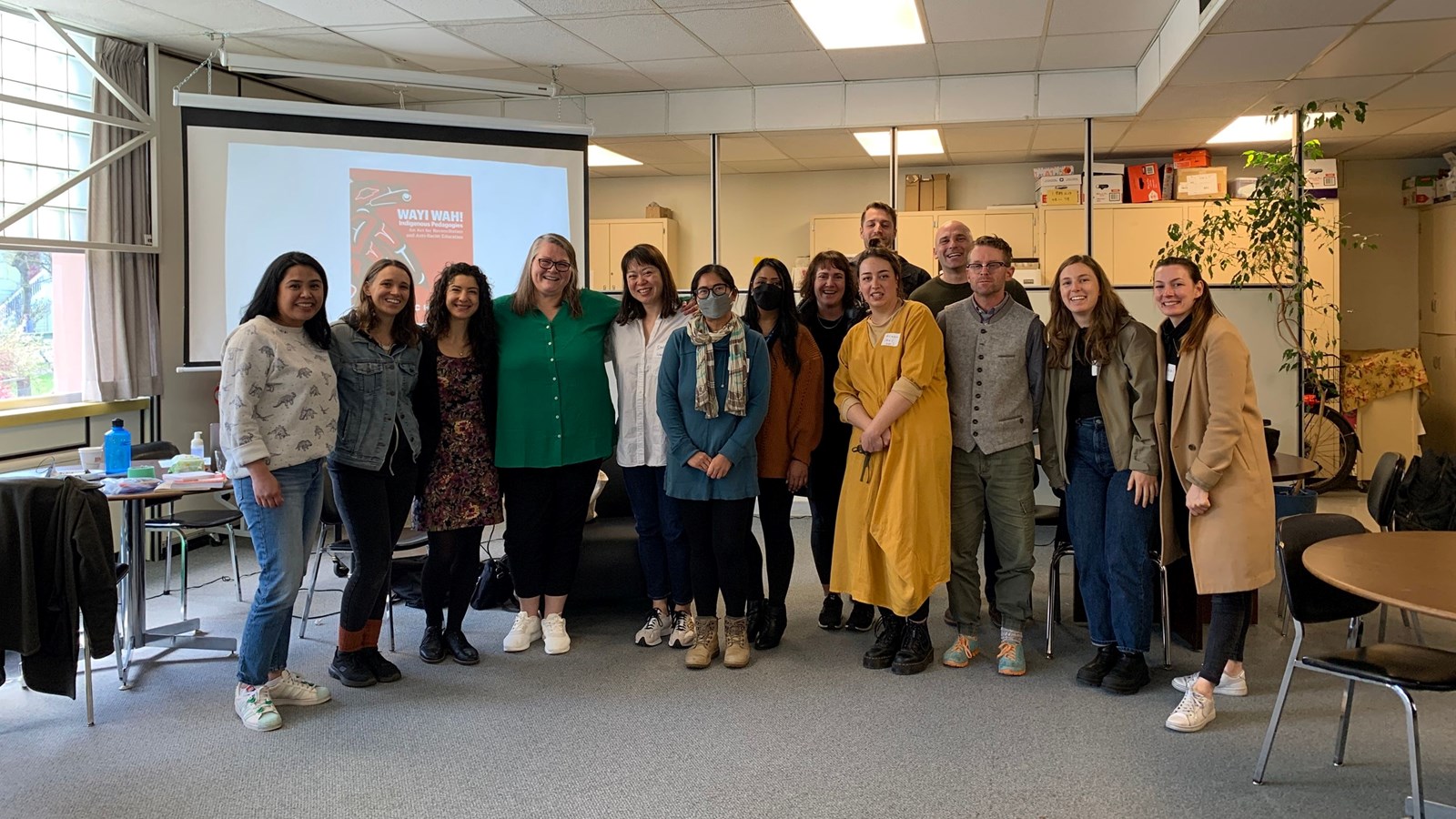 At a recent professional development day, VSB educators were given the opportunity to meet with author, Jo Chrona to discuss how learning from her book, Wayi Wah! Indigenous Pedagogies could be applied in their schools and classrooms. The workshop was organized and facilitated by District Resource Teacher, for Diversity and Anti-Racism, Nassim Elbardouh.
In the book, Chrona who is a member of the Kitsumkalum First Nation and who also has European heritage, offers personal anecdotes from her experiences working in education as well as suggestions for non-Indigenous educators on how to further reconciliation and anti-racism work in their school communities.
Many of the participants who attended the session serve as anti-racism leads at their schools and have been part of either the District's Anti-Racism, Equity and Non-Discrimination book club or smaller book clubs in their schools that have been reading Chrona's book.
She states in her book that, "honouring Indigenous-informed pedagogical approaches and creating anti-racist education systems is not accomplished by creating and implementing a lesson plan or reading one book. It happens when we commit to learning and doing differently. It happens when we work together." This is what the book club members and anti-racism leads across the District are trying to do. By engaging in ongoing conversations and learning, educators are better equipped to help their school communities.
Just like in her book, Chrona shared stories from her years in the classroom, but also her time serving as an advisor for the B.C. Ministry of Education and the First Nations Education Steering Committee.
During her workshop, she emphasized the need to invest in relationships and urged educators to do the same. "Data in and of itself doesn't create change. We have to be aware of what is happening to know how to ask questions," she said. Chrona went on to tell the group that truly getting to know students can be the best way to help them succeed. She asked participants to build "high expectation relationships" instead of using "high expectations rhetoric."
For Thomas Hicks, support worker at Florence Nightingale, a key takeaway of the workshop was Chrona's emphasis on building relationships both with students but also colleagues. "I do focus a lot on relationships with students as was described here today, in order to understand the broader context. But I'll also try and have better relationships with staff and colleagues," said Hicks.
Michelle Valdecantos, a teacher librarian who serves as the anti-racism lead at Fleming found the session both personally and professionally meaningful. "As a racialized person, it was really uplifting for me and it didn't make me feel 'other'. The session was with someone I could relate to, it pointed out inconsistencies in my teaching, in my colleagues' teaching, and gave us really practical ways to adjust our processes. Teaching isn't static. It's not always one thing, we're always learning," reflected Valdecantos. "We need to be reflective to know when we've made mistakes in judgement or when we can adjust our teaching to accommodate our students."
At the end of the session, Chrona encouraged educators to keep practicing, keep engaging and keep up this learning because as she put it, "we own our own learning or we own our own ignorance." True to brand, she wrapped up the day with a call to action for VSB educators, "Wayi Wah!" she said to them, which translates to, "let's go; it's time!"