More than a job – a place to grow and watch the future: Eve Gagnon on being Principal of Jules Quesnel Elementary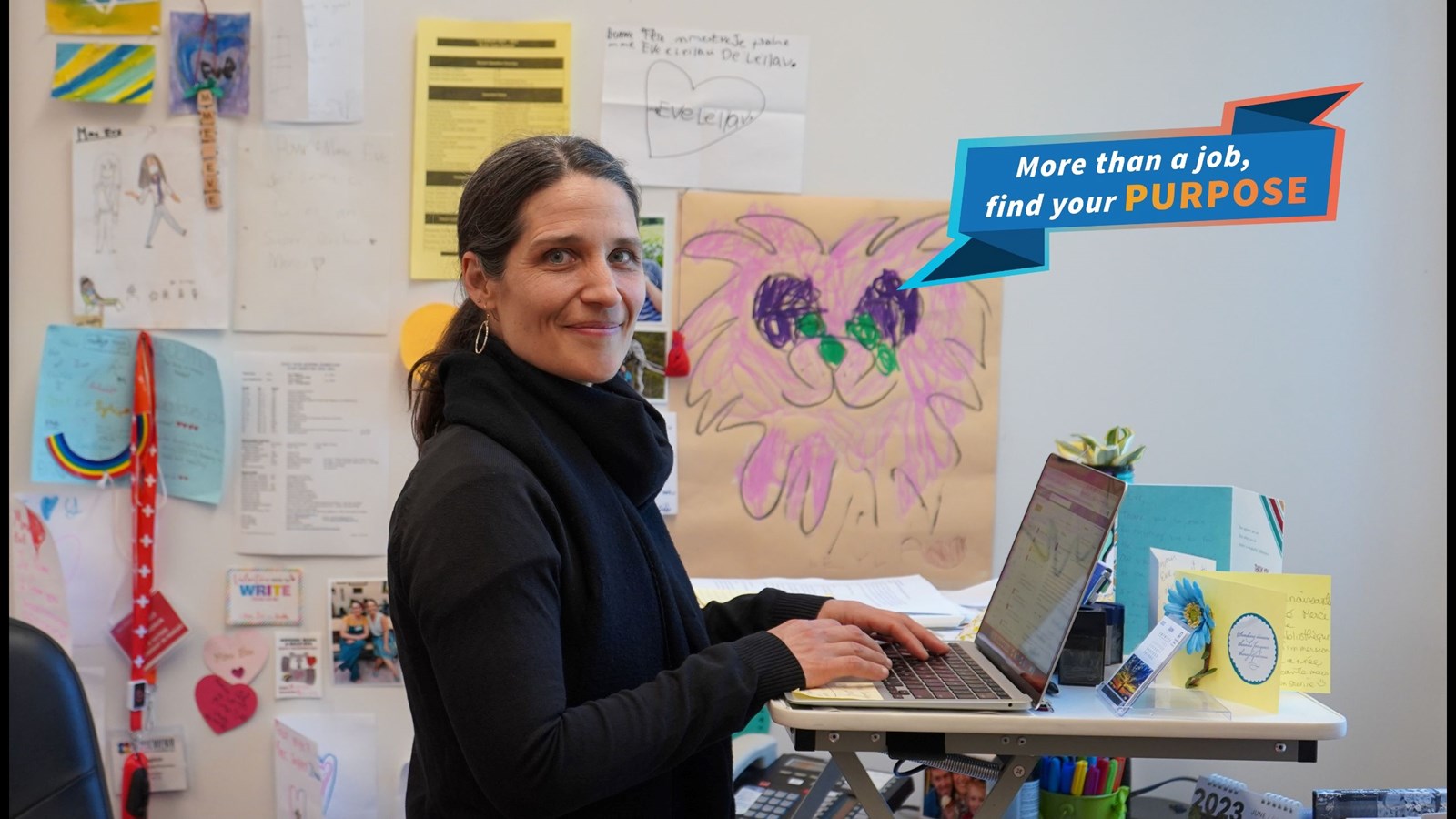 For Eve Gagnon, principal at Jules Quesnel Elementary School, the teaching profession was one she didn't initially intend to pursue.
"My mum was an elementary school teacher, and I tried everything I could to not become a teacher so people couldn't say – 'Oh, just like your mum,'" she says, with a laugh. "But one day, standing outside her class, I heard her teaching and thought, 'she is extraordinary.' I wanted to become an amazing teacher like my mum. That's always been my calling."
Originally from Granby, in Quebec's Eastern Townships, Eve has been with VSB since 2004 – except for a four-year stint teaching in Switzerland. After years of teaching, she was persuaded by some colleagues to consider becoming a school leader after they saw her skills in including other classes in common projects.
Now in her fourth year as principal at single track Jules Quesnel, she is proud of her staff, including about 30 full-time and part-time teachers, supervision aides, student support workers, an office assistant, area counsellor and a speech language pathologist.
"We have a great team of people who are critical thinkers and problem solvers who are very connected with the school," Eve says. "Their hearts are here.
One of the things she loves about her job is that it varies so much from day to day, but there are a few constants. Prior to hopping on her bike and cycling to work, Eve will send a memo to provide updates for staff. Once onsite, she and her vice-principal will set up anything required for a successful school day, including ensuring everything is ready for guest teachers and staff, they know where everything is and they have all they need. Eve also takes the time to go outside and greet and connect with students arriving to school, making sure any latecomers feel welcome – in French, of course!
"A big part of my role is supporting the teachers in any way that I can, so they can support the students," Eve says. "The students are the heart of everything that we do."
One of Eve's favourite things to do is spend part of her day in the classroom seeing what the students are learning and connecting with them, reading to them and helping teachers if needed.
"I love the kids," Eve says. "I love the progress they make and how much they grow. French immersion is a unique dynamic. There's no one teaching material that suits the students because they are all so different. So, there's a lot of creativity needed to support them. I am so proud of what the students are capable of doing."
All things come to an end, and after four years at Jules Quesnel, Eve is changing schools. Starting in September 2023, Eve will be the principal of Selkirk Elementary. Unlike Jules Quesnel, Selkirk is dual track with both English and French programs. She will miss her previous students but is looking forward to starting the next chapter of her journey.
Explore French Immersion roles at the VSB:
French Immersion Teacher - On Call
French Immersion Teacher - Permanent