Carleton Cunningham eNews October 30th, 2022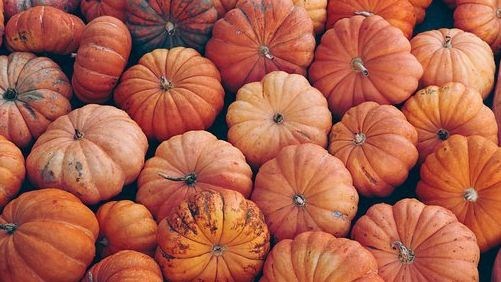 Halloween is tomorrow. Costumes are encouraged, remember to keep all toy weapons at home. We are looking forward to a Spooktacular Day!. A huge thank you to our PAC on Friday for the amazing pumpkin patch in the courtyard. Hopefully everyone had fun carving your pumpkin or making it into something delicious to eat or maybe both!
Remember students go outside rain or shine. The weather is getting colder and wetter as we move into Winter. Please send you child with a change of clothes and appropriate outdoor clothes. If you need help getting outdoor clothes for you child please let me know.
Upcoming Events at the Vancouver Public Library
November 3 - Meet the Author: Jennifer Nielsen
9:30-10:30am AND 10:45-11:45am for All Ages
Public Libraries InterLINK presents Jennifer Nielsen, for a glimpse inside her world, her imagination, and her process from first idea to finished novel.
Livestream links for 9:30am and 10:45am.
November 15 – Meet the Author: Peter Brown
9:30-10:15am AND 10:45-11:30am for All Ages
Public Libraries InterLINK presents Peter Brown, award-winning author and illustrator. Mr. Brown will show how he progressed from being a child who loved to write and draw, to being a professional author and artist. He will talk about his writing process, read his latest book and do a brief drawing demonstration.
Livestream links for 9:30am and 10:45am.
November 17 – Meet the Author: Christian Heidicker
9:30-10:15am AND 10:45-11:30am for All Ages
Public Libraries InterLINK presents Christian McKay Heidicker, author of the middle-grade hit and Newbery Honor-winning Scary Stories for Young Foxes for a creative discussion about his work and life as an artist.
Livestream links for 9:30am and 10:45am.
Vegetable Sales – Thank you to everyone who purchased a vegetable bundle. I will let you know when our pick-up date is. I expect the pick-up sometime in the middle of November.
PAC has opened up the Apple sale again. If you missed the first round, or just need more please use the following link to order farm fresh apple- ambrosias and honeycrisp at: https://fundraising.sunokafruit.com/s/gtcunninghampac - orders accepted until Nov 5th and delivery mid-November.
Winter Bazaar❄⛄❄
Mark your calendar for Wednesday November 23rd from 6pm-8pm. We are inviting people who wish to sell items (crafts, goods - new or used, food items, etc...) to contact the PAC at cunninghampac@gmail.comto arrange to book a table
1 table is $10 or 2 tables for $18
Please book tables by end of day Friday November 4th so that we can plan the event
Each seller keeps their own profit from all sales
Everyone else is welcome to come to the school on the evening of November 23rd and check out what is for sale and make purchases, stroll around and say hello to friends - entry is free and open to all!
Purdy's Chocolate Sale 🍫
- order your Purdy's chocolates at https://fundraising.purdys.com/1221400-96131
- order deadline is November 23rd, order early to avoid being disappointed by items that sell out
- delivery to the school will be on December 8th
- catalogue of items can be found here: https://em.purdys.com/gnf/xmas2022/SFR/Purdys_Seasonal_Fundraising_Catalogue_-_Christmas_2022.pdf
I hope everyone has a wonderful, safe Halloween!
Adrienne Stewardson
Principal