VSB Performing Arts Festival showcases performing arts across the District. Watch video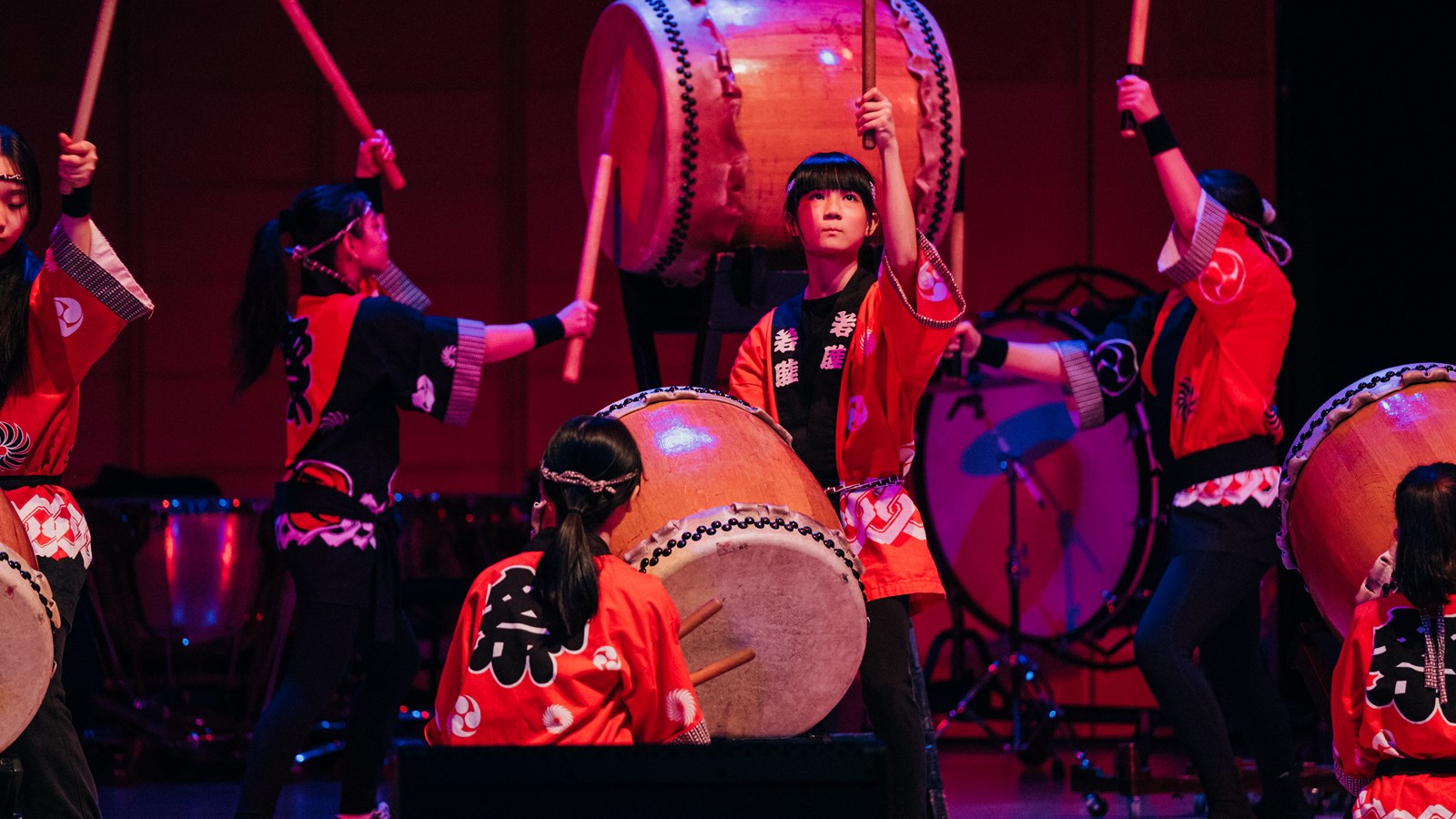 The VSB's inaugural Celebration of Performing Arts Festival was held on May 4, 2023 to showcase the artistic talents of students across the District. The event was produced by Celia Jong, District Arts Coordinator and supported by Jennifer Sorko, Independent Arts Producer. The following guest writer piece was written by Celia Jong.
On May 4th, 2023, we were greeted with sunshine on the day of the inaugural VSB Celebration of Performing Arts Festival. This year we had the opportunity to host eight elementary and five secondary performing arts groups at The Chan Centre for Performing Arts, University of British Columbia.
The festival featured two concert bands, two choirs, two dance groups, a Taiko drumming group, a ukulele group and four orchestras. Student performers were from Shaughnessy Elementary, Nootka Elementary, Tyee Elementary, Laurier Elementary, Waverly Elementary, Cunningham Elementary, Jamieson Elementary, Britannia Secondary, Churchill Secondary, University Hill Secondary, Lord Byng Secondary and Gladstone Secondary.
The stars of the night were the students and teachers who, with unwavering focus and dedicated practice, brought immeasurable joy to the audience. It was an extraordinary evening for families, gathered in the magnificent Chan Shun Concert Hall. Months of learning and practice sessions culminated in this one day, where an excited audience comprised of parents, caregivers, friends, staff, trustees and community partners eagerly awaited the performances. There was a palpable buzz of excitement in the air, particularly since many elementary groups were experiencing the exceptional acoustics of the Chan Centre for the first time.
The festival is an encouragement for schools that have not had the means to perform on a stage of this caliber. The aim was to create an inclusive platform that would be accessible to all schools. Our hope is to establish this festival as a recurring event for VSB elementary schools, with three secondary schools also invited to inspire the younger grades to continue pursuing performing arts into secondary school. It is common for students who engage in artistic endeavours during their time in school to maintain a lifelong connection to creative practices, nurturing their appreciation for arts and culture.
Arts education plays a fundamental role in fostering a holistic school experience. It nurtures creativity, empathy, self-confidence and teamwork. It empowers us to learn in expansive and collaborative ways. It is our hope that the unique mix of music and performing arts at this festival will amplify the arts and encourage learners to participate and engage with it wholeheartedly. The BC curriculum recognizes the importance of arts education, which encompasses music, visual arts, drama, dance and media arts from kindergarten to grade 12. As a comprehensive discipline, arts education incorporates many of the Core Competencies of the BC Curriculum including: critical thinking, communication, personal and social-emotional learning. Numerous studies have demonstrated the positive impact of arts and music education on academic achievement, cognitive development, and community building. Students who immerse themselves in the arts, exhibit heightened concentration, memory retention, and problem-solving abilities. Furthermore, integrating the arts into other subjects, such as math and science, facilitates deeper comprehension of complex concepts. We envision this festival as the first event of many more to come, as we strive to continuously celebrate and amplify the significance of arts education.
View the full performance: