Hot Lunch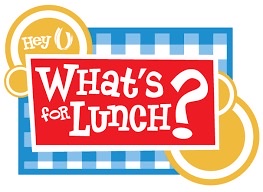 The Hot Lunch program is Osler's most successful fundraising activity. By purchasing
lunches, you are supporting opportunities at Osler. This fundraiser has helped purchase
iPads, laptops, sports equipment, playground equipment, classroom supplies, as well as
subsidized many field trips, Gr. 7 camps, and helped bring extracurricular events such
as The Spooktacular, Pancake breakfast, and Lunar New Year's celebrations.


OPG Hot Lunch Program 2022-2023

Hot Lunch is available 5 times a week!

Bittersweet Kitchen – Monday/Wednesdays/Fridays
https://www.bittersweetkitchen...
· Run by 2 mothers working and living in East Vancouver. They are dedicated
to creating fresh made from scratch foods (with high quality ingredients,
locally sourced & organic whenever possible) in a nut/peanut free kitchen.
All menu items, descriptions, and pricing (taxes are included) are listed in
MunchaLunch.

Ordering is PAC managed through this system. If you need to make any
changes/cancellations, the deadline order time still applies. Only credits
applied to your account (refunds are not issued).

· Deadline to order is every Tuesdays at 11:59pm for the following week's
lunch service.
Fuel Up by Simply Foods – Tuesday/Thursdays
Fuel Up School Lunch Program (simplyfoods.ca)
· Located in Burnaby, this local company services many Lower Mainland
school districts. They offer a Hot or Cold option, baked goods and fruit.
· Order and pay directly through their website and changes/cancellation is 48
hours prior to service date. Please refer or email them directly for any
questions.
· Order lunch through this  (ahotlunch.ca)

Please ensure to pay full amounts upon each checkout or the orders will not be
processed or fulfilled.

Please ensure you provide your child with re-usable cutlery on Hot Lunch Days. The
school will not have cutlery available.
The Grade 7's will volunteer to deliver each assigned bag to appropriate classrooms for
children to receive their lunches and 50% of the hot lunch program funding will go
towards their grad fundraising initiatives.

HOW TO ORDER:
1) Go to the school website: www.munchalunch.com/schools/os...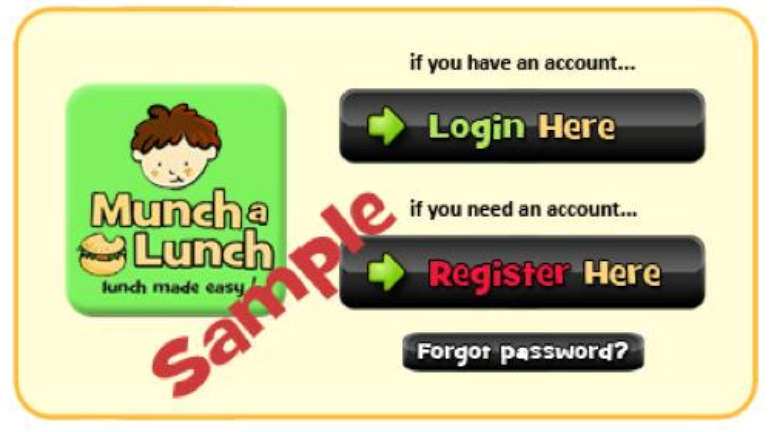 2) You will need to create a new account:
a. Click the "Register Here" button (as shown below) and follow the
steps.
b. If you are changing school, "Login" and select "Transfer School"
3) After adding your child(ren), click the green "Order Lunch!" button to begin
ordering
4) Next time, just click the "Login Here" button to access your account.


MUNCH A LUNCH ORDERING DETAILS:
Online Ordering: MunchaLunch will be accepting orders throughout Term 1, starting
Sept 13th 2022 (for week of Sept 19 lunch service) until December 6th 2022 (for week of
Dec 12 service).
  Term 2 will be available from Dec 12 (for week of Jan 2nd service until
June 20th, 2023 (for week of June 26th service).


If you would like to start receiving lunches on Wednesday, September 21st, 2022 - your
first orders must be in by Tuesday, September 13th by 11:59pm.
After this initial order deadline, 10-day processing period is required. In other words, if
you place an order on September 21st, your child will start receiving lunch as of October
3rd (or the next lunch day), which is 10 days after the original order date.

Payment: select the "PAY NOW" button to pay for your order by Visa, Mastercard,
Amex, and other major credit cards. Please ensure you pay at checkout (or before the
Tuesday deadlines) as orders that have not received payments at time of checkout will
not be prepared or processed.
If you need to make alternate payment options, please e-mail  opghotlunch@gmail.com opghotlunch@gmail.com.

Order Notifications: You will receive a reminder e-mail from MunchaLunch the day
before each hot lunch day to confirm your order.

**If you do not receive an e-mail the day before to confirm your order,
you will not receive a lunch on the following day.**