Fundraisers and Donation

Oliver's Labels offer waterproof and durable name labels that are great for lunch containers, water bottles and pencil cases. They also offer clothing labels, bag tags, wall art and car decals! OPG gets a percentage of proceeds whenever you purchase by clicking here!

Amazon is the world's largest online retailer that sells a large variety of consumer goods, from books and toys to electronics and even groceries! In order for your purchase to count, you must visit Amazon.ca by clicking here Any order made within 24 hours after clicking on the link will be credited to us.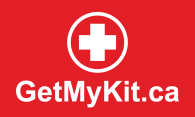 More information coming soon in 2019!