Secord Family Festival
Currently looking for a couple parents to oversea the Festival. Many department coordinators from last year are continuing on and the past Festival Lead Volunteers will share all their knowledge.
Help make Secord Family Festival 2020 happen.

Celebrate the diverse and vibrant Secord community with live music, entertainment, hands-on interactive art, cardboard arcade, bouncy obstacle course, old school sports day games, carnival games with prizes and AMAZING food and drink.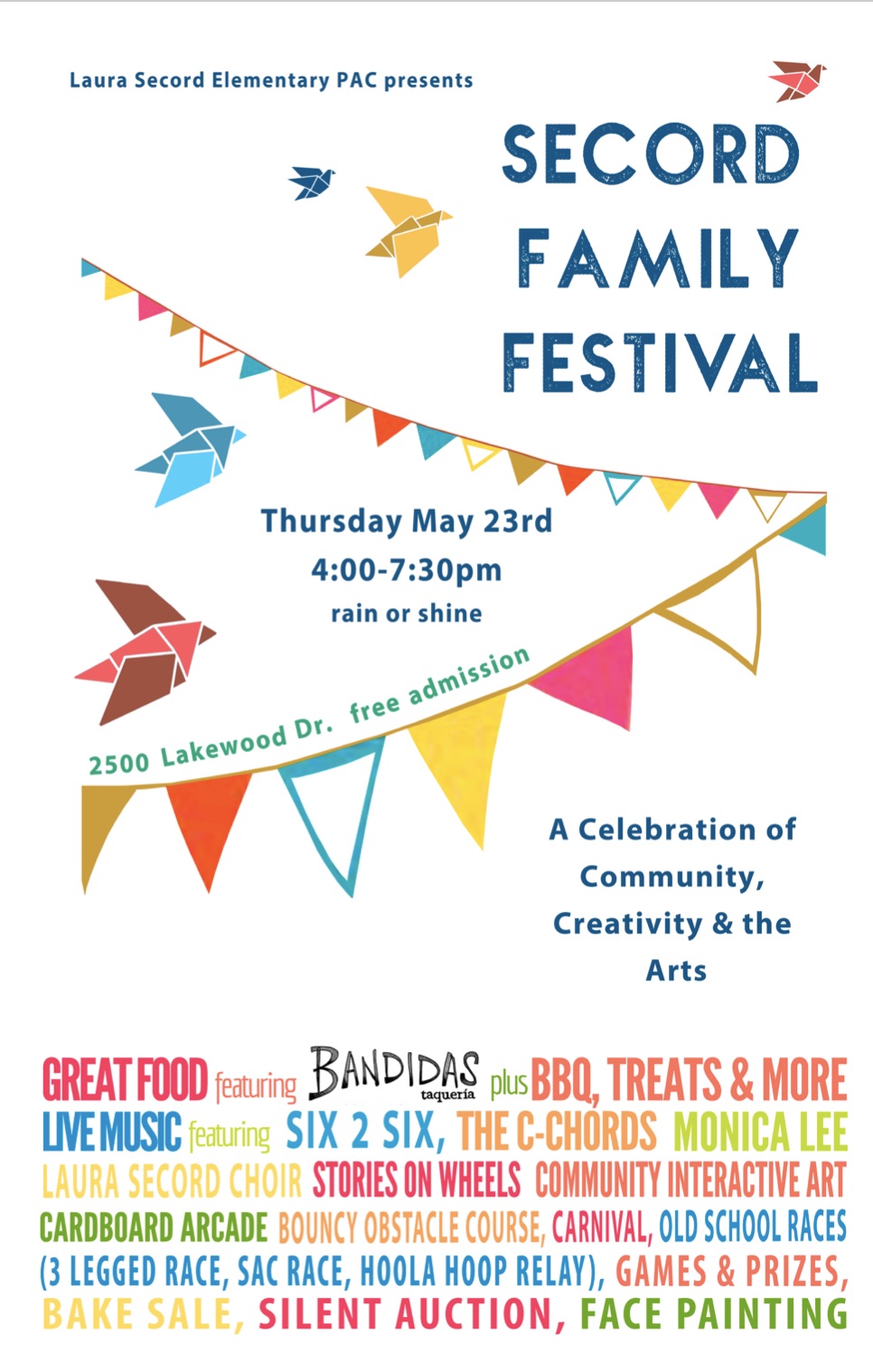 Contact secordpac@gmail.com regarding donations, questions or to volunteer.