About Us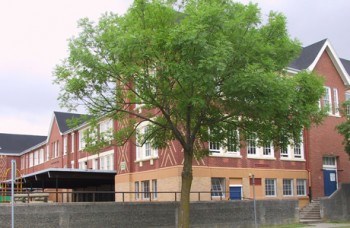 Laura Secord has been serving the needs of its community for over 100 years. It has steadily grown from a one room school house to its present day configuration with a large student population enrolled in three educational programs. The English program and Early French Immersion programs include students from Kindergarten to grade 7. The Late French Immersion program is offered to students in grades 6 and 7. Recently renovated and seismically upgraded, the school has over 600 students in 26 divisions. The facilities provide ample space for a variety of workspaces as well as an upgraded outdoor track, field and play areas.
Many staff members assist in facilitating a robust sports program including cross country, volleyball, and track and field teams throughout the year. All students also engage in physical activity during our weekly Fitness Friday activity time. The school has a strings program for students in grades 4-7 receiving instruction from a qualified teacher one time per week. The use of technology is an important component in many teacher's programs which is facilitated through Smart boards, Ipads, and our computer lab.
The school has an active parent community that works to enhance the educational experience for students through a variety of activities and programs that have included monthly hot lunch, Welcome pot-luck, Halloween pumpkin patch, English and French Movie nights, Holiday sing along, French and English book fairs, Earth Day programming, Soccer tournament, and Carnival. The parents also assist in funding field trips, grade 7 camp, Quebec exchange, special purchases, and in school programs.
Laura Secord works with several partners in the community to support students. The Cedar cottage neighborhood House operates a before and after school care center in the lunchroom of the school. The Community Schools Team from Vancouver Technical Secondary offers regular afterschool programming throughout the year. Chinese language classes are also offered on Fridays when school is in session for an additional fee.
Staff envision success for learning for each student to include:
Well-rounded abilities in all academic, physical and social areas
Students who are well-prepared for their experiences beyond elementary school (high school, post-secondary, work force, etc.)
Effective communication skills
Strong literacy and numeracy skills
A sense of personal safety at school
A sense of connectedness to an adult in the school