A day in the life of a settlement worker in schools: providing assistance with everything life-related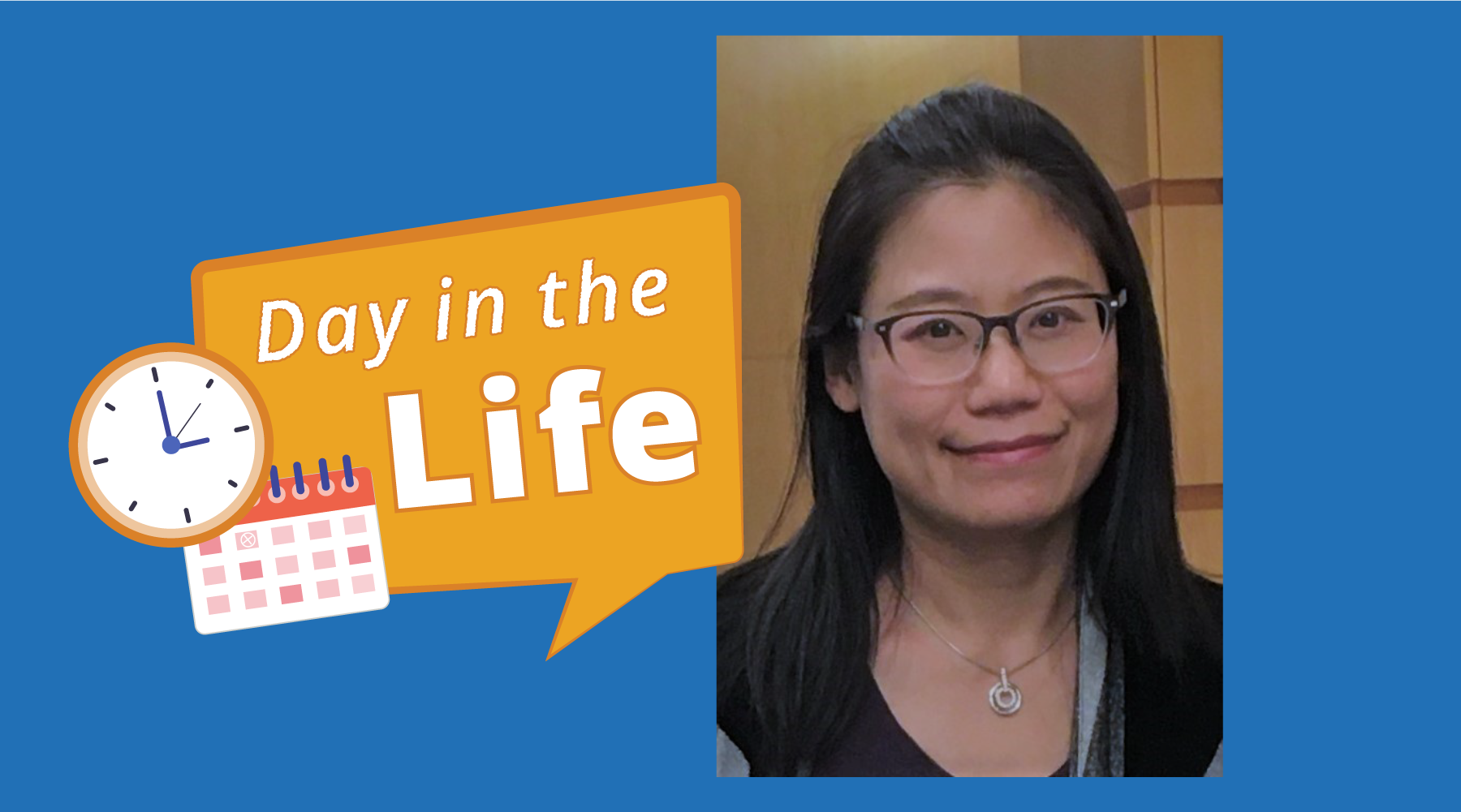 Imagine arriving in Canada as an immigrant or refugee. You have to navigate the various systems like applications for government benefits, where to get a social insurance number, and how to find information about housing.
Josephine Wei is part of a team of settlement workers in schools (SWIS), focused on helping families with nearly every aspect of starting their lives in Vancouver. She works with Chinese families at 18 schools. She is assigned to Churchill, Killarney and Templeton Secondary schools, and to all their neighbouring elementary schools.
Morning
On a typical morning, Wei follows up on lots of emails that have come from families overnight. She says teachers or administrators may also contact her if they think a family may benefit from resources, like parenting courses. But, Wei explains, most requests come from families themselves. "Because when we first do intake, we are their first point of contact, so most of the time when they need help, they will call us directly," Wei adds. Some of the community partners Wei connects families with provide children and teens with mentors, and provide leadership programs, educational activities and nutritious meals to vulnerable students. Others are immigration services, women's support groups, and associations that assist children with diverse learning needs. "These families are going through a lot. Outside of school hours, one of our jobs is to connect them with other agencies, so they can get support when we are not working," she says.
Data entry also takes up a significant amount of time. Wei notes the Settlement Workers in Schools program is federally funded and all tasks must be recorded.
Lunchtime
Before the COVID-19 pandemic, Wei and her colleagues ran youth welcome circles for new students in secondary schools. Students' activities at the circles may focus on unfamiliar aspects of Canadian culture. She also met with students who dropped into her office.
The youth welcome circles are occurring virtually during the pandemic. Wei notes since lunchtime is now flex time for secondary students, she runs her circle in the late afternoon so they can participate regardless of their school schedule.
Afternoon
Prior to the pandemic, Wei would meet and do intake assessments of families at the Newcomer Welcome Centre two days a week. Wei also delivered presentations on the school system and answered parents' questions. She helped families fill out forms and provided translation in Cantonese and Mandarin.
During the pandemic, if families need assistance face-to-face, the appointments occur in large rooms at the Newcomer Welcome Centre so physical distance is maintained.
Evening
Wei and her colleagues arrange parenting workshops and information sessions that run in the evenings. A workshop may focus on learning English, BC graduation requirements, or how to read a BC Hydro bill. "We are trying to empower the parents to make them feel that they can integrate, they can live here and call this home," she explains. Some workshops run in multiple languages to ensure parents understand the information. Many run virtually during the COVID-19 pandemic.
Wei is very happy with her job. "When you can see the families are really settling down, they are grateful, they have the power to move on, it is very rewarding to see students being successful and parents being successful," she shares.
Learn more about the Newcomer Welcome Centre and how the District supports newcomers to Canada.