A day in the life of a multicultural liaison worker: Building bridges between new families and schools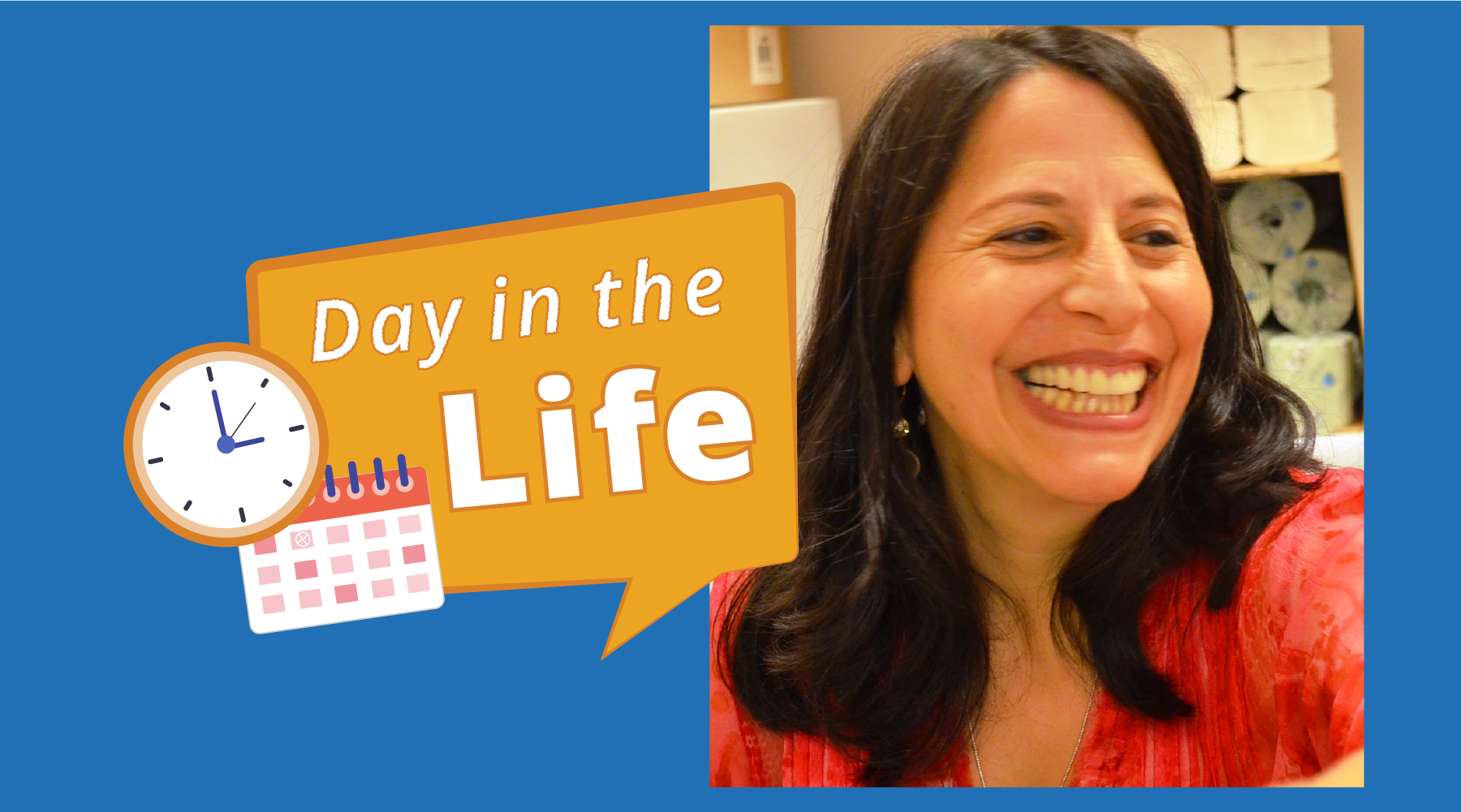 Starting a new school can be daunting enough, never mind starting a whole new life, in a new country and a new language, all during a pandemic. Claudia Sandoval and a team of 22 other multicultural liaison workers are dedicated to making that transition as smooth and welcoming as possible for new students and their families.
Sandoval is one of two multicultural liaison workers supporting Spanish-speaking students in the Vancouver School District. Based at Killarney Secondary, she supports nine secondary schools and all the neighbouring elementary schools. Before the COVID-19 pandemic, she was on the road a lot between schools, but is now primarily at Killarney Secondary as she continues to support students and families remotely. She describes multicultural liaison workers as 'bridges' between schools and families, particularly when the language and culture of Canada are new.
"Canadian culture is very different from Latin American culture, so there are some big gaps," Sandoval says. "The issues I support schools and families with are for example, about learning, homework, English Language Learner support, special needs. We support families when they're registering for school and also when the children start at schools," Sandoval says. She adds before the pandemic, she accompanied families that did not speak English and helped them fill out forms. She does not accompany families now – that work is done online or over the phone.
Morning
Sandoval largely spends mornings checking emails, answering calls, and relaying messages from schools to families – and from families back to schools. Before the pandemic, she drove to schools and communicated in-person with counsellors or students. These conversations are now happening virtually or over the phone. "We help families understand how the school system works and how students can graduate," Sandoval explains.
She adds advocating for families is another part of the job, particularly when families are struggling with poverty. This can mean working to have them exempt from paying school fees until they are in a more stable financial position. She also supports students with mental health concerns and refers them to counsellors or Vancouver Coastal Health. She may also work with the Ministry of Children and Family Development if there are challenges within a family.
Lunchtime
One highlight of the lunch period before the pandemic was a lunch club once or twice a week where students new to the school gathered in Sandoval's office, ate pizza, and made connections. While the lunch club cannot happen the same way, Sandoval says students still come by, wave through her office door and talk from a distance.
Afternoon
Communication with teachers, counsellors and families takes up a significant amount of time during the afternoon. Sandoval notes this September and even into October, she spent lots of time explaining the new secondary quarterly schedule to families who were not only adapting to changes due to COVID-19, but to the school system as a whole.
After School
"We had a program that was face-to-face pre-pandemic with a clinical counsellor, and all the newcomer, Spanish-speaking kids would gather once a week," Sandoval explains. "They would do art or music or sports – whatever the group decided, they would do. And kids loved it." She adds many of those students are now friends and support one another. She was present every few sessions as extra support.
This week, a new virtual group will start that brings Latin-American secondary students from all over the District together with the same clinical counsellor where they can talk about their experiences and receive support during these times, as students can feel isolated.
Sandoval interprets at parent-teacher conferences, at goal-setting meetings, and at Individual Education Plan meetings.
Sandoval's passion is supporting newcomer students, helping them to adapt to their new life, and for secondary students to graduate. "When kids manage to make all the efforts and then they manage to graduate, that makes me so happy," Sandoval says.
Learn more about the Newcomer Welcome Centre and how the District supports newcomers to Canada.