Ultimate 2018-2019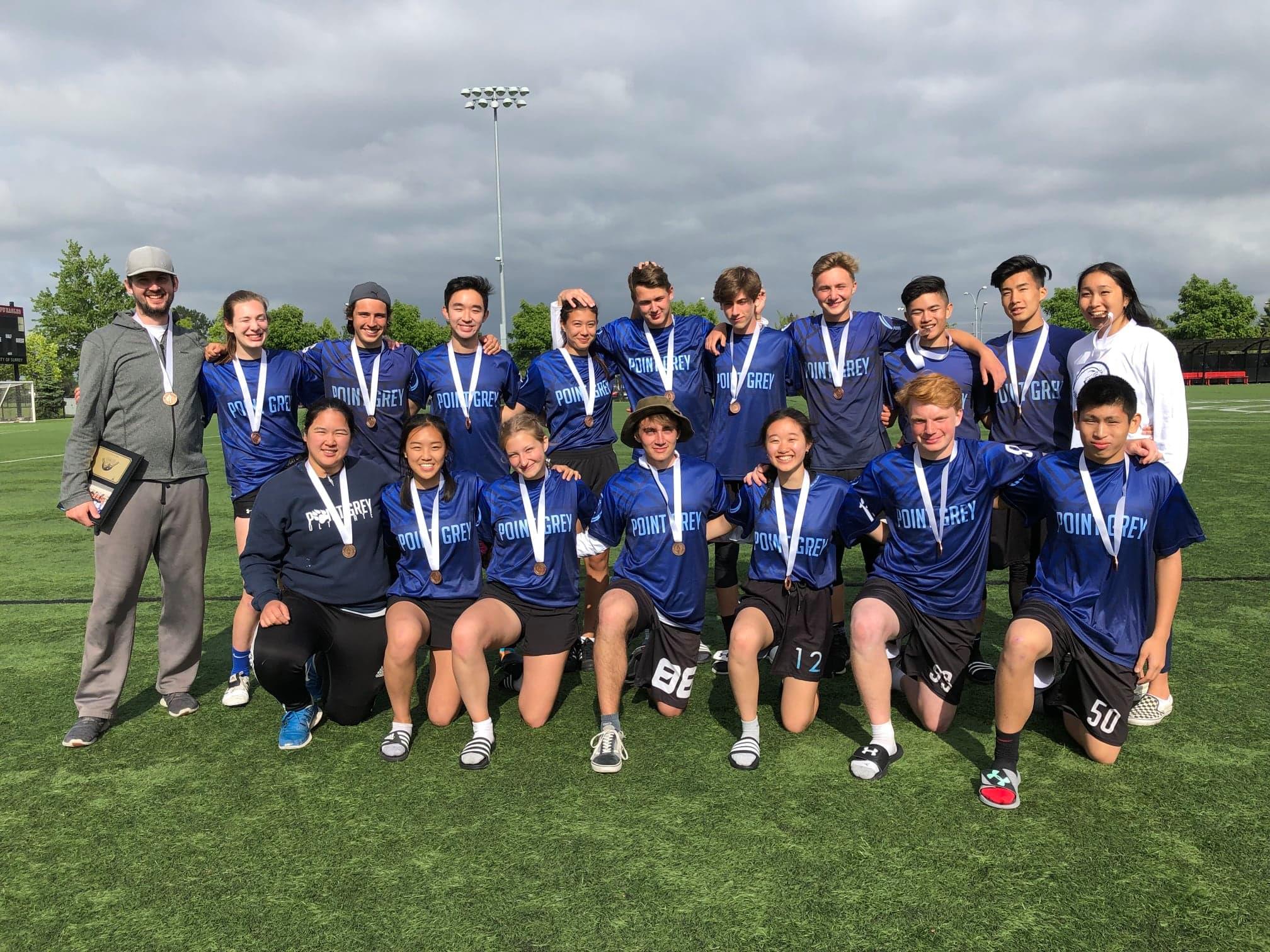 Senior A Results 
Point Grey's Senior A team had an amazing season this year placing third in the City and then, in a huge upset, beat the #1 seed of the Lower Mainland tournament.  Fueled on adrenaline, the 9th seeded Hounds dominated the game the whole way ending with a convincing 12 - 6 victory over hosts Burnaby North.  Their second game was much closer, but they managed to stay 2 points ahead of Saint George's/York House.  And after beating Steveston-London in their final game of the day, the Hounds secured first place in their pool which earned them an automatic advancement to the Provincials where they were seeded 3rd. 
Windy, cold and then wet, the senior Hounds played three amazing games in the quarter finals of the Provincial Tournament at Newton Athletic Park.  They began the morning successfully beating Sutherland 8-7 but then narrowly missed a win against Stratford Hall with a score of 9-10.  With a decisive 10-8 win against Eric Hamber, the Senior Hounds brought home bronze medals!  Showing true determination and commitment, this very talented team represented our school with pride and sportsmanship and should be commended for their accomplishments.  The team would like to thank coaches David Stelck and Emily Lim for being there every step of the way.
Special acknowledgements also go to the following graduating students of this team for all of their dedication, enthusiasm and hard work in Point Grey's Ultimate program over the past five years.  They will be truly missed. 
Ethan Benson
Pia Flores
Alexa Gogoescu
Hannah Jeong
Brandon Krezeski
Justin Lui
Justin Luna
Jack McColl
Helena Qi
Jason Yuen