Technology Studies
Welcome to Technology Education!
We Make Stuff…We Go Places And Do Stuff!
In Technical Studies, the emphasis is on project work, and students are expected to participate in the design and manufacturing of a variety of projects and processes. There is a theory component to all technical courses.  Shop safety is important in all technical areas and students will be tested on safety in all courses.
 The areas of Technology Education study offered at Hamber include:
Wood Work
Skills Exploration (Carpentry& Pluming)
Electronics & Robotics
Jewellery & Metal Work
Drafting & Design 
Technology Course Flow Chart: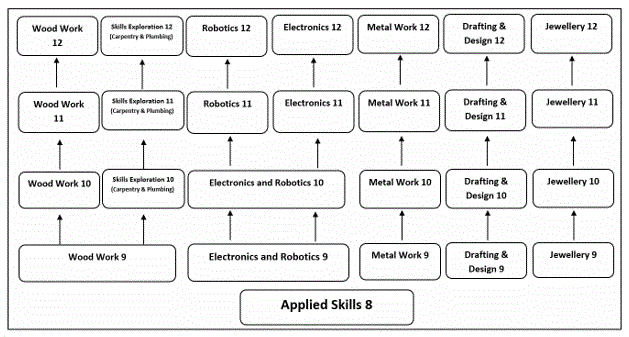 In addition to these areas of studies, the Technology Education sub-department promotes advanced skill development through the participation in Skills Canada competitions in Electronics and Robotics, Drafting and Design. 
Teachers
                                    Ms. H. Wong                       hhwong@vsb.bc.ca
                                    Ms. B. Yu                               byu@vsb.bc.ca
                                    Ms. S. Labrie                       smlabrie@vsb.bc.ca 
Please visit Ms. Labrie's website to find course syllabuses, grading information, resources, and tutorials: www.msslabrie.weebly.com