Building literacy and confidence: How the VSB's Rec & Read program transforms young learners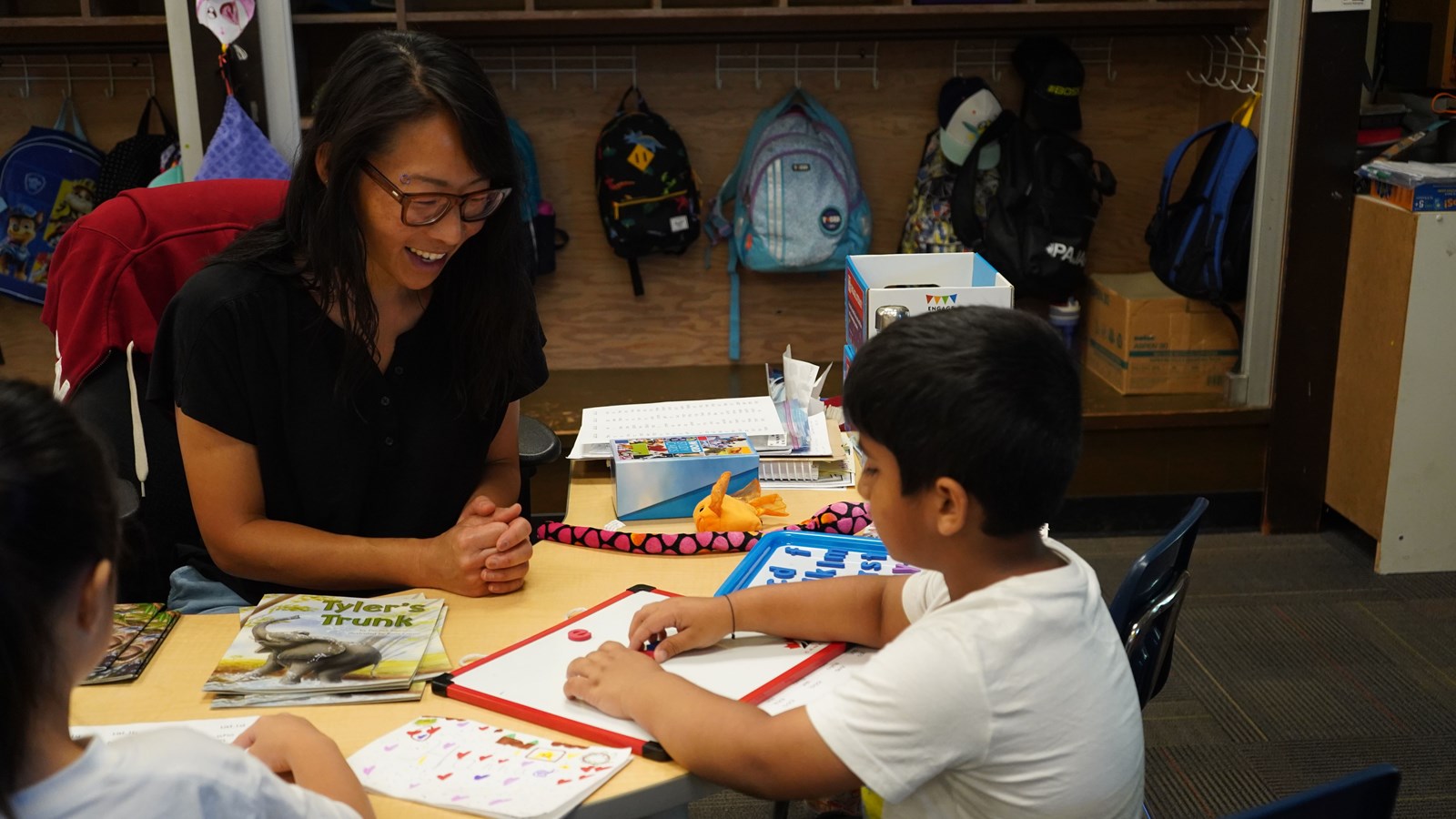 As a teacher, Terrie Low noticed Hanna's challenges with recalling letter sounds at the beginning of the school year. With limited opportunities to practice English at home, Hanna's reading skills were not at the level they should be. Recognizing the need for intervention, Terrie referred her to Rec & Read, a partnership program organized by the community schools coordinators at the Vancouver School Board (VSB).
During this summer program, Grade 1 students transitioning to Grade 2 receive targeted support to improve their literacy skills. The program is available at eight sites throughout the District, including Thunderbird Elementary.
With the three-week program now complete, the progress Hanna made was evident to her teacher and the entire Rec & Read team. "This summer, her reading abilities shot up by two or three levels," Terrie said. "Yesterday, we were reading together, and she was the only student who was able to say 'activities,' which is a big word."
Rec & Read's success can be attributed to its innovative approach of integrating literacy with recreational activities. Each morning, students participate in rotating literacy stations, guided by teachers with support from high school youth leaders, and then storytime with the whole class. Activities at the stations range from creating unique stories with loose parts to experimenting with word combinations using letter magnets.
Just like the literacy component, the recreation activities in the afternoon are not the same every day. On some days, the kids enjoy arts and crafts, and on other days, they go on a trip to the public library. On the second last day of the program at Thunderbird, students participated in a fun activity making slime and played games in the gymnasium.
"The recreation piece is important for the kids because they're learning so much in the morning. Incorporating playtime into their day provides a much-needed break for their developing minds," said Ivy Chan, who is a program leader at the nearby community centre, which coordinates the recreation component for the Thunderbird site.
The dedication of the teachers and youth leaders, as well as support from the community schools coordinators, puts these young learners on a pathway to success as they transition to Grade 2 this September. In the journey of students like Hanna, the Rec & Read program is building not only their literacy skills, but also a love for learning that extends far beyond the summer months.
For more information about this and other programs, visit community school teams.