Recognizing Elementary School Volunteer Coaches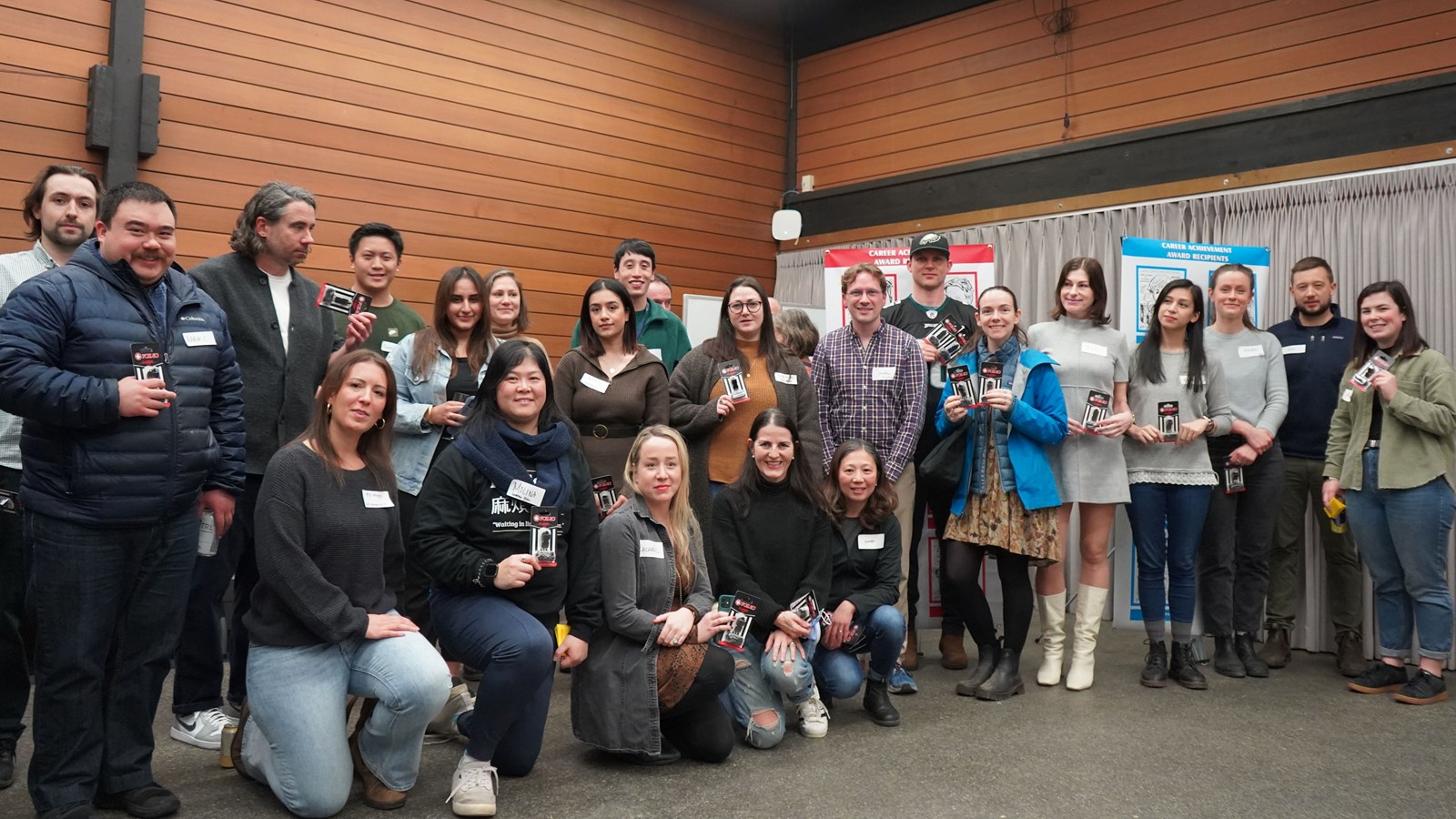 After three years of hiatus, elementary school coaches from across the District were finally able to gather and celebrate at the Annual Elementary School Coaches Recognition Awards — held at the VanDusen Botanical Garden on Friday, January 27.
The Vancouver Elementary Physical Activity Association (VEPPA) welcomed 10 new recipients to the 'blue sweater club', which is awarded to coaches with more than 20 years of service. As veteran coaches formed a line to collect their blue sweaters, they were easy to quip about the memorable moments they had while coaching. Some remarked about what led them to start coaching:
"I was just hanging out and Bob Baldwin (a famous coach in the VSB circle) said to me. 'Grab a whistle. I need a ref.' That was the greatest compliment I had!" She never looked back.
"I love the smiles on the kids' faces."
"Track and field is very diverse and inclusive. For me, what touches me the most are not the winners, but really I think it's the kids who can barely run and still persevere to join the next year. It's so wonderful."
Many remarks were met with knowing acknowledgements and laughter realizing that elementary students have a completely different perspectives on things:
"I was coaching a basketball and a little girl was crying and crying on the floor. I actually had to take her off the court and ask what's wrong. She said, 'Someone stole the basketball from me!' "
"I have a similar story about basketball, except that a student was upset because she was being followed! Clearly, I haven't reviewed what defense was!"
A large part of the night was dedicated to recognizing Career Achievement Recipients. In addition to those who have received 20 years of recognition, four outstanding coaches were awarded the Career Achievement Award. Not only have these coaches contributed to at least two decades of service, their dedication made a significant difference to their community.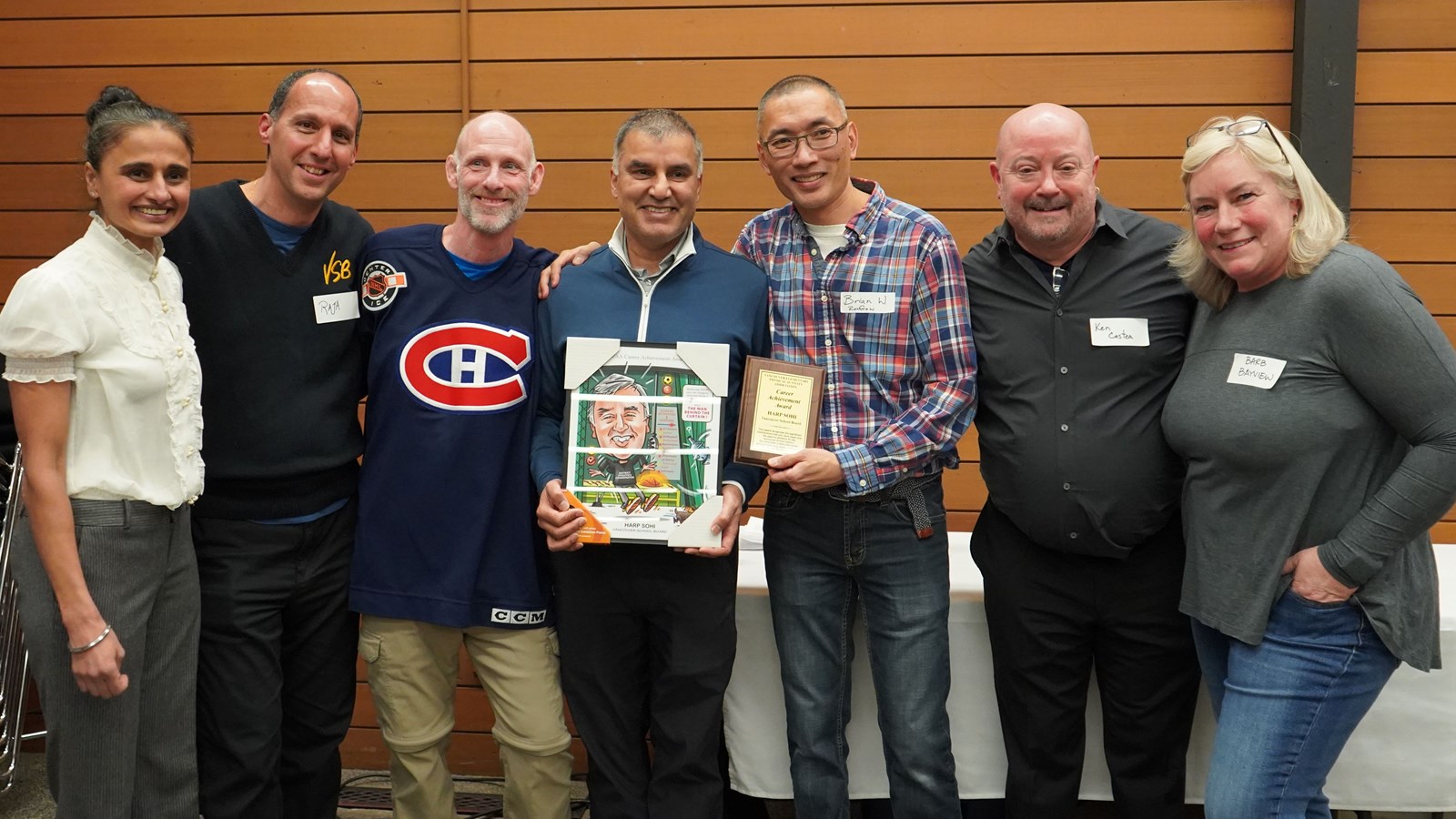 Elementary school coach recipients celebrating years of service
The recipients are:
Carla Pace, teacher at Shaughnessy Elementary
Harjinder Sandhu, principal at Henderson Elementary
Ken Costea, teacher at Thunderbird Elementary
Harp Sohi, Athletics Co-ordinator at the Vancouver School Board.
Every recipient was met with fanfare and gave heartfelt speeches. Thank you for all that you do. Check out this video to hear about the many reasons why elementary school teachers choose to coach: