Library / Learning Commons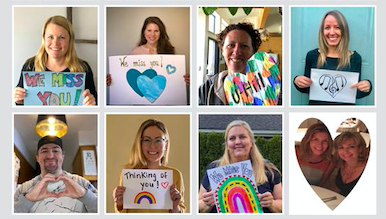 Hello UHill Community, 
I hope this message finds you all well and adjusting to teaching and learning from home. Typically I am front and center every morning for those of you that come into the library before school. We are all missing seeing each other to say hello, share a laugh and get ready for the day of learning ahead. Please know that I am working everyday to support our teachers, staff and parents in getting more comfortable with the programs and platforms classrooms are using to support students. 
Here are a few digital resources made available by the VSB. 

For databases https://awesome-table.com/-M3h653ogr4sJ5RyoHq4/view

For TEAMS https://vsbworld.sharepoint.com/sites/TeamsLearningResources

I am trying to keep it simple with the amount of resources I provide as teachers and parents are finding lots of amazing sites and activities online. Please feel free to share. Or please feel free to reach out individually for help in finding specific resources, perhaps for ideas around inquiry projects, communicating student learning or applied design and technology.
I have also posted the guides I've made for VSB Databases, Office 365 and Password Reset.
VSB Databases.pdf  Office 365 Guide.pdf  Password Reset (1).pdf

I hope you are able to find some comfort in a few routines throughout your day that help in finding some normalcy during this time. I make my bed every morning, get ready as if going into school and enjoy playing a record while I have breakfast. 
Continue to stay safe, be responsible when it comes to social distancing and don't forget to find small joys in your day. 
I look forward to sharing more messages and resources. Keep an eye out for some fun content coming soon!
Stay well, 
Jorden - Your TL
jcovert@vsb.bc.ca