Congratulations to this year's VSB Support Workers Recognition Scholarship recipients!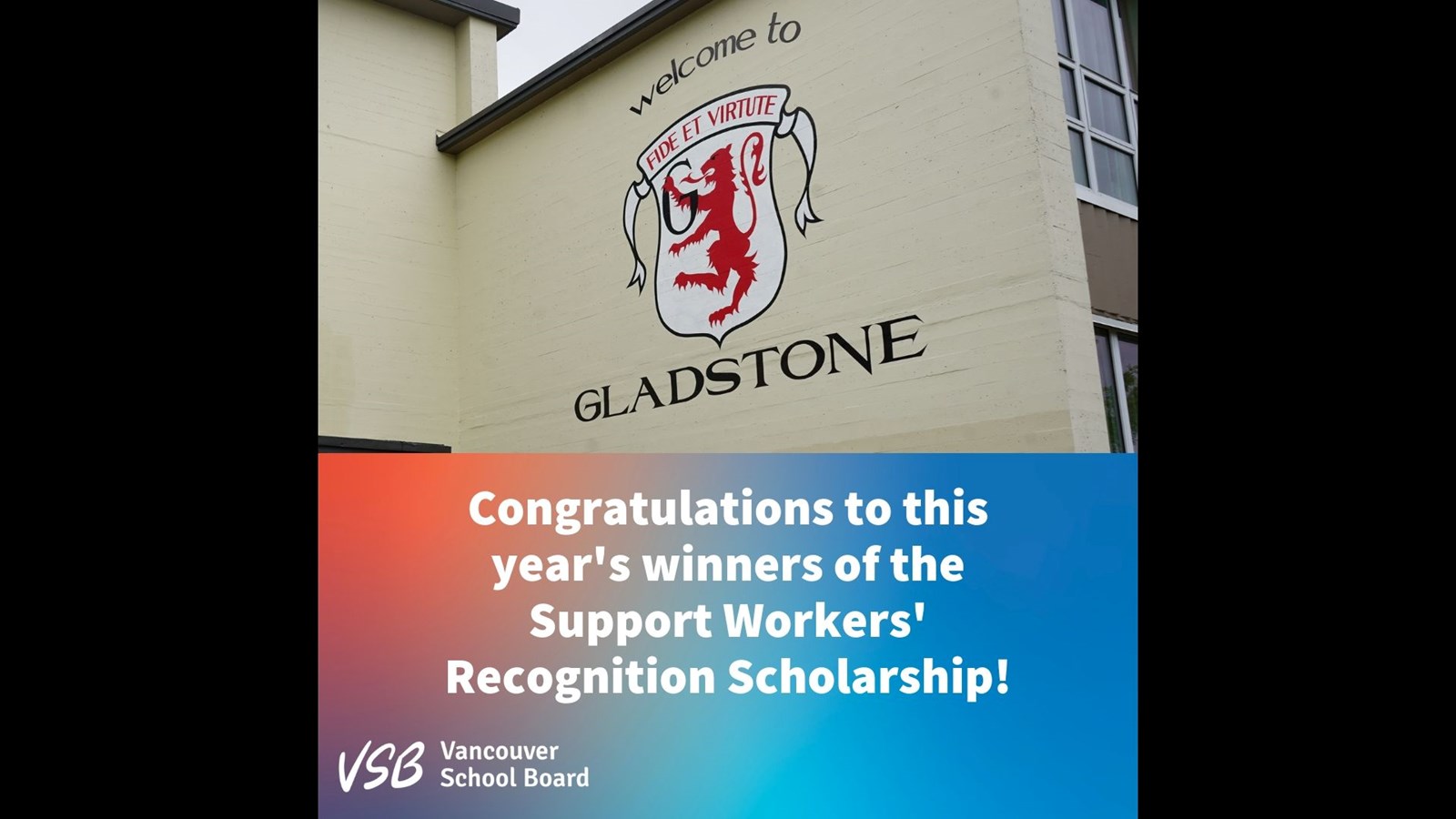 Summer is a time for students, staff and families to take a break, reflect and recharge after a busy school year. Over the last few weeks, we've celebrating many outstanding achievements by students and staff throughout the Vancouver School District. From scholarship winners to award, and recognitions – many have gone above and beyond this past school year! Today, we highlight two recipients awarded VSB's $2,500 Support Workers' Recognition Scholarship:
The Support Workers' Recognition Scholarship is awarded to two students who best exemplify and demonstrate the beneficial influence of support workers. This scholarship was established in 2018 to recognize the hard work and positive impact of the District's many support staff. The scholarship provides students with $2,500 to support their post-secondary educational pursuits.
Alberta Crysler-Hill, Grade 12 graduate from Gladstone Secondary, was one of two recipients of this year's Support Workers' Recognition Scholarship. Crysler-Hill credits Indigenous Educator Pat Forrest with enriching her school experience as an Indigenous student. Forrest worked to empower Indigenous students and to make Gladstone a safe and welcoming space. This included delivering land acknowledgements, sponsoring a Bannock club and creating a sacred room.
"Whenever I enter the sacred room, I immediately feel comfortable and safe," Crysler-Hill writes. "Without Pat, I truly believe I would not be the person I am today." That includes being passionate about Indigenous rights. Crysler-Hill will be pursuing a career in Indigenous Rights Law.
Sierra Mevrita is another recipient of this year's Support Workers Recognition Award. She graduated from Vancouver Alternate Secondary School. Mevrita credits support workers throughout her education career for helping her succeed in her academic goals.
Congratulations to this year's VSB Support Workers Recognition Scholarship winners Alberta and Sierra! We wish you the very best as you continue with your education journeys.
There are more than 2,000 people working in support staffing roles throughout the District. Their hard work and positive support help students succeed and achieve their goals.