Nch'ú7mut: Vancouver Technical Entrance Carving Ceremony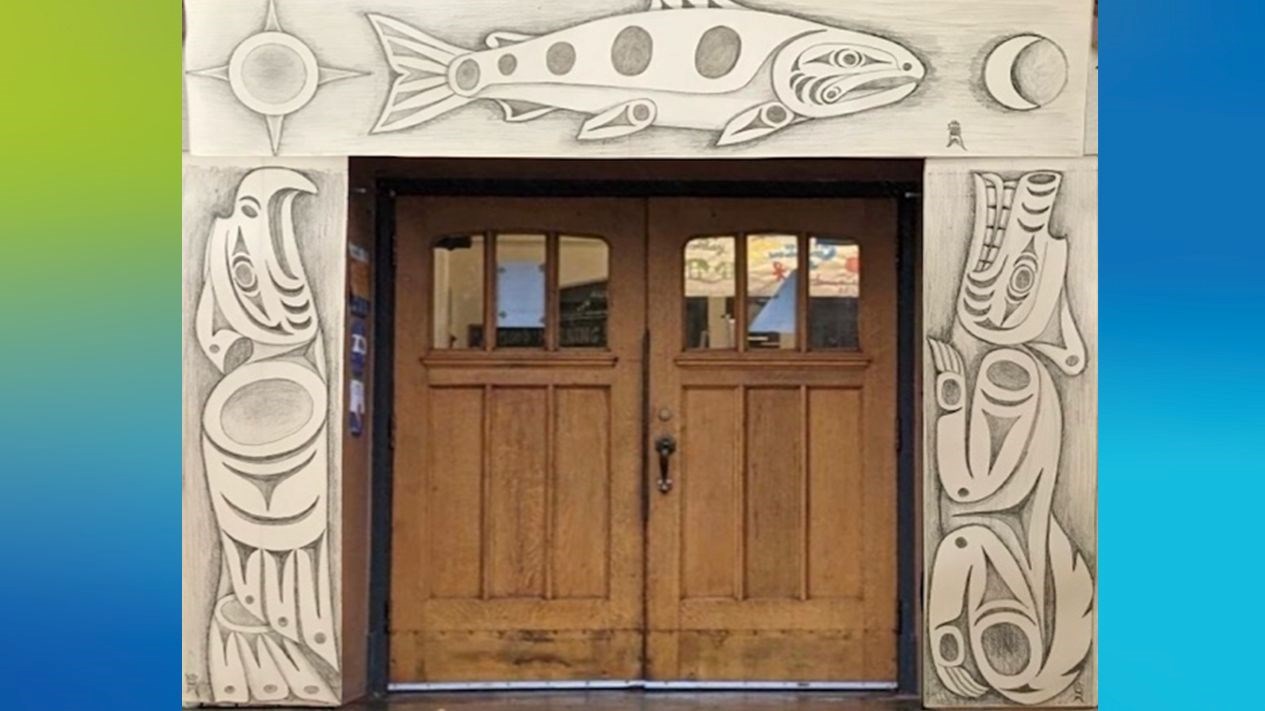 On Wednesday, September 27th, Vancouver Technical Secondary School will be unveiling artwork created by Xwalacktun (Rick Harry), from the Squamish and Kwakwak'wakw nations. His art is in the Coast Salish style. The artwork, carved throughout the 2022/2023 school year and completed in the spring, will be installed in the front entrance of the school prior to the unveiling event.
Xwalacktun carved a Salmon, a Thunderbird, and a Wolf. Each animal holds significance in the local nations' histories.
As a host family, Van Tech is following the local nations' protocols of witnessing and oral traditions of sharing with others what is being witnessed. We are inviting representatives from the Musqueam, Squamish and Tseil-Waututh nations, along with dignitaries from within the district and community, to witness this great event. Students and staff will gather in front of the school to witness the ceremony or watch a live stream of the event from their learning space.
Thank you to the Parent Advisory Council and all other organizations for your continued support in bringing our community together through various projects. Your support in Indigenizing and creating space for all our students to engage in local Indigenous cultures is extremely appreciated. We look forward to your continued support and working with you to bring our school community together with projects like this. It helps us to do the important work.
Parents and caregivers of Van Tech students are invited to join us at the front entrance to witness the ceremony. Plan to arrive at 1:15 for a 1:30 start and come dressed for the weather. Please note that we have standing room only and that the ceremony will take approximately 90 minutes. In the case of inclement weather, the event will be live streamed in the school auditorium which can be accessed by the Penticton Street entrance. If you would like to join the event remotely you can connect using your computer, mobile app or room device: Click here to join the event
To learn more about Xwalacktun you can view this video created by former Van Tech student, Josh Mercado: Nch'u7 | The Story of Xwalacktun