A Day in the Life of a student in Career Education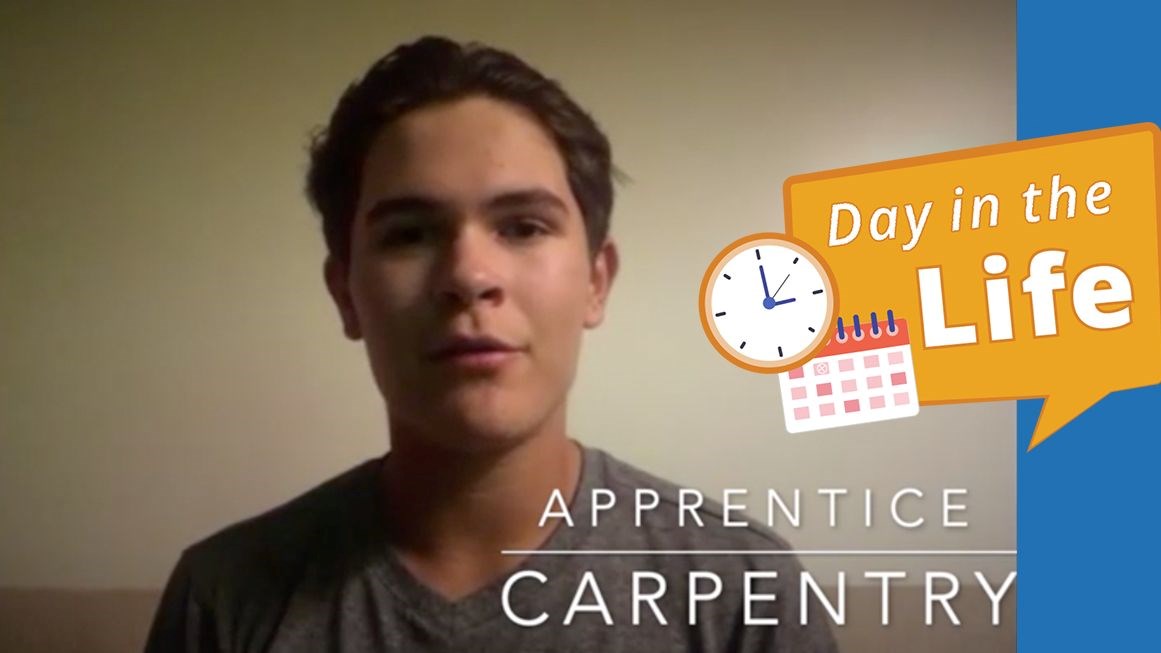 A carpentry apprentice working to get a head start on his career
The Vancouver School District's Career Programs allow students to get a head start on their career while they are still in high school. Through special partnerships with post-secondary institutions, students can explore career training in skilled trades, health care or technology sectors.
Christopher Howse is a Grade 12 student at Vancouver Technical Secondary with a passion for skiing, baseball and working in carpentry through the District's Career Programs. Howse started working toward his four-year apprenticeship at Ventana Construction, a construction company that completes residential, commercial and institutional projects throughout the Lower Mainland.
Howse discovered the carpentry apprenticeship program through the support of his counsellor at Vancouver Technical Secondary. "Being a carpentry apprentice through the District's Career Programs is really nice because you have people who are helping you in every way you need to continue working towards your goals," Howse shares.
Morning
Howse's day usually starts quite early. At 6:30 am, he makes his lunch, grabs a coffee and hops on the bus to get to work at Ventana Construction. Once he arrives at work, he fills out his health and safety forms as a daily check-in and starts his work for the day.
Workday
"A typical day for me on the job usually starts with a site clean-up," Howse explains. "I also get to work on building guard rails or helping a higher-level carpenter with something – it really just depends on the day," he adds.
Howse's work is quite physically demanding but is also very rewarding. "The great thing about working as an apprentice is that I know all of this will pay off because the work goes towards credits for my high school graduation," he explains. "What's also great is that I can do this while getting a paycheque," he adds.
Evening
When the clock rolls around to 5:00 pm, Howse helps the crew lock up the shop and heads home for the evening. Howse ends his day with getting some homework done and playing video games to unwind.
For his future goals, Howse is excited about completing his Level 1 Carpentry Apprenticeship, which will eventually lead to his Red Seal Certificate to become a carpenter.
"The great thing about learning a skill [like carpentry] is that even in five years you discover you don't want to do it anymore, you can move on, start working or go to college," he explains. "But you will still always have that skill in your back pocket."
Find out more about the Vancouver School District's Career Programs at: