Class of 2023 - VSB students on school, graduation, and looking ahead.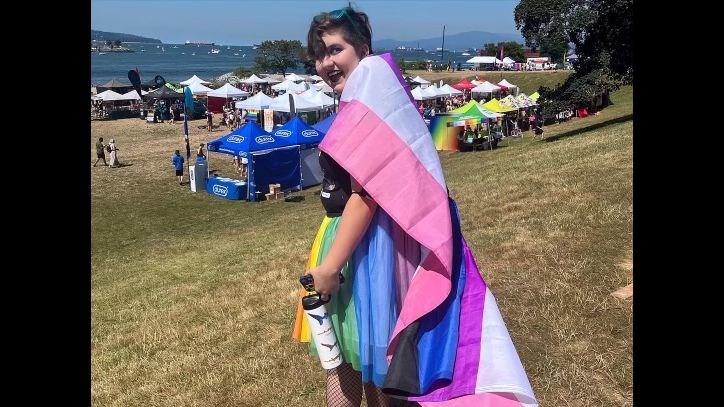 Thursday, June 29, 2023, was the last day of school. For hundreds of Vancouver School District graduates, it was also the end of their K-12 education and the beginning of the next chapter in their lives.
Three students from the VSB, Paige Cheng, Nik De Leon and Kento Otobe offer their perspectives on their school experience, thoughts on graduating, and hopes for the future. Cheng and De Leon were recently featured in a Vancouver Sun article, about how their generation, Gen Z, differ from older generations.
"We'll be ok in the future" – VSB graduates on crises, careers, and continuing to change.
All three students were heavily involved in their school communities and credit their teachers and administrators for helping them achieve their goals. As well as studying, they've spent much of the past year applying and planning their post-secondary moves. They each acknowledge the many challenges that await them and their peers. They hope to be the ones to help find solutions to the issues facing their generation.
Otobe says that housing and affordability is a large issue facing his generation. That is part of the reason he is interested in Urban Planning and other social sciences. De Leon recognizes the healthcare crisis in the province, as well as the struggles of those from diverse backgrounds, and that inspired them to pursue nursing. Cheng is passionate about mentoring young females just as she was mentored. She hopes to be an advocate for women, youth, and other equity-deserving communities.
Their concerns and goals have been influenced by their time in VSB elementary and secondary schools.
"A little sentimental about graduating, but I'm also happy at the same time" - Britannia graduate Paige Cheng on school and what's ahead.
Cheng grew up in Vancouver and was involved in activities like volleyball, student council, the Leo Club, and more. Through her school experience, she was inspired to mentor and empower other young females through the non-profit, Girls Who Leap.
"I've learned how to become more assertive, and really speak my truth and find my value in what I'm doing. And now I'm able to do that for the younger girls," Cheng says. "Mentorship, leadership, and empowering women and youth in what they really want to do and understanding that taking up space is important for them."
Cheng has mixed emotions about graduating but is still looking forward to her future. She received the Veazey Scholarship to study business at UBC but is not sure what her final career goal will be.
"I really like having that connection with people and being able to maintain a very meaningful relationship with somebody. I find that's a really big value of mine so working with youth and in the non-profit sector could really fulfill my values and my priorities," she says.
"This year's theme was all about self- and community-healing" - Kitsilano Secondary graduate Nik De Leon on learning, growing, and the future.
Before moving to Vancouver, De Leon lived in Ontario and Boston. Upon arriving to the city, they quickly got involved in their school community. They helped organize the Diversity, Equity and Inclusion (DEI) Youth Conference and was a member of the school's Pride Club.
"It's really helped me grow in the way of learning more about myself in gender and sexuality…to see all these new perspectives," De Leon says. "But it also gave an opportunity to learn new leadership skills, communications skills and how to organize a huge group of people."
When asked why Nik felt the need to get involved in Pride and DEI causes at their school, De Leon, who is omnisexual, gender fluid and Jewish says, "It affects me in my day-to-day life. What I wear and how I dress is affecting how people treat me. I can't avoid it, I can't escape these parts of my identity that are still not really accepted."
For De Leon, it's the desire to make the world a better place and help others that has prompted a drive to pursue a career in healthcare.
"I'll be going to the University of Fraser Valley and will be doing their Bachelor's in Nursing program," De Leon says. "I'm looking to do ER nursing or working in the emergency room. Probably leaning more towards pediatrics. I've always really liked working with kids. As for the emergency room, I kind of like being in the excitement."
"Very strange feeling to go from a structured environment out into the world" - Churchill graduate Kento Otobe on ending school and starting adulthood.
At Churchill, Otobe founded the Japanese Culture Ambassador's Club, was the editor of the Yearbook Team, and was part of the school's Dragon Boat team. Though he is a bit nervous about all the options ahead of him, Otobe is planning to attend UBC in the Faculty of Arts.
"I love telling people what I love, so I am definitely considering a career in education," he says. "The three big subjects that I'm considering to be majors are Urban Studies, Political Science, and History."
All three students enjoyed their time at Vancouver schools and are looking forward to their post-secondary pursuits. While each may face challenges ahead, their solutions-oriented mindsets will no doubt propel them to great heights.