Drama
The Drama program at Magee is lively, vibrant and always busy.  Students start in Drama 8, learning the basics of theatre through games, scenes and working in groups.  In Drama 9, students continue to hone their skills, adding improvisation, stage fighting and scene building.  In Drama 10, students have the chance to work with scripts and longer scenes.  In the senior years, students can audition for Mainstage - an intense theatre course that is responsible for putting on the musical every year.  Students can also take Acting 11/12 to continue to work on their skills.
The Drama program also runs Players - an extra-curricular option for students in the junior grades.  Students can be involved as directors, actors, technical operators or stage hands.  
 Our next performances:
Rock of Ages                              May 2/3, 9/10, 7:00 pm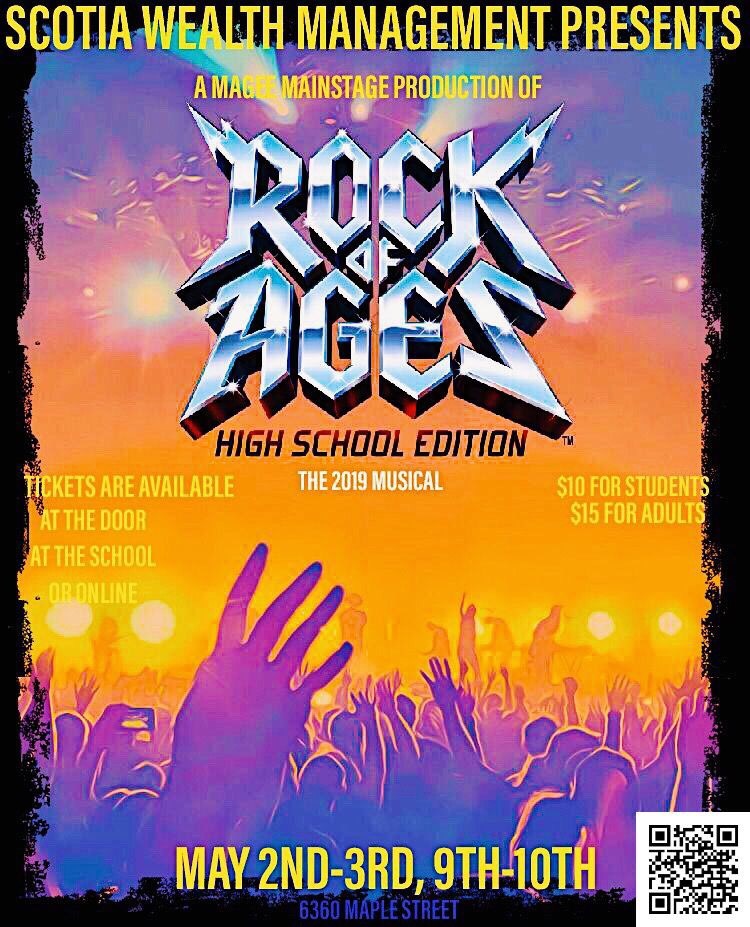 Ms. Byrne and Mr. Waterman are excited to welcome you to the Drama program.
For further information, you may reach them at mbyrne@vsb.bc.ca and mwaterman@vsb.bc.ca