Reading Resources
​​​​​​​​​​​​​​​​​​​​​How to Care for Your Books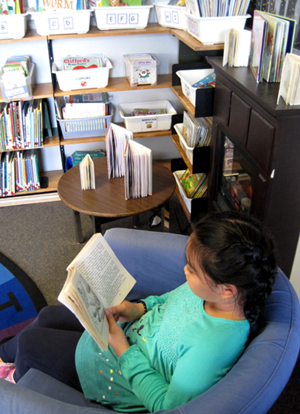 How to keep your books safe at school and home:
Keep library books in a safe spot in your home
Wash your hands before reading or touching books
Don't eat or drink near library books
Turn pages carefully
Keep pets away from books
Keep books away from younger brothers and sisters who might scribble in, or tear books
Carry your library books in your book bag
Keep your books dry
Use a bookmark
Write on your calendar when books are due
Return your books before the due date
How to Take Care of Library Books A YouTube video about how to take care of your library books.
How to Care for a Library BookA wikiHow article about how to properly care for library books.
Finding Books to Read
If you can't find the book you're looking for at the school library, you can try searching for it at your local public libraries!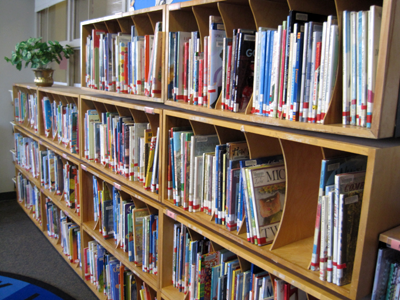 ​E-Books

International Children's Digital Library
Watch read-along videos based on popular children's books, and read non-fiction books about the same topics!
Audiobooks for children, updated weekly.
The list of the VSB digital book and video databases. May require Tecumseh login.
Book Lists
A database of recommended books for young readers. Choose between 0-8 years old, 9-12 years old, or teen books. Includes reviews and brief descriptions of each item. Requires Tecumseh login.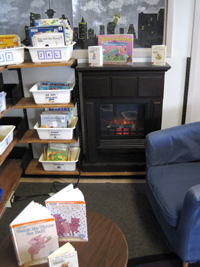 A suggested list of books that boy readers might enjoy. Arranged by subject, and including some discussion about how some boys are falling behind in literacy.
A blog by a teacher-librarian that reviews children's and young adult books. Good to get some ideas for different books to read.
The list of books that are winners of Red Cedar Awards that we have in the Tecumseh Library.
Some activities and games that can help you find interesting books for your grade level. Take quizzes about the books you've read in order to get points! Requires creation of an account.
Reading Help
Games and resources for learning to read. Phonics, read-alongs, all sorted by skills.
A good reading resource that pairs fun video storybooks with related nonfiction eBooks. Requires Tecumseh login.
Wordsnaps – a game from CBC where you can exercise your vocabulary!