Favourite Monthly Recipe
Mmmmm... This month's scrumptious recipe is....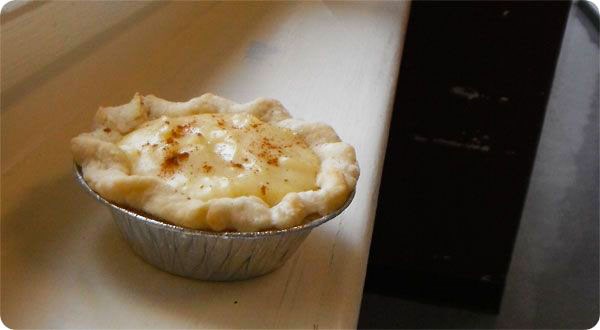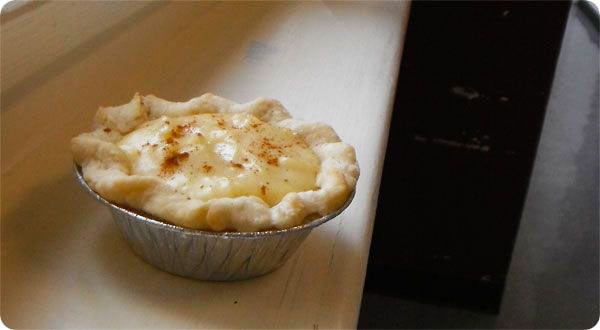 Dr. Schofield's Traditional South African Melkert
(makes a 11' 9" inch pie or 2 small pies)
Pastry
250mL all purpose flour
1mL salt
75mL shortening
45-60mL chilled water
1) Preheat oven to 225°C. 2) In a medium bowl, sift together flour and salt. 3) Using a pastry blender, cut in the shortening until it resembles oatmeal. 4) Gradually add water, stirring lightly with a fork, until flour forms a ball and cleans the sides of the bowl. 5) (Cut dough in half if making 2 small pies) Roll out dough into circles slightly larger than an inverted pan. 6) Gently ease into pie pan. 7) Trim edges 1cm over edge of pan. Fold and flute edges. 8) Poke bottom and sides with a fork. Don't poke through the dough! 9) Bake for 10-12 minutes until golden brown.
Filling
25mL flour
10mL cornstarch
60mL sugar
200mL milk
1 egg
15mL margarine
3mL vanilla
3mL cinnamon
1) In top of a double boiler, combine flour, sugar, cornstarch and stir. Mix well.
2) Add a small amount of milk and stir well.
3) Add remaining milk and cook until thick, stirring constantly over boiling water.
4) In a large custard cup, beat egg.
5) Add a small amount of hot mixture into beaten egg yolk and stir to blend.
6) Add yolk mixture to remaining hot mixture and stir until well blended.
7) Return to heat and cook one minute more: stirring constantly.
8) Remove from heat and ass margarine and vanilla.
9) Pour cooked cooled filling unto pie shell and sprinkle with cinnamon.
10) Bake for 5-ish minutes until lightly brown.
Enjoy!