Grade 6/7 Virtual Information Night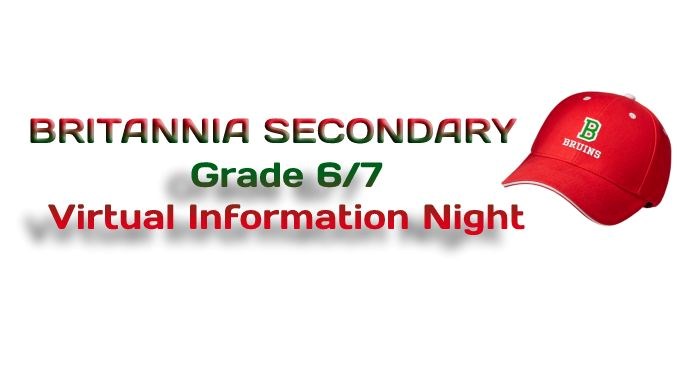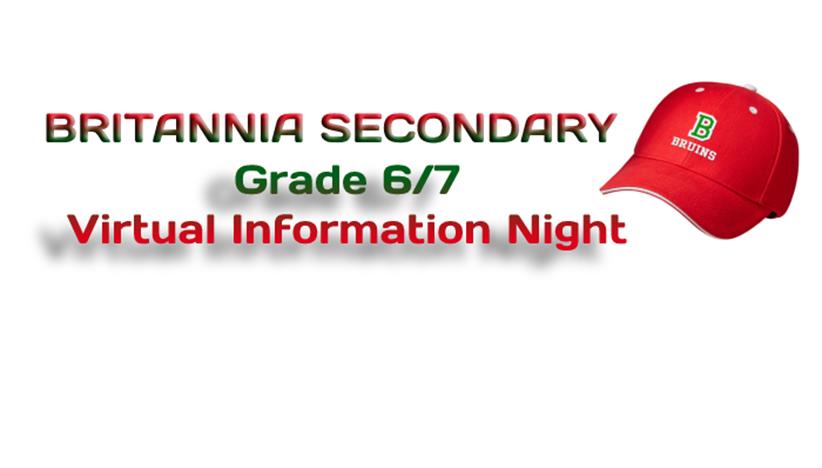 Students and their parents/guardians are invited to learn more about the great opportunities Britannia Secondary School has to offer.
We usually host an information session for parents/guardians of grade 6&7 students. We did a video version of this instead.
Lots of information here about what to expect in grade 8 at Britannia Secondary. We invite students to watch, too.
We look forward to welcoming new grade 8 students to Britannia in the fall.
Once a Bruin, always a Bruin!