After the Bell Episode 11 (Season Premiere): Discussing VSB's Literacy Framework and SOGI in schools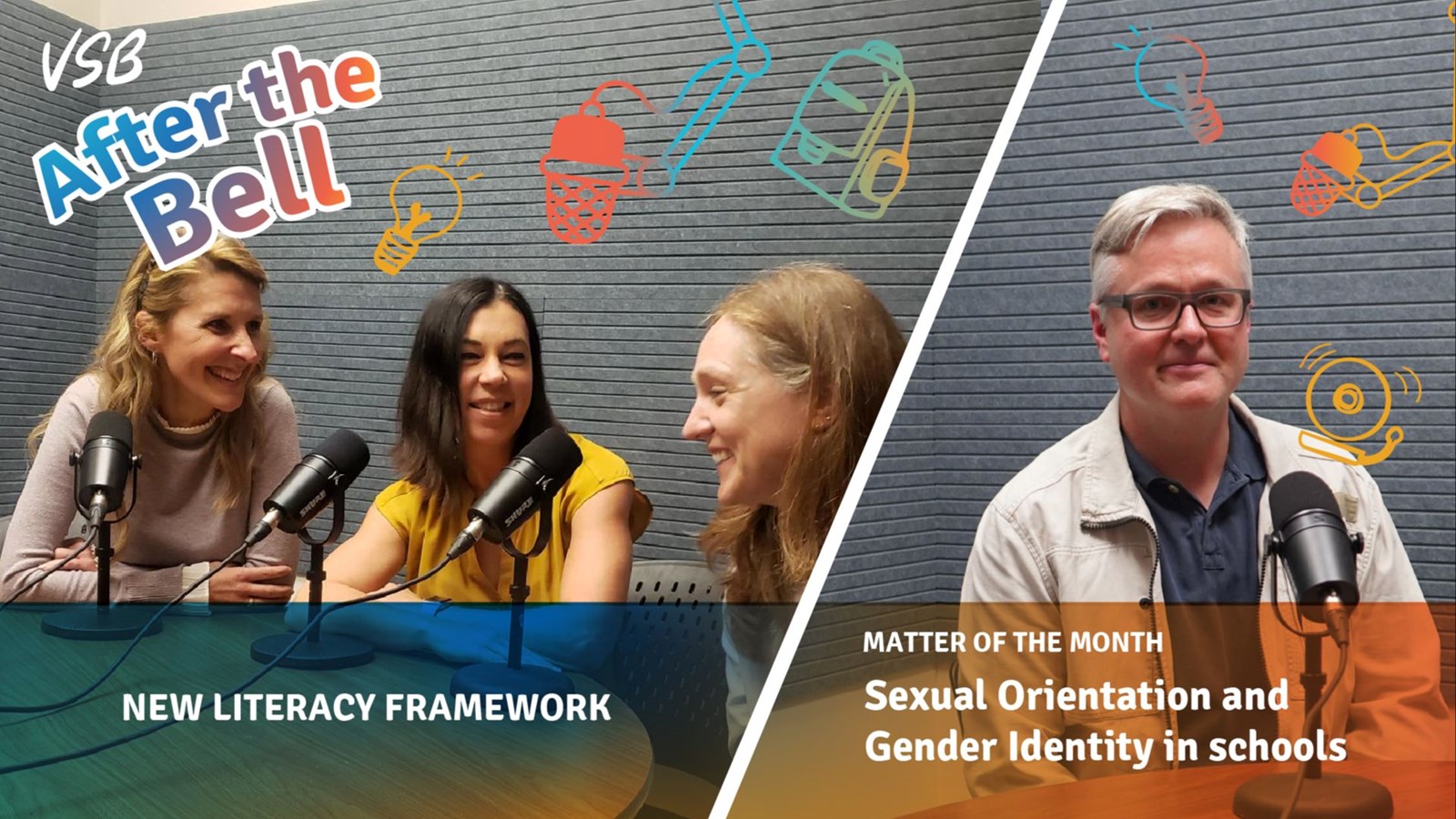 Kicking off season two of VSB: After the Bell, we take a deep dive into VSB's first Literacy Framework. What is literacy, what does the framework do, what does it actually means for students and their families? We speak with three VSB educators behind the Framework: Suzie Polzin, Krista Ediger and Shannon Burton.
For Matter of the Month, we turn our attention to Sexual Orientation and Gender Identity (SOGI) in the wake of recent anti-SOGI protests. We sat down with Glen Hansman, an elementary school resource teacher who helped develop VSB's first board adopted SOGI policy, 20 years ago back in 2004. We clarify what SOGI is, what role it plays in the classroom, and why it is important to talk about it.
If you enjoy this episode, please subscribe to our podcast and leave a review. Your feedback helps us improve and create more content that you'll like.
We release episodes at the end of every month. Subscribe to VSB: After the bell on Apple Podcasts, Spotify or wherever you listen to podcasts so you don't miss out!