Prince of Wales Vancouver Model United Nations Conference – PWVMUN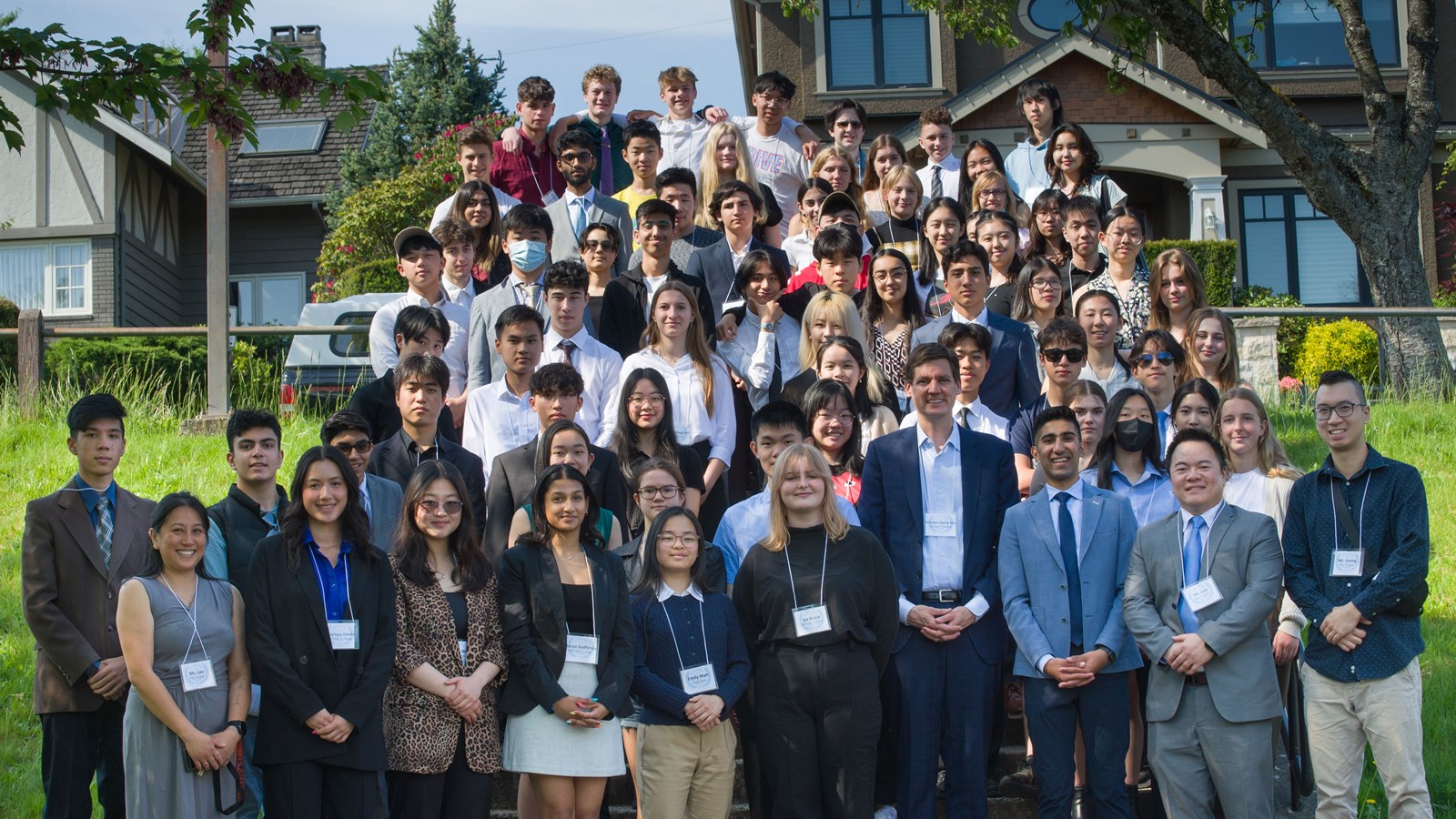 In the following guest writer piece, Ayaan Jeraj, a grade 11 student at Prince of Wales Secondary and the founder and Secretary-General of PWVMUN, shares insights from the conference.
On Friday, May 19, 2023, students and teachers from across British Columbia gathered at Prince of Wales Secondary School for the 4th annual Prince of Wales Vancouver Model United Nations Conference – PWVMUN 2023. The conference was attended by approximately one hundred participants, including the Honourable Premier David Eby.
The day began with opening remarks from the Secretary-General, followed by a keynote address delivered by Eby. The Premier also engaged in a Question-and-Answer session, where students asked about his experiences in law and politics, as well as his thoughts on various issues affecting British Columbians, including education, housing, climate change, substance abuse and more. Following the opening ceremonies, there was a workshop on the United Nations and Model United Nations (MUN) procedures.
Student delegates divided into different committees, including the United Nations Development Programme and the United Nations Office on Outer Space Affairs. Within these committees, delegates discussed ways to tackle and resolve pressing issues such as affordable clean energy and the peaceful exploration of outer space.
Originally established in 2020, PWVMUN was the first virtual Model United Nations conference in British Columbia. Since then, it has hosted three iterations, attracting students from over ten countries worldwide and featuring renowned Canadians as keynote speakers. This year, the Prince of Wales Secretariat transitioned to an in-person format.
PWVMUN is a student-led conference, offering participants firsthand experience in the operations and functions of the United Nations. By assuming the roles of world diplomats, students engage in debates and discussions about key global issues. The conference aims to help students develop and improve their debate, public speaking, writing and problem-solving skills. PWVMUN values accessibility and ensures that the conference is free for all students, as many MUN conferences tend to be expensive.
The PWVMUN planning team encourages all students to get involved in MUN and invites all students to attend the fifth iteration of the conference, set to take place during spring 2024. To learn more about the conference, please visit https://pwmunc.wixsite.com/pwvmun.