Library Club
Due to Covid Restrictions there will be NO CLUB at this time.
Ms. Bombino will email former members in grades 9-12 should the situation change.
Please visit the library from time to time.
Ms. B. misses you all, but wishes you a safe and happy school year.
And thank you all for your past service.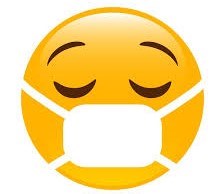 ---
What does the Library Club do? 
The library club provides service to staff & students all year long, and library monitors perform a variety of clerical tasks.
Library monitor duties may include: Maintaining a clean and orderly library; Working the Circulation desk; Shelving materials; Shelf Reading (organizing materials on shelves); Filing materials; Processing materials; Watering plants; other jobs.

All library monitors will work with Ms. Bombino during the first few weeks in September to ensure that they are able to complete the basic tasks.  
When do monitors work?
Before School (8:15 - 8:45 a.m.)
At Lunch (11:45 a.m. - 12:15 p.m.)

After School (3:05- 3:45 p.m.)  
How do I become a library monitor? 
Registration for the library club takes place in September - the first week back to school. 
Attend the sign up meeting & attend the training workshops.
No registrations accepted after Fri. Sept. 6th.
If you would like to be a member of the club next year, please see Ms. Bombino.
Y

our name will be added to the email list & you will be notified of the date & time for the first meeting next year.

 
Training Sessions 
Training sessions take place during the first few weeks of school. 
All library monitors must attend the library training sessions to qualify as a library monitor.
Pick up the training schedule when you sign up.