KILLARNEY COMMUNITY SCHOOLS
Killarney Community Schools Team work with local partners such as Killarney Community Centre, Champlain Heights Community Centre, South Vancouver Neighbourhood House, and more to provide programs and volunteer opportunities for elementary and secondary students attending schools that fall in the Killarney area.
Killarney Secondary students can find current opportunities on TEAMS in the "All students@Killarney Secondary" group or drop by room A212. 
==========================================================================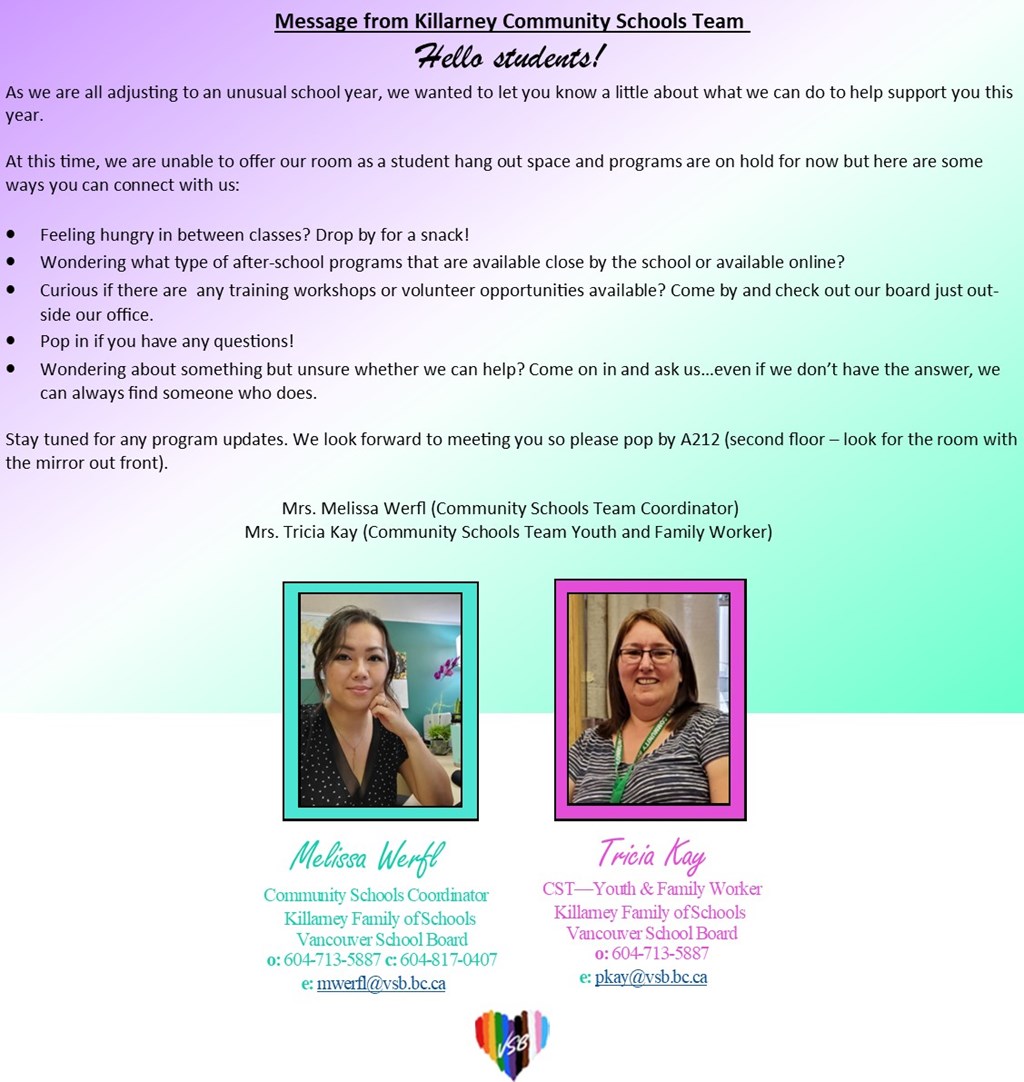 Community Schools Team
The Killarney Community Schools Team is comprised of our Community Schools Coordinator and a Youth and Family Worker. Our team is based at Killarney Secondary in room A212 (second floor).
We support our Family of Schools consisting of Killarney Secondary, Champlain Annex, Champlain Elementary, Cook Elementary, MacCorkindale Elementary, Waverley Elementary and Weir Elementary.
Killarney students can visit our room to learn about programs, volunteer and leadership opportunities in the school and community and find free snacks. 
To find out more, please contact our Killarney Community Schools Team at 604-713-5887.