Teacher Resources
Staff Links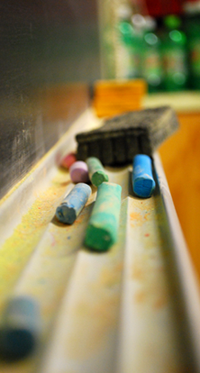 The Vancouver School Board
Staff Links from the VSB
The BC Teacher's Federation
The Vancouver Elementary School Teachers' Association
Access to the VSB School Libraries Intranet.
Curriculum Documents
Curriculum documents from the BC Ministry of Education
BCTLA's Points of Inquiry
The current BC performance standards for classroom assessment.
A downloadable database of the Prescribed Learning Outcomes from 2011. Database must be downloaded and extracted before it is usable.
Teaching Resources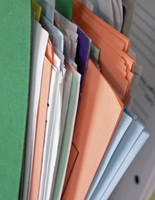 An online tool to help teachers create, save, and share rubrics.
Lesson plans and resources for using the SMART Board in the classroom.
Questions and answers about copyright issues regarding teachers.
A free resource for teachers that includes classroom resources, professional resources, and exclusive content. Free resources are available, but signing up for the free membership provides enhanced site access.

LearnNow BC: Educator Resources
A variety of online resources available for educators. Learning resources, Internet privacy tutorials, young learning centre, and BC's Education Plan.
Narrative Writing Guide: Elementary Grades
A PDF guide designed to support teachers encourage the development of student writing skills.
Aboriginal Education Resources
The Ontario Teacher's Federation's compilation of teacher resources for Aboriginal topics.
MARBLES Annotated Bibliography
NEW! (June 2018, by Ms. Fletcher)
Digital Information Literacy and an Educators Role - "How do you know you need to know?" for New Teachers and TTOCs has been created as a "final vision project" during the course LIBE 477B (Special Topics in Teacher-Librarianship - New Media and New Technologies in the School Library) at the University of British Columbia.The link will take you to my online notebook.
My vision is that by creating and sharing this document, my colleagues will have an easier time learning what I stumbled upon during my coursework. My hope is that by compiling these helpful links and pieces of information into one place, it acts as a guide for those who are new in District 39.
Classroom Resources
Student Tools
A social platform for creating bookmarks and sharing lists of links.

Multimedia software that allows students to create original artwork, animations, and stories. Includes lesson plans, classroom ideas, teacher accounts, and educational standards.
A presentation tool that allows students to organize, share, and present ideas in a unique way. Highly visual and interactive.
A cloud application that allows users to upload, share, and discuss documents, presentations, pictures, audio, and video. Has a K-12 section that is secure and accountable.
An application that lets you generate "word clouds" from text in order to create a visually appealing presentation.
An application that allows students to read, make, and share visual stories. Requires account creation.
Learning Resources
Book Adventure: Teacher's Lounge
If your students have accounts at Book Adventure, you can track the reading progress of your class, create booklists, make prizes, find reading quizzes, and create reports.
A joint site created by the International Reading Association and the National Council of Teachers of English. Contains classroom resources and professional development, searchable by resource type, grade level, learning objective, or theme.
Approximately 50,000 free educational videos arranged by category and with specified age ranges.
Screen Smart Elementary Schools
An initiative to decrease recreational screen time and increase activity levels of students.
Free math resources featuring addition, subtraction, multiplication and division. Requires account creation.
Khan Academy, a free learning resource site that includes videos, practice exercises, teaching tips, and much more. Separate sections for students, parents, and teachers. Requires login.
Internet Education and Safety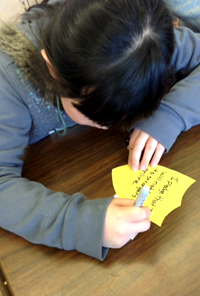 The Buzz: Everything you need to Know about Social Media
A blog from the Vancouver Learning Network about social media in education. Post topics include bullying/cyber-bullying, Facebook, Twitter, online learning, YouTube, and privacy.
This site has some good suggestions for how to teach students to properly search and evaluate online resources.
Some lesson plan suggestions for helping students to understand how to safely use the Internet.
A resource guide to educational web tools and mobile apps for educators. Information about a wide range of technological resources.
Twiducate: Social Networking for Schools
Create a private social
network for students and teachers. Teachers must create a class code, allowing students to log in to the class network. Teachers have full control over the network and content.
TEDTalks
Video podcasts from TEDTalks available free on iTunes.
The official YouTube channel for TEDTalks, with new talks posted daily. There are many interesting topics and ideas for education as well as daily life.
The official YouTube channel for TED-ed, some educational materials produced through a collaboration of educators and animators. New videos are released daily, but they are at a variety of levels.