General Interest
Homework Help

A variety of online resources, including online tutoring, homework help, and lists of learning resources.
National Geographic: Homework Help
The National Geographic homework help page, with encyclopedia entries, a glossary, news stories, and some activities and games.
The kids' page of the National Institute of Environmental Health Sciences – topics about the environment, recycling, and healthy living.
Free math resources featuring addition, subtraction, multiplication and division. Requires account creation.
General Interest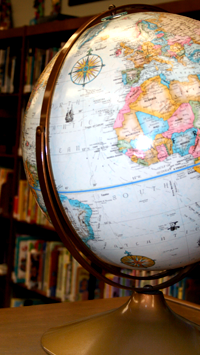 Free online touch typing lessons for all ages. 100 free activities that help students learn how to type using the entire keyboard.
A current events site for young readers in Canada. Includes links to news stories, and some forum space for students to discuss news topics.
A Canadian news site catered towards students and other young readers. Has interesting and appealing stories for kids.
A good resource for Science topics, with pages about the Solar System, the Earth, and many other science topics.
National Geographic's Mapping for Kids
A selection of maps, activities, and information about mapping. Includes MapMachine where you can make maps of different locations, and print or save free copies.
Math arcade, where you can play 25 different games that test your math skills. You can choose what grade level you want to play at.
This website has a lot of fun learning games that are arranged by grade level. There are math games, word games, and animal games to try!
Fact Monster, a site with lots of interesting facts about all sorts of subjects.
Information and statistics about different countries in the world. Navigate using the map to find countries, or select them from the drop-down menu.
About Tecumseh
An article about the life of the First Nations chief Tecumseh from the Canadian Encyclopaedia.
Tecumseh: The Saviour of Upper Canada
An article from the Canadian Encyclopaedia about why Tecumseh fought for Canada in the War of 1812.