Lest We Forget: Japanese Canadians in the First World War Research Project
This year, thirty-one David Thompson students led by Ms. Huey, Mrs. Jiang (former National Coordinator of the Lest We Forget Cenotaph Research Project at Library and Archives Canada), supported by Mrs. Monk collaborated with the Gregg Centre for the Study of War & Society of the University of New Brunswick on a new national initiative that examines the diverse experiences of the Japanese Canadian soldiers, who volunteered to fight in the Canadian Expeditionary Force (CEF) in the Great War (World War I), despite not having the right to vote (until 1931) and their democratic rights violated as naturalized British subjects.
Hence, this distinct social justice project provides DT students with opportunities to work extensively with military records to enhance the academic research on British Columbia and the Great War. The students' efforts are a part of the compilation of a unique new database, making digital mapping possible, and chronicling the movement of each soldier. In this way, the students' work is contributing directly to scholarly research and raises awareness about the diversity and inequities faced by WWI Japanese Canadian soldiers in the Canadian Expeditionary Force.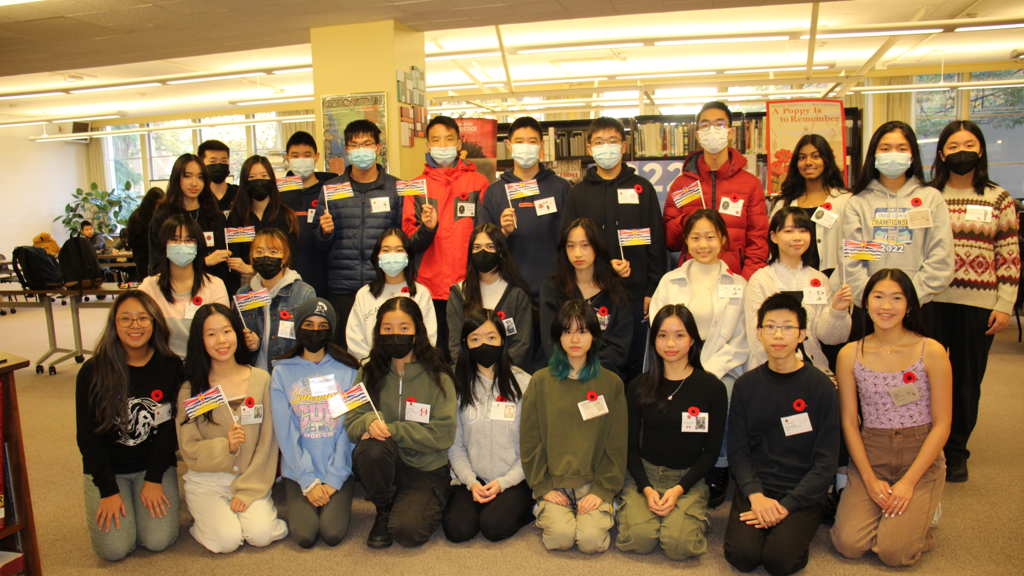 Remembrance Day: Students wore badges with the names and pictures of their soldiers to recognize their bravery and sacrifice for our country during WWI.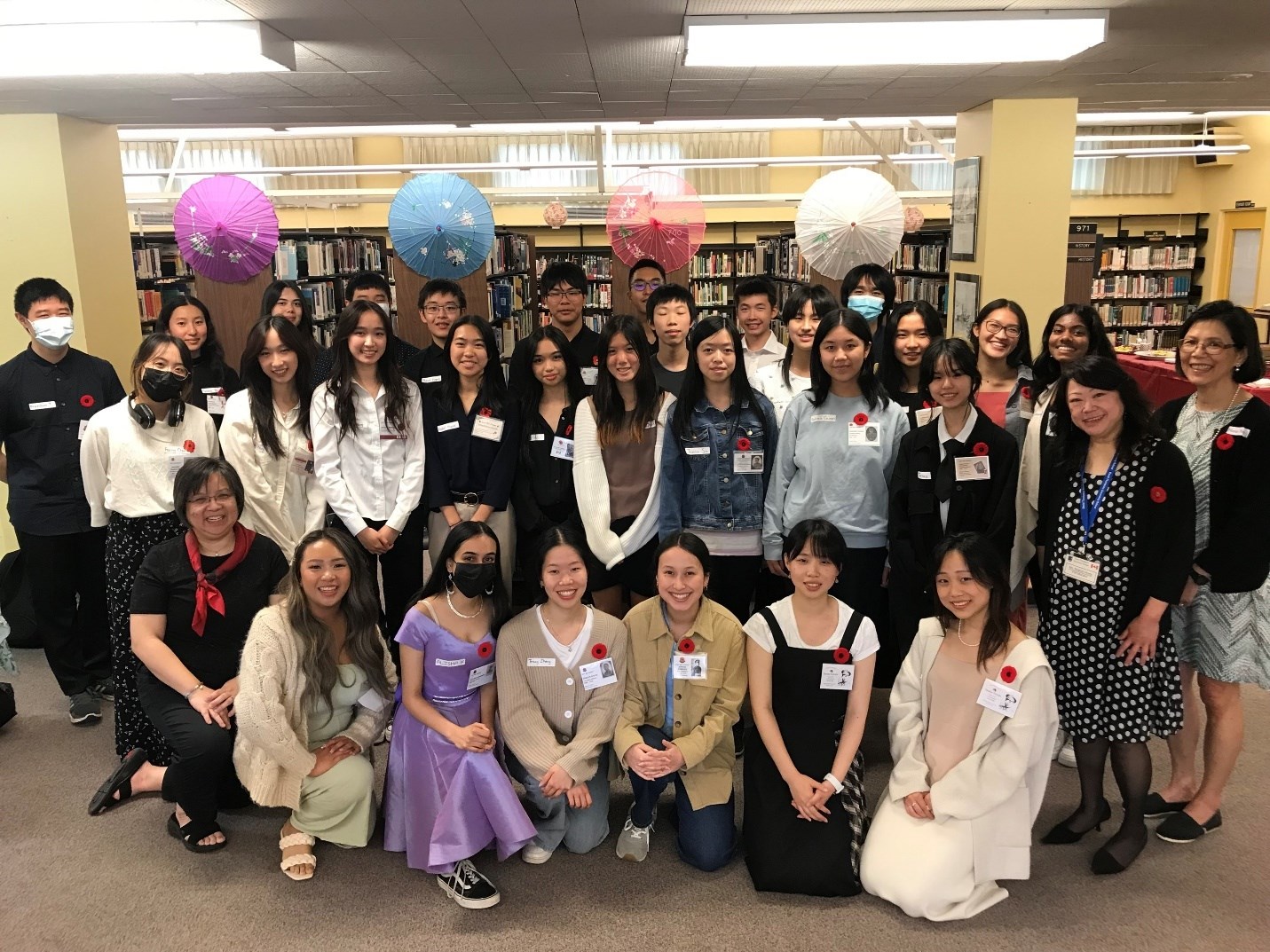 On June 21, a celebration was held to celebrate the completion of this project and students received certificates of recognition from the University of New Brunswick for their research work.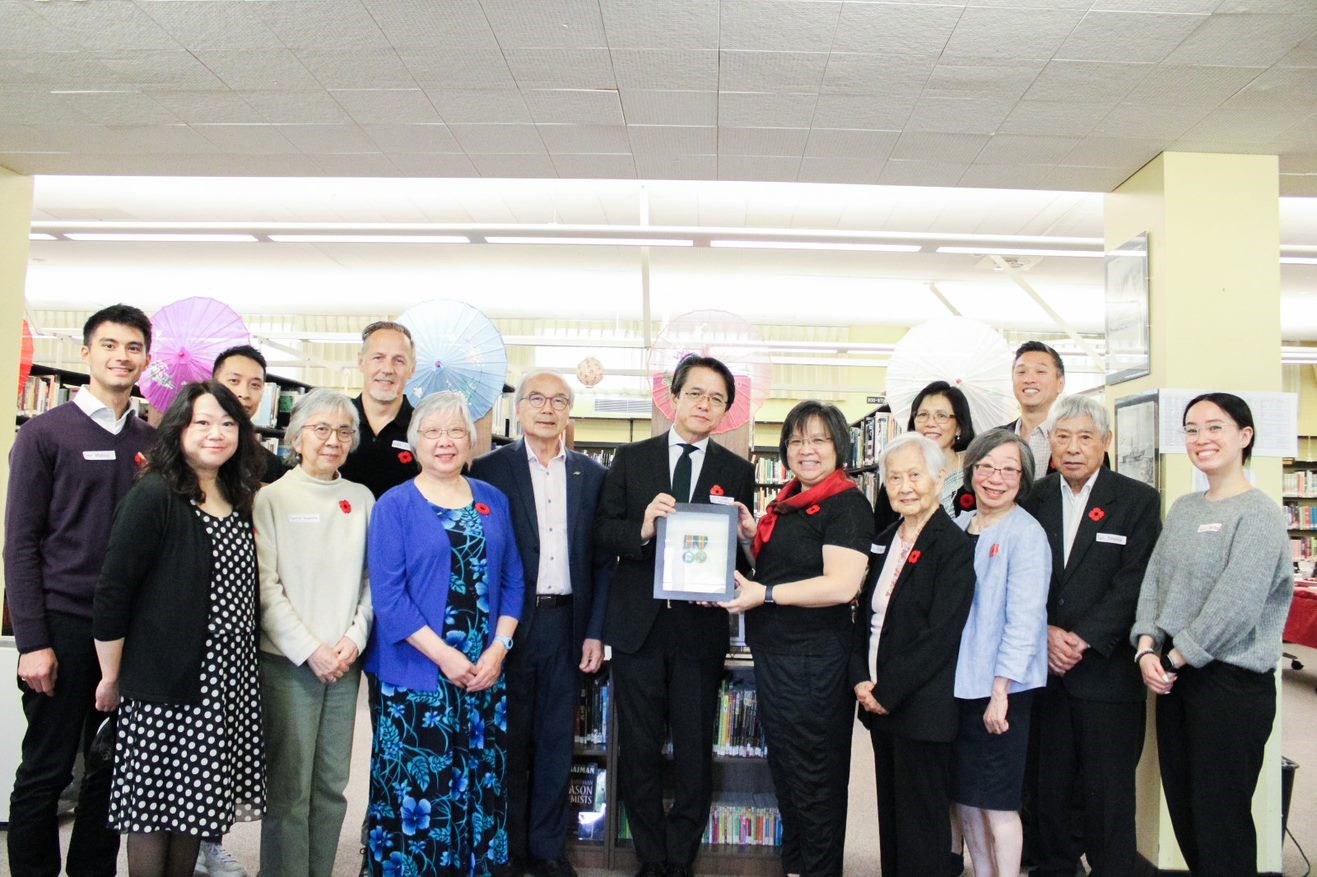 Special guests include Consul General of Japan in Vancouver, Mr. Kohei Maruyama, Hon. George Chow, MLA Vancouver-Fraserview, Mrs. Grace Wong, Board Chair of the Chinese Canadian Museum, Mr. & Mrs. Kitagawa, survivors of internment, Mr. Peter Wallace, Vice President of the Greater Vancouver Japanese Canadian Citizens' Association, Ms. Connie Kadota, Advisor on the Japanese Canadian Legacies Teacher Group, Debbie Jiang, Lest We Forget, · Mr. Alan Au, Assistant to Hon. Harjit S. Sajjan, Ms. Kayla Charchuk, Assistant to Hon. George Chow, and Ms. Rebecca Lee, retired VSB teacher.