Waste reduction success: Students at David Thompson promote enhanced recycle program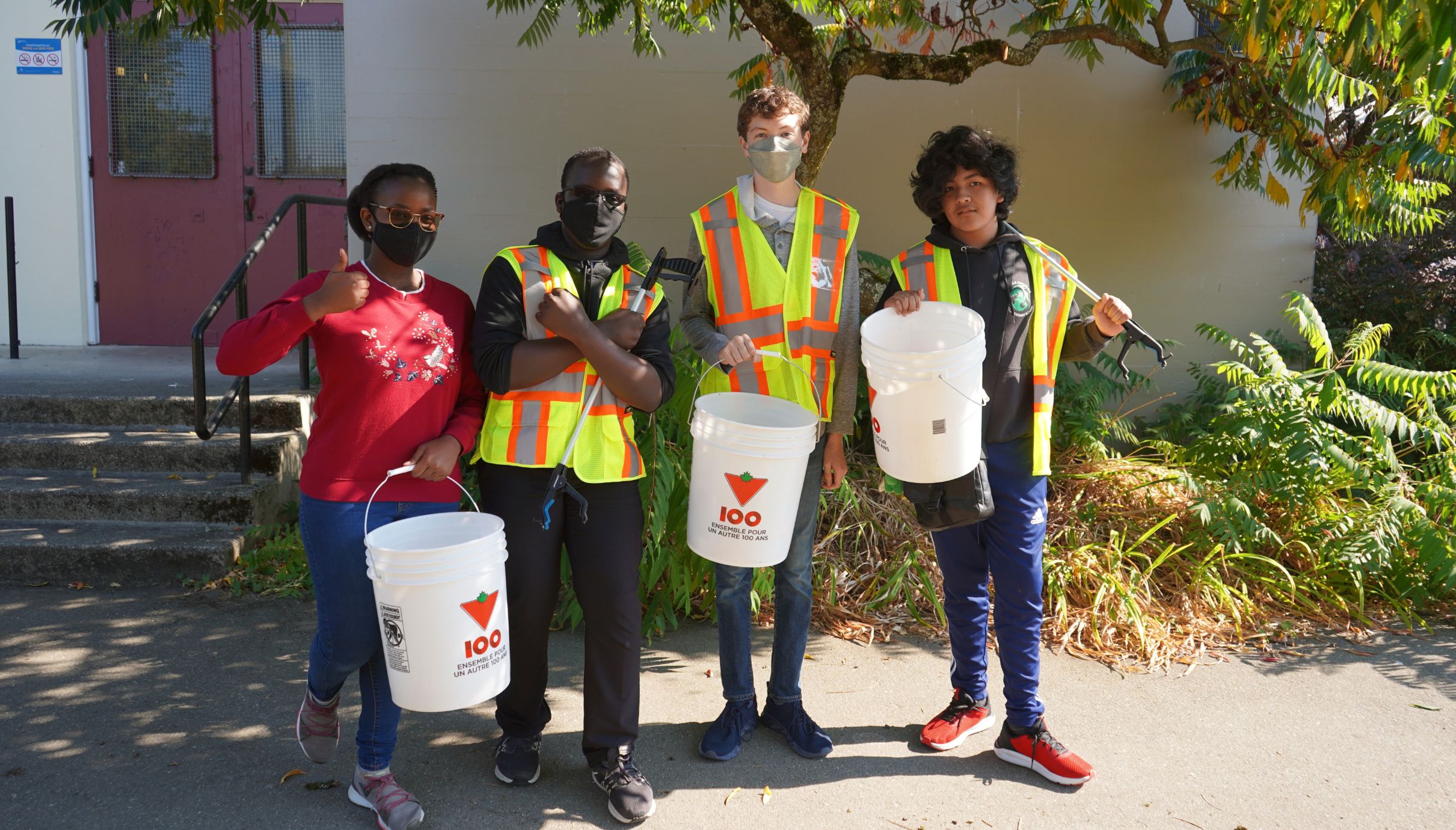 This week marks Waste Reduction Week (October 17 to 23), which serves as a reminder to educate, promote and celebrate environmental efforts and also encourage innovative ideas to reduce waste.

One such innovative idea is coming to life at David Thompson Secondary where students have a new waste reduction project: the Recycling Club. This school club runs an enhanced recycling program, which aims to raise awareness and divert materials that should be recycled or put in the compost.
Since September 2021, the club has grown to 58 members from an initial four. Members are dedicated students in Grades 8 through 12 who strive to promote better recycling habits to make a sustainable impact at school.
Every day, club members jump into action at lunchtime to sort recyclables, compostable materials, and speciality items into their correct bins. Club members also walk around the school to spread the word and inform their peers about the enhanced recycling program. Some students participate in the club once a week and others help daily.
"There is so much more to recycling than what goes in the blue bins," says Alex Plattner, David Thompson's Recycling Club founder and teacher sponsor.
According to Plattner, sometimes people generally do not remember to recycle and compost materials due to lack of knowledge and that there is disconnect between how and what materials should be recycled or put in compost.
Plattner says the primary goal of the club is to increase knowledge about informed recycling decisions across the school so that everyone makes the right choices on where to put items they wish to discard. So, every day, students throw on their vests, get out their grabber tools and continue their waste reduction efforts.
"I got involved in the Recycle Club because I wanted to do something that I knew would help the school, our environment and also inspire other students to get more involved in an important cause," says Albert Mugasha, a Grade 9 student and active club member.
How do you participate in waste reduction? For helpful resources including 10 tips for waste reduction success, check out the District's new Waste Reduction Toolkit created by the sustainability department.