Annual budget survey extended until March 31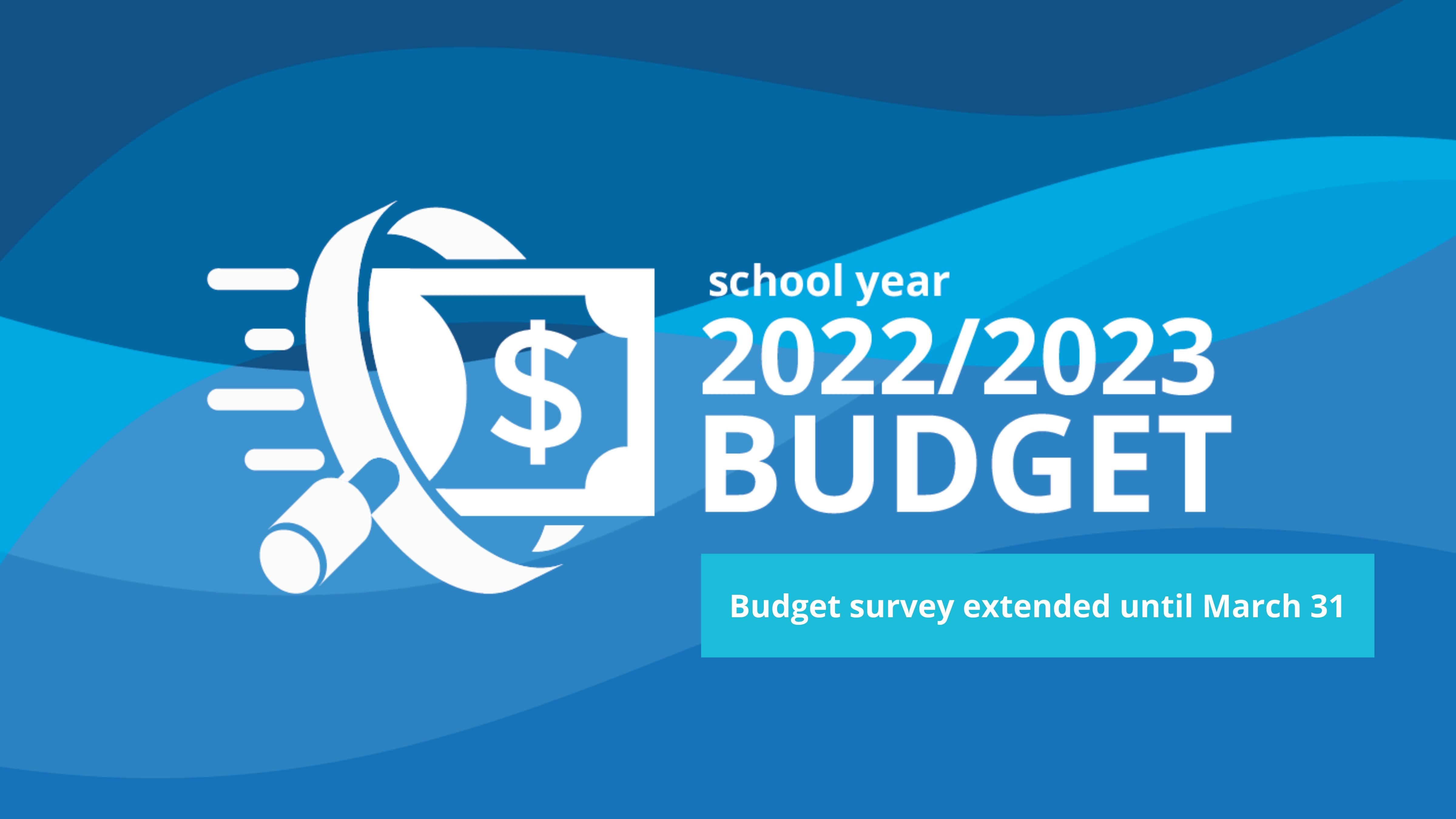 Each year, the Vancouver School District engages stakeholders and the public to obtain feedback informing next year's operating budget. We gather input through individual meetings with stakeholders and the broader Vancouver public through online engagement as well as delegation presentations and email submissions.
We are asking members of the Vancouver School District community for their input on priorities for the 2022-2023 budget. Our online engagement offers an accessible opportunity to participate and have your voice heard. We recognize the importance of hearing from diverse voices and value your participation in the annual budget development survey.
Vancouverites can share their input until March 31, 2022. The survey takes about five minutes to complete, and the information gathered will help the Board prioritize funding impacting students throughout the District.
Community members can also attend committee-of-the-whole meetings and make delegation presentations to the Board about the budget's development. To join us as a delegation at committee-of-the-whole, or learn about making a written submission, visit our Budget website for more information.
Take the survey: engagevsb.ca/budget2022