Fine Arts
ART!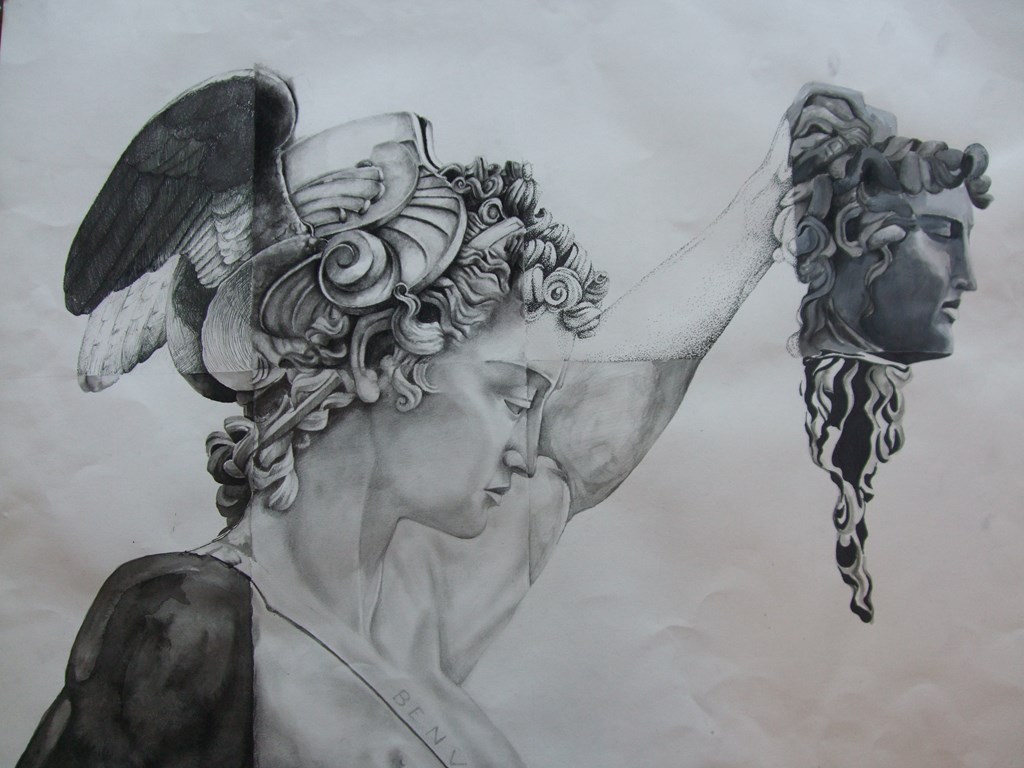 Do you have wonder, desire to understand, or curiosity? Do you want to increase your ability to concentrate and express yourself? Are you looking for inspiration or have ideas that call out to be painted, printed, drawn, sculpted, or published in our ArtMag!? Then take a Visual Arts course.  If you want to grow artistically, or if you are just starting out and need skills & inspiration, you will learn many techniques, try different materials and mediums, find your preferred ones, and explore what each one allows you to express and accomplish in Churchill Arts. 
MUSIC! Band, Guitar, Strings & Choir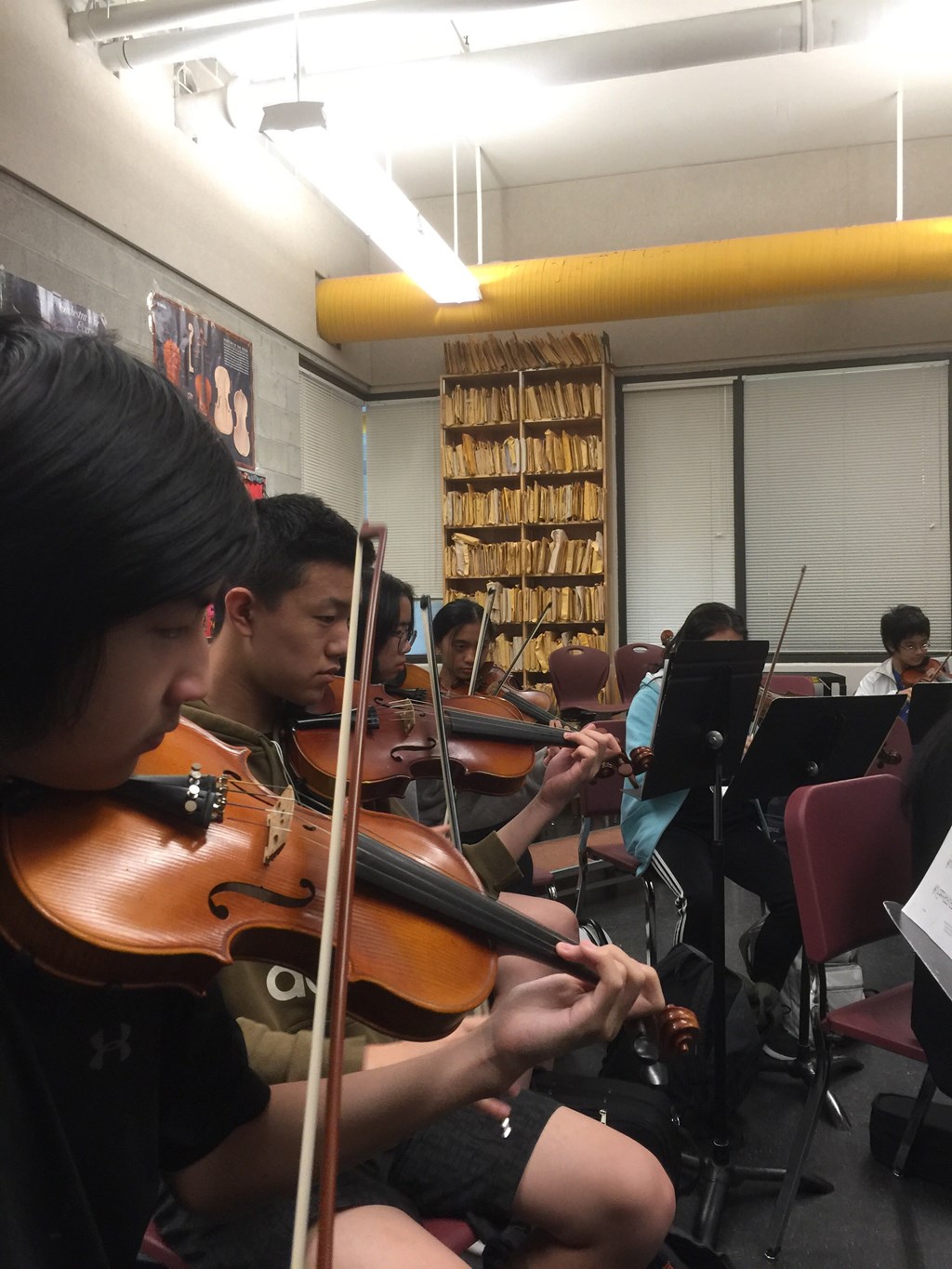 Play together, sing together, and be a part of the music scene at Churchill!  Our Music Department builds musicianship, leadership, and collaboration skills on instruments and voices in every style of music from classical to pop to jazz and blues.   All our music courses call out your confidence and performance abilities in large ensembles, solos and small groups.  We share music in multiple concerts, festivals, tours and many school events.   Our student-led Music Council organizes many of these, strengthening your communication and belonging to the community.  Performances and the process of rehearsal for them are the central aspect of music courses and an integral part of evaluation.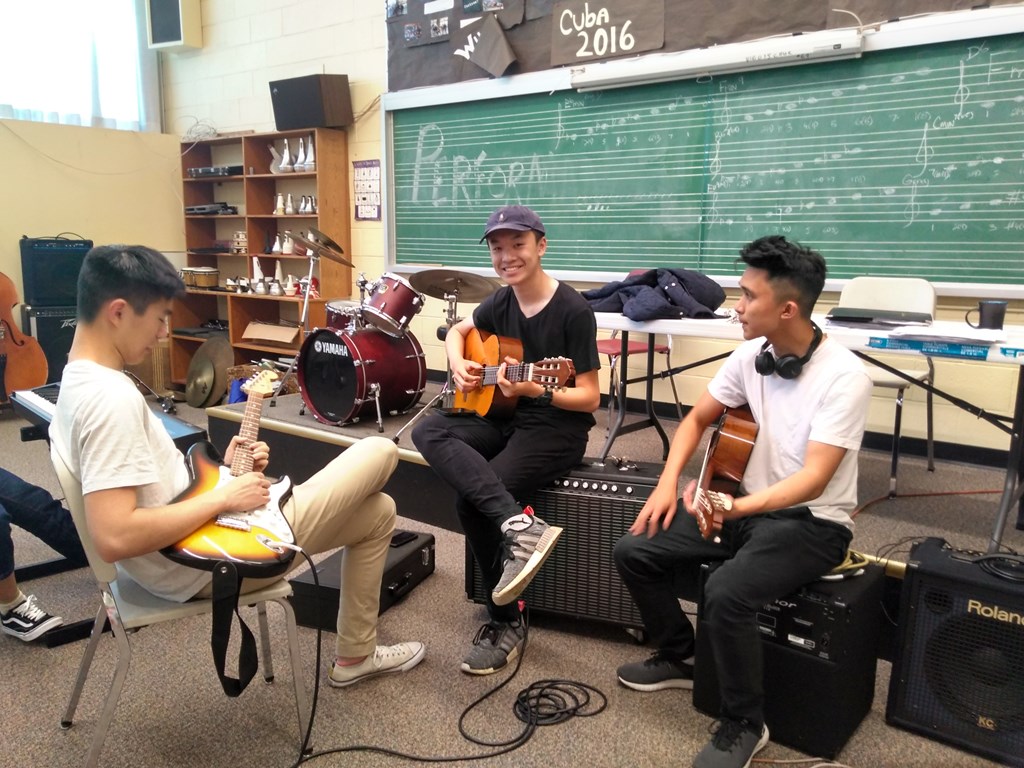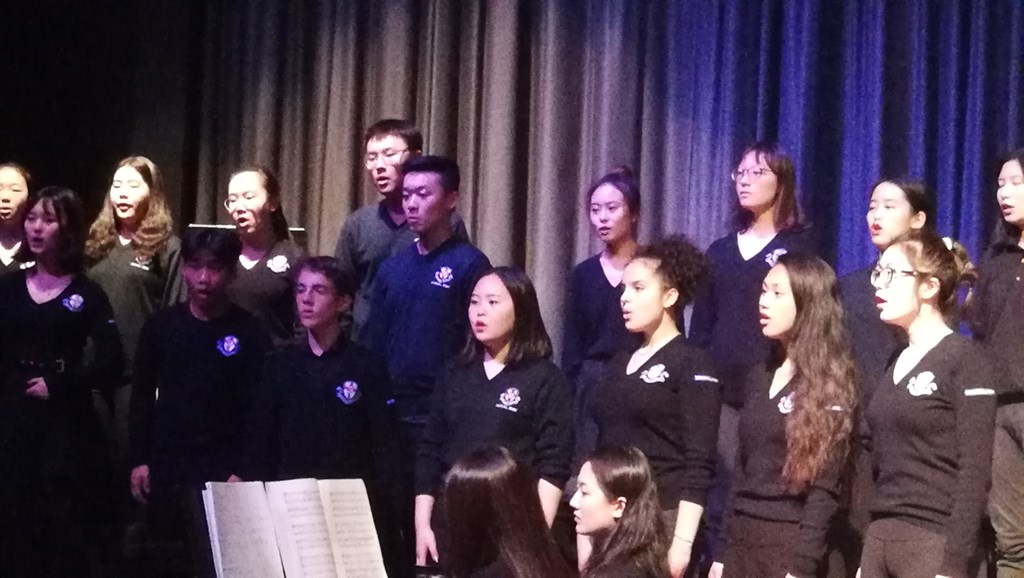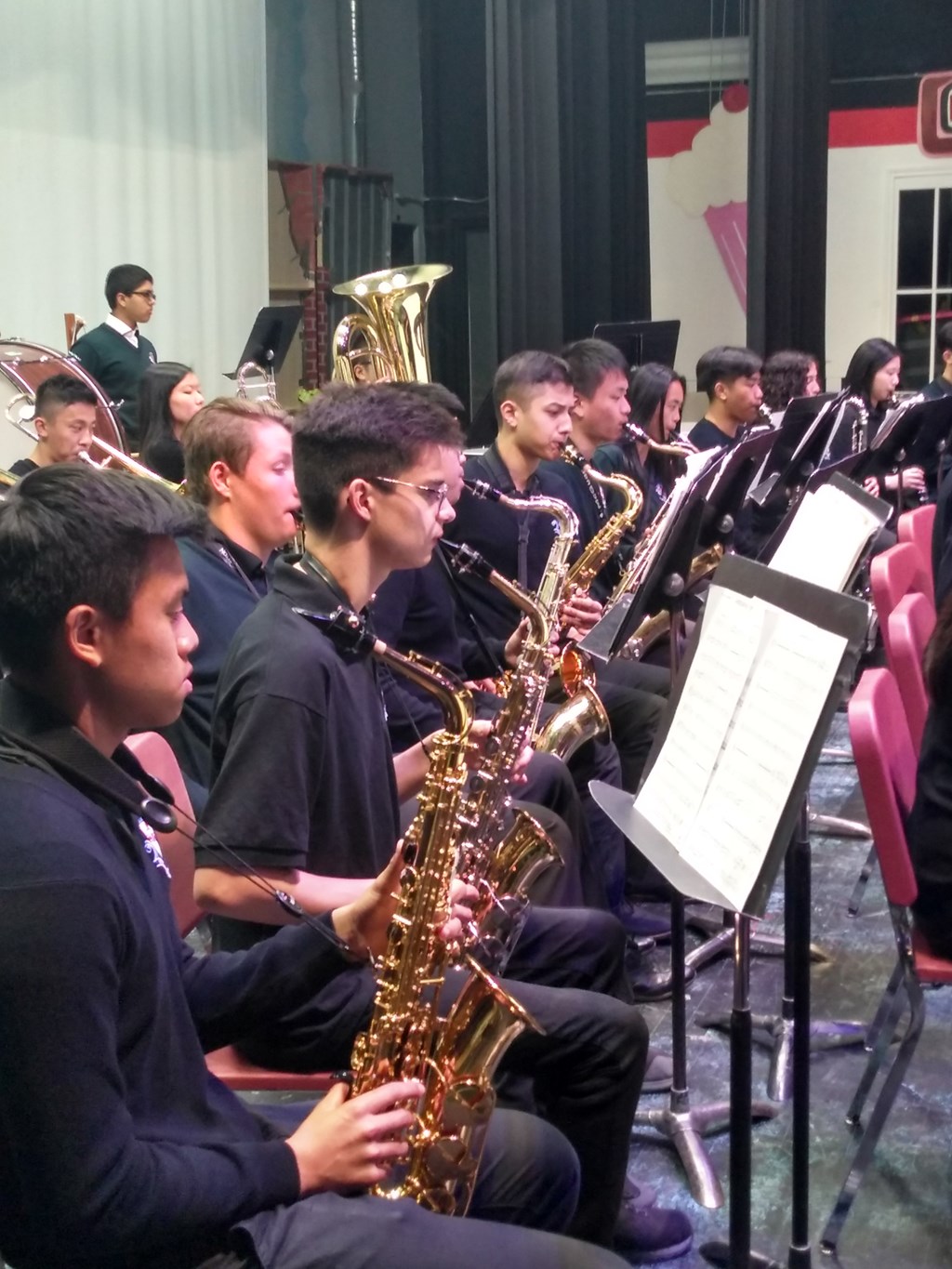 FILM!  
Through film courses you will learn the basics of production work: writing, camerawork, directing, editing and sound and you will produce your own short film.   You will learn film language and how to analyse production viewpoints of both the creator and the consumer.  As you develop, you will examine film ideas from multiple perspectives, challenging your views and biases in order to understand and value those of others, while gaining experience in all stages of production: editing, soundtrack and special effects.  The social, cultural and historical context of TV and film is also explored. 
DANCE!
Learn to dance in a multitude of styles and genres throughout the year, including ballet, jazz, hip hop, contemporary, stomp, yoga, and Bollywood! Students work together with their classmates to create a piece of choreography each term. A positive attitude and strong work ethic are integral to success in this course. Students will build their confidence and stage presence, while recognizing that dance is an activity that can bring a lifetime of enjoyment. Students will be given several opportunities to perform throughout the year. Attendance at dress rehearsals and performances is compulsory and is considered an integral part of evaluations.
THEATRE!
Drama has something for everyone, whether it's a student who plans on becoming an actor or a student who wants to acquire the confidence and poise required when presenting ideas in the business world.  All levels of the drama program emphasize teamwork, generosity in sharing ideas, focus and the audience response, basic mime skills, clarity of voice, imaginative development of storytelling ideas, sensitivity and clarity in scene work. Drama courses aim to broaden students' awareness of the dramatic tradition, develop confidence, communication, and production and audition skills.  Churchill Theatre produces two shows each year providing opportunities onstage.   All are designed to help the student appreciate the wide variety and many styles of dramatic art.